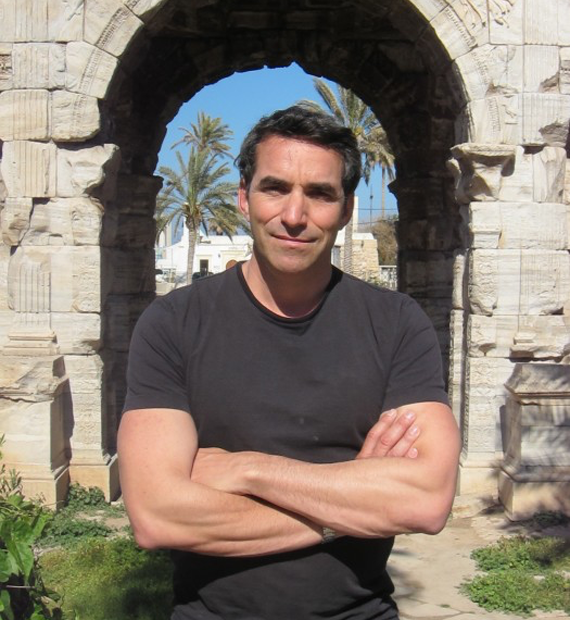 If you had told me 10 or 20 years ago that I was going to be an entrepreneur and CEO, running a company with 20 employees, I really don't think I would have believed you. I've been a journalist all of my life. I love being a journalist and I really thought that's what I would do until the end – I joked that I'd go out of the newsroom feet first. But the thing about growing older is that what you want out of life changes.
Thirty-three years is a really long run in journalism. I had a career that exceeded my dreams in every way: reporting from more than 40 countries. I covered many of the biggest stories of our time and I reported on Latin America for ten years. I witnessed real horror as a war correspondent in Iraq and in Libya and elsewhere. I am still haunted by images of the aftermath of the 2010 Haiti Earthquake. But there were many moments that were simply thrilling: documentaries on penguins in Patagonia and environmental issues in the Galapagos.
It was often exhausting, but it was always incredibly interesting. It was also hard. In just one year I did more than 100 flights. But what was really exhausting were the politics of the top levels of American TV. It's competitive on a level that is hard for outsiders to comprehend. You do get used to it, but at the same time it wears you down. I survived almost 20 years, but I realized I needed a change and that that was probably going to happen whether I wanted it to or not. So when a buyout was offered I took it.
I immediately plunged into writing a book and creating some global journalism programs for American and Canadian college students spending a semester in the U.K. But I really didn't know what I was going to do next.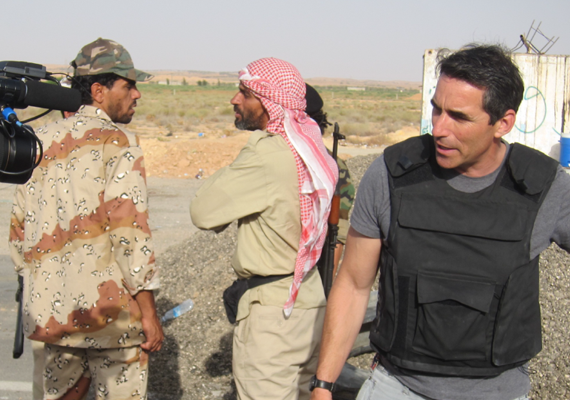 If I'm honest I stumbled into what I call Career 2.0.
In the arc of my 30-year career in journalism I've seen every aspect of technology and media change. I began in TV news in Toronto in the 1980's writing on manual typewriters. We shot our stories on "cutting-edge" ¾" analog video cassettes with cameras that were so big and bulky that they required two people to operate them, the news wires went clickety-clack on rolls of multi-ply carbon paper. The technology of today – laptops, the Internet, tiny GoPro cameras – was the stuff of science fantasy.
Everything has changed since then except one key part of a reporter's workflow: transcription. In the 1980's I would carry a mini-cassette recorder for my interviews. As I dashed back to the newsroom I'd listen to the tape and scribble down my soundbites (quotes). Today we carry iPhones and digital recorders instead of mini-cassette recorders, but the the transcription workflow is the same: PLAY. STOP. TYPE. REWIND. PLAY. STOP. TYPE.
I remember wondering why no one had invented some magic trick to automate the painful process of transcription.
I was researching a university course I was teaching here in London and by chance I was introduced to a small team of developers who had done some really interesting prototype work in the field with manual transcription. I wondered aloud why they couldn't put automated speech into their system.
When we decided to team up and launch Trint in December 2014 I had no understanding of the challenge that lay ahead. It's much harder than I ever imagined. It's a huge commitment, but it's incredibly rewarding. But what's really rewarding is just how much I'm still loving it. It's much more creative than I ever imagined. And it's much more fun than I ever imagined. I think journalists can sometimes be a little bit dismissive of business: not fully understanding how difficult and complex it is.
People constantly ask me if I miss journalism. Do I miss being at the front lines? Do I miss all the action? When I hear about the horror stories break around Europe in Barcelona or Paris or Nice I know that if I was still the ABC News London correspondent I'd be on the next plane. Those are important stories that need to be told, but I've reported stories like that for years and I'm okay letting someone else do it.
I don't have time to miss my old job. I love the fact that I've got a new challenge.
The surprise for me is that there is a Career 2.0 because Career 1.0 fulfilled all of the ambition that I thought I had. To reinvent yourself is actually incredibly rejuvenating. I look at some of my contemporaries who have done really well and who are already starting to downsize their lives and take much more time off and part of me envies that. I would love to take a couple of months off in the summer and go away for a month in the winter. But I'm not ready to do that and I'm certainly not prepared to trade their lives for mine.