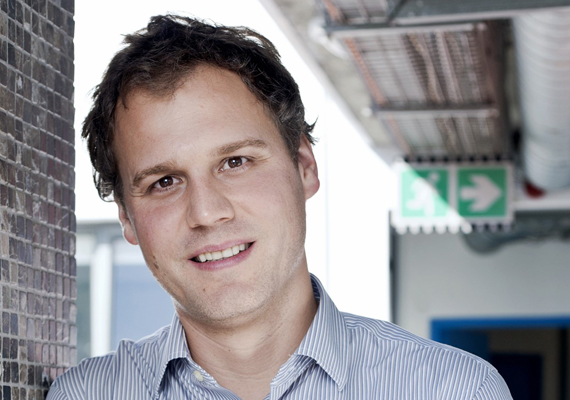 Though Prodigy Finance has now extended over $325 million in student loans, the company began, humbly, over a couple of beers. My INSEAD colleagues and I sat around, nodding our heads in complete understanding as we chatted about the difficulties we experienced in finding the funds to pursue our MBAs.
We weren't an anomaly. As many as 82% of Prodigy Finance-funded masters students have no alternative sources of educational financing. They've been accepted into top universities to pursue advanced degrees with potential for exceptional salaries – and banks can't take that into account.
It doesn't matter if the student in question has a solid credit record; international scholars face tough times. The banker on the other side of the desk likely knows that Harvard and London Business School are among the top in the world; they understand the prestige and the weight a degree from such an institution will carry – but they can't do anything about it. Banks are not structured to assess foreign risk nor enforce loan repayment across borders.

Even if they did, most banking systems carry other baggage around with them. In South Africa, for example, it's almost impossible to get a loan that exceeds the cost of a local education. For an MBA, that's around R210K – less than £13K.
Imagine the response when you ask for £75K just for tuition and fees to attend LBS… before considering living expenses. We might be able to extend your loan to the equivalent of £15K. If you've then maxed your credit and are still struggling to find £60K plus living expenses, you're stuck. You won't receive a visa without proof of financial ability, and you may already be accruing interest on a loan that you can't use.
Other countries have other norms. In India, for example, banks require cosigners and extreme levels of collateral. That's their prerogative, of course, but, it means that students hoping to study overseas need to approach their extended family to cosign on loans and put their properties and retirement products up against the education of a single student.
As over 78% of Prodigy Finance-funded students hail from emerging economies, they find themselves in these situations every day. One student in our community admitted that loan officers laughed at her when she told them how much she needed to attend the University of Pennsylvania's Wharton School of Business.
It's not difficult to see the problem. But, it's almost amazing that more financial institutions aren't taking steps to change their loan parameters for this market. Many international students want to gain overseas experience and have intentions to return to their home countries and use the skills and network developed to create a positive impact on local economies.
On the other side of the coin, Prodigy Finance loans are collectively funded by a community of investors who invest in students (from a chosen country, or in a chosen school, not individuals) via an Irish Stock Exchange listed bond, receiving both a financial and social return. Investors include alumni, graduates of postgraduate degrees who want to invest their money to ensure that others have the chance to avail of the same opportunity that they did, as well as high net worth individuals, family offices, other private investors and institutional investors.
We're now in our tenth year, and have just completed our Series C fundraise – $240 million in equity and debt, which will allow us to double the size of our student portfolio, and grow our operations and technology teams. From the first few loans we issued in 2007, we've come a long way, and plan to keep making education accessible by removing barriers making finance borderless.
Cameron Stevens is the founder and CEO of Prodigy Finance.