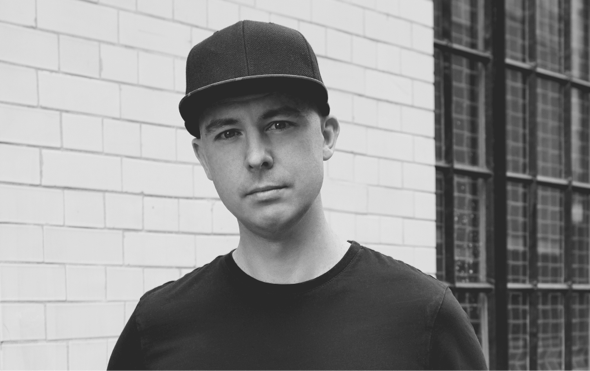 Banked is a new global payment network offering Pay by Bank as a real alternative to the card schemes.
Whilst open banking has been around for four years, much of the focus on utilising it was for account information services, providing data to help make more informed financial decisions. For Banked however the focus has been on payments to improve upon legacy experiences, reduce costs and provide business efficiencies. Businesses are becoming much more interested in the benefits and this coming year is set to be a big year for adoption of the payment method.
A consumer can use Pay by Bank to pay without entering financial data via a secure connection with their mobile banking app. There is no need to create an account, no passwords to remember, no financial details are shared and authorisation is biometric. This makes online checkout simpler, faster and more secure. The Banked checkout experience aims to be the most highly converting as it is tailored to different customer segments, reduces complexity in the flow and provides short cut and smart search functionality.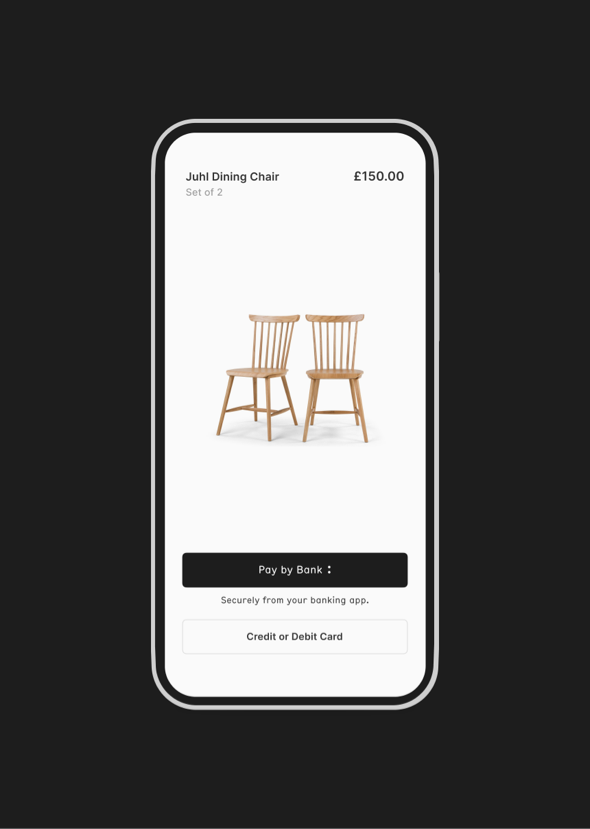 There are a range of benefits for merchants to use Pay by Bank – funds are received in real time, fees are up to 90% lower than traditional payment methods and fraud is virtually eliminated. In addition, Banked helps merchants drive customer engagement and loyalty with incentives and rewards integrated into the payment experience.
Banked believes in a partnership led distribution strategy focused on reducing the barrier to entry for merchants wanting to use our products. Banked's product operates inside tier 1 banks, payment providers, gateways and technology platforms to allow them to offer Pay by Bank to their merchants. It sits alongside existing payment methods and operates inside existing delivery infrastructure, removing the need for complicated new integrations.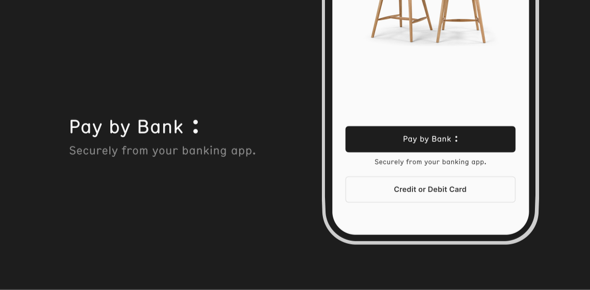 Banked recently announced a partnership with Bank of America who will distribute Pay by Bank to merchant businesses at scale. This partnership is key to Pay by Bank making a significant impact with tier 1 merchants and household brands. It combines the speed and efficiency of a Fintechs product development with the scale, regulatory matureness and global footprint of a financial institution.
Building this new payment platform is about creating choice for merchants and consumers. Cards will not go away any time soon but there are absolutely situations where an account to account payment makes more sense than card. It goes beyond just card, there are lots of legacy payment methods and experiences that have a need for smart digitisation to bring efficiencies and better customer experiences. Banked is in a great position to help make that happen
We also know there is a good fit with consumer behaviours. When we researched with customers, we found that three quarters of them use biometrics to open their banking apps. Two thirds of those customers also shopped only or mostly on their mobile phone, so biometrics are the obvious way to authorise a transaction in a simple and secure way.
There is huge opportunity beyond the UK. The UK is a perfect incubator for creating solutions to take to other markets, with its consumer-friendly regulation, industry wide standards and investment from banks into their experiences. Pay by Bank is a global opportunity and working on scaling in the UK whilst developing new markets in parallel, will be key to developing the next global payment network to rival the incumbents of the past.