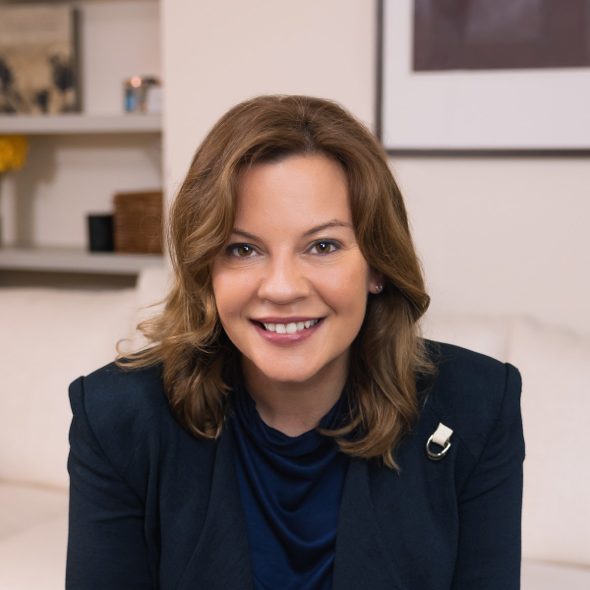 What were your biggest learnings at Boston Consulting Group?
I joined BCG at a senior consultant level, having 5 years of experience in consumer products previously. I joined the Financial Services practice (at my request – I wanted experience outside of consumer), and quickly realised I was way out of my depth on industry knowledge. I had to rely on over-delivering on client experience, process management, and just generally being liked by colleagues, clients, and managers; these things saved me.My first reviews were pretty average in some areas, but on client service and team ratings I was really high, which incentivised BCG to 'boot camp' me into better FS knowledge. Learning: being liked as part of the team can sometimes save your ass, and leveraging your strengths when you're out of depth can temporarily cover up the shortcomings (eventually, you need to bolster the weak areas!).
'Before the pandemic, less than 3 per cent of venture funding globally went to start-ups founded by women. Covid -19 was not kind: female founders' share of funding in 2020 fell closer to 2 per cent..'(Helen Thomas FT 30.09.21).Is Start-up finance a closed shop for women?
Absolutely not. While we're still playing a LOT of catch-up, there are so many support events, networks, and initiatives for female founders and access to capital that I've lost track. There is also a genuine appetite to try to achieve better gender balance amongst investors. There are continuing challenges – male-heavy investment teams, a stronger bootstrapping history with female founders, and lack of confidence from female founders about raising (whether their own self-confidence or just lack of confidence in the VC market), and we're never catching up fast enough – but I believe the landscape is genuinely changing. Three of my last four deals were into female-founded companies.
What is your philosophy when accessing a potential business investment in terms of management team, strategy and prospects?
Team matters the most. Young, smart, and hungry are great qualities in a founder, but experience also matters. If you don't have 20+ years of industry experience amongst your founding team, bring it in through hands-on advisors or senior hires. Know your addressable market size, and analyse it more than "a % of the market" or "X SMEs in the world." Understand what part of the market is unlikely to buy and why, how your customer budgeting and spending cycles work. Strategy matters, but USP probably matters more. The companies we invest in will have to tweak/fully modify the strategy a few times on the journey, but your USP sticks.
In an age of Gen z employees with very different career/workplace aspirations, how do you advise founders to build resilient work cultures?
Oh man, I'm still trying to figure Gen Z out. They are much smarter than my generation in their prioritisation of wellness and life balance, but this can at times be contrarian to the 'move fast and break things' culture sometimes required of high-growth start ups. I would say purpose is a good way to focus the culture. There may be times when people are working longer hours than they would like, or having to face a number of micro-failures on the journey, but if the purpose is clear and it is one people are passionate about, the rest become details in the long term.