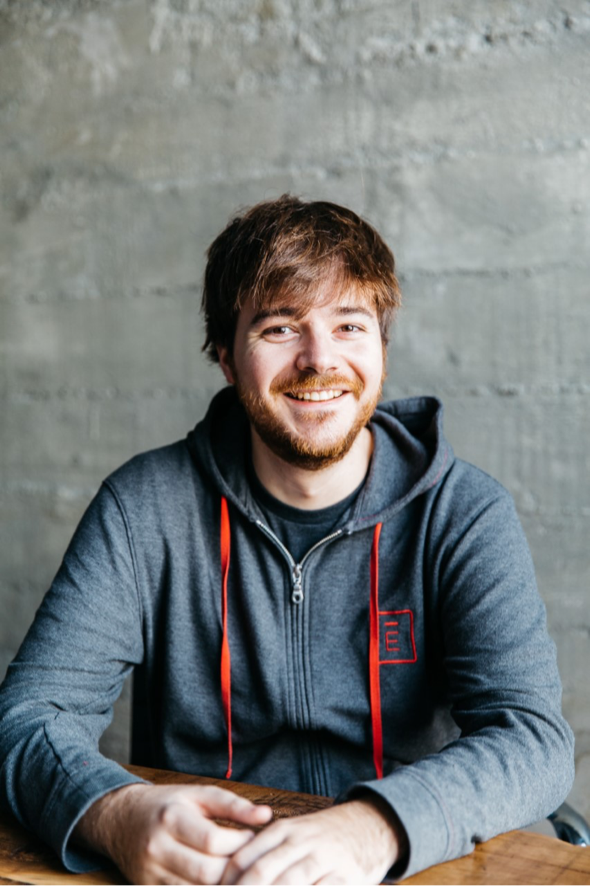 When I started Envoy in 2013, I knew a secret that few did: workplaces lacked user-friendly, experience-centered tools.
Working at Google in the early days, we had access to a lot of amazing user-friendly internal tools, built by people in the company. We had applications that let us see the bus schedule, find nearby meeting rooms and printers, navigate the campus and where everyone was seated. We even had an experience-focused kiosk for visitors to check in when they arrived on campus. Not surprising, companies like Apple and Facebook built very similar applications for themselves. Why? Because nothing with any decent UX was available in-market. Along with early investors Marc Benioff, Adam D'Angelo, Jeremy Stoppelman, we saw a niche opportunity in workplace tech and set out to change that with Envoy.
Today new technologies in consumer markets are built to engage, delight, and redefine. They're continually drawing people in and creating new demand curves and great new experiences – think Airbnb and Deliveroo. Meanwhile, you have offices still dependent on outdated workplace management solutions (WMS) that remain comfortably frozen in a pre-pandemic time bubble. But new work models, like hybrid, are driving change.

I'm an optimist. I believe that the office that people are returning to can work for them. Many of us in the workplace industry realise we must earn our employees back to the office by giving them everything they'll need to successfully navigate hybrid work in one convenient mobile application. The average company now uses 88 SaaS applications and employees change through an average of 13 apps 30 times per day. That's a lot for people to manage.
We need to simplify things and help them get to know their workplace again. Who's sitting next to me? Where's the closest printer? Where can I pick up my deliveries? Is so-and-so in the office and if so, where's she sitting? In the past people knew their way around, but that can't be assumed any longer. We're working towards a mobile workplace experience that automates all the mundane tasks that waste time like submitting IT tickets or finding a conference room. Tells you who's in the office and when – so teammates can reserve desks together. Allows you to choose where you sit based on what type of work you're doing. Virtual mapping, touchless access, reserving your desk or lunch. Vaccine verifications and health screenings. A well-designed workspace for heads-down work or collaboration. These experiences are happening now.
Looking to the distant future, VR and AR will play a much bigger role in helping people come into a "physical" workplace that's not literally physical on those remote days. VR will give you infinite desk space. And with AR, imagine the name of a new employee appearing when you meet her in the hall.
While our mission to transform modern workplaces with a people-centered workplace platform and with products designed to work like your favorite consumer apps has not changed, COVID-19 gave us an even stronger sense of purpose. Envoy now supports over 14,000 workplaces worldwide, and since the pandemic, we have helped millions of folks safely return to the workplace – and will continue to do so.
A successful workplace is about creating a great experience for people so they choose to come in and work. That's our job – to develop technology that delights folks and helps companies quickly, confidently, and safely reopen their workplaces in a way that gets their people excited to return.