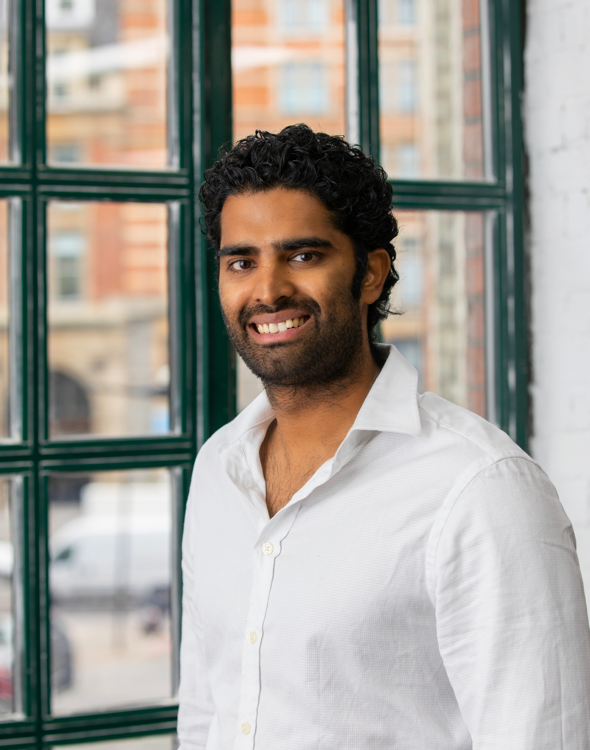 When I left my home country of South Africa for the UK in pursuit of a Computer Science Master's Degree, I didn't expect to embark on an entrepreneurial journey.
I co-founded Unibuddy, an EdTech software company bringing the power of peer-to-peer to the higher ed student decision-making process, to solve a problem I myself had once encountered.
I lived most of my life in South Africa, and to move to a new continent, new country, new city… I didn't know what to expect. I had no means of getting to the heart of what the experience at University College London would be like—I was in the dark.
In building the Unibuddy platform, mine and my co-founder Diego Fanara's aim was to make information about universities as accessible as possible for students. Ultimately, this helps them make better decisions in a way that prospectuses and brochures cannot. Putting them in conversation with students attending the university they're researching was the perfect way to do that.
Now it's all about putting this tool at every student in the world's fingertips. That's my personal motivation to keep Unibuddy growing.
Today, the EdTech boom that we're seeing, especially in developing nations, is a natural one. Before the inception of EdTech, the only way to scale education was to build brick-and-mortar institutions. But in those countries, they have a huge amount of education debt.
Comparing my home country to the UK is an extreme example because Apartheid had a tremendous impact on the education system, which was built to deliver to only 10% of the population.
In the UK, we have about the same population as South Africa. However, there are more than 150 universities in the UK, many of them large public institutions, contrasted with South Africa's 10 to 15 larger universities.
The issue that developing countries face is how to build 10 times more universities, and they haven't had 200 years to do that as developed countries have. The natural solution is EdTech because it allows the provision of quality education online without the capital-intensive rigor of building brick-and-mortar institutions.
I think that there are other problems we have to solve in EdTech however, like how to deliver some of the components that you get with having a physical campus, like peer-to-peer motivation. You want to make the right choice of where to study, and what to study. Now there are going to be many more virtual institutions to consider in that choice.
Scale is important as the number of educational institutions will rapidly increase and virtual universities will eventually monopolize the market and outnumber brick-and-mortar institutions.
We expect Unibuddy's reach to extend to many of these virtual universities. Ultimately, it's a good thing as we can't wait 200 years to build physical institutions to cater to billions of students in countries like India and China. Thus, EdTech has become the most viable solution.
Education is always a leading indicator of the most successful economies. When you build the best educational institutions, you attract the best talent, and that's what countries like the US and the UK have done for a long time. People leave their home countries to study there. Today we see that China is joining these ranks, as their EdTech sector has grown to a 450 billion USD value.
Chinese universities are starting to attract international students. To achieve economic success, you attract the world's best students, produce the best research, and you'll have an advantage when it comes to innovation and technology.
If there's anything to learn from China, it's that countries should focus on attracting the best students from around the world. If a student from Bangladesh or Ghana goes to a university in China, they're contributing to the research in the field, thus benefiting innovation in China.
When it comes to Unibuddy's 20 million USD Series B raise, our focus is on the US—the greatest destination for international education—and the APAC region. We want to be where the biggest growth potential is going to come from. A lot of the world's higher education market is going to be growing in the APAC region because of countries like India and China.
Our raising funds means bringing Unibuddy to as many students in the APAC market as possible. It's become a core part of our strategy in terms of skating to where the puck is going to be.
It's also the reason we've partnered with organizations like UCAS, Prepskills, Libereka, educations.com, and Study in the USA via Unibuddy Discover to expand our reach to as many students in as many different regions as we can. That said, all of these efforts are to keep students at the heart of our mission, and to prioritize this mission above everything else.