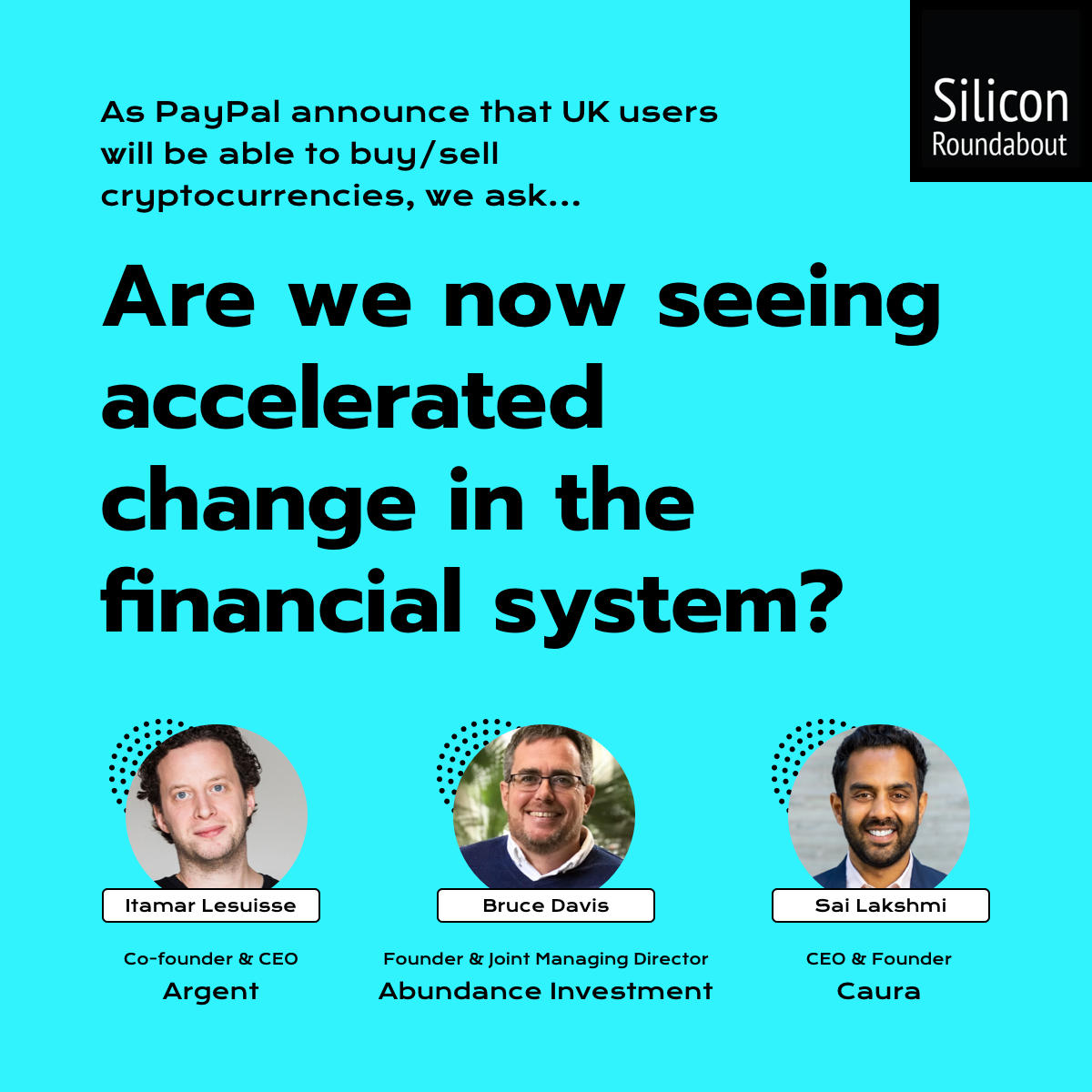 The PayPal news is definitely one indicator of change. But much more radical shifts are already well underway. Decentralized Finance (DeFi) has over $80bn locked in it, having started only a couple of years ago. DeFi lets you control your funds while accessing a global financial system that operates 24/7, is highly capital efficient, transparent and automated, and innovates at blistering speed due to the power of permissionless networks. DeFi is still tiny compared to traditional finance, but it will eventually win as surely as emails came to dominate the fax machine.
Itamar Lesuisse
Co-founder & CEO at Argent
– – – – – –
Finance prides itself on stability and continuity but is always challenged by the development of new technology together with the demands of society on the finance system and its purpose. Cryptocurrency is certainly disrupting the function of the finance system but history will tell whether that innovation will make finance more useful to society as a whole, and the social and environmental crises it currently faces.
Bruce Davis
Founder & Joint Managing Director at Abundance Investments
– – – – –
UK FinTech startups received $5.9bn of funding in 2020 but in the first half of 2021, funding in this sector has hit a high of $24.5bn. These figures continue to cement London as a global powerhouse in FinTech and coupled with a generation of experienced entrepreneurs in the space, we're at the beginning of a journey to take this geo to parity with what's going on in Silicon Valley. Our American friends have started to take notice of this and we're seeing a number of US venture capitalists opening shop locally. Exciting times!
Sai Lakshmi
CEO & Founder of Caura