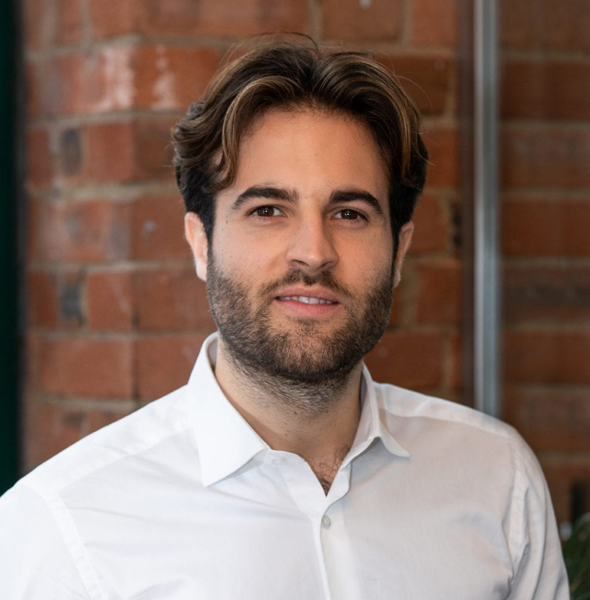 The coronavirus outbreak has forced us indoors – working, studying and socialising remotely. What's clear is that society has never been better equipped for such a significant change to our daily lives. Technology is keeping people connected when they are physically forced apart.
At Unibuddy, asking our staff to Work From Home indefinitely was a big step – but technologies like Slack, Zoom and G-Suite meant we didn't feel far apart. In fact, some of our team have even found they feel more connected with their colleagues.

The education sector has been slowly digitising for years, and now they are under pressure to innovate fast. Delivering classes online, staying connected with students and ensuring that young people are still getting a quality education even from afar.
Higher Education, particularly, is learning how to adapt. Some institutions are hundreds of years old, steeped in tradition – and suddenly forced to innovate the way they deliver everything from teaching, to student services, to Open Days. But harnessing that digital technology is important, and the innovations that come from this period will benefit students for years to come. It'll make education more accessible, flexible and personalised.
When I was looking at universities, I lived in Switzerland and wanted to study abroad. Flying out to different institutions to meet their students and get an idea of the experience there just wasn't possible. I felt like there had to be a way to get that same experience online. To be able to hear first-hand from a current student what the university experience was really like.
I founded Unibuddy to deliver exactly that. At first, I was unsure exactly how that student experience could be delivered – but the breakthrough was to partner with the universities themselves and host the Unibuddy platform directly on their websites. Working with Higher Education institutions has been a huge privilege. I've seen just how passionate they are about access to education and the student experience, and how hard they work to make it happen. It's never been clearer than as this crisis has taken hold, and universities have dedicated hours of work to keeping their students safe, and their classes running.
Since then, over 2 million messages have been exchanged over the platform between prospective applicants, unsure about where to study, and current students at universities around the world.
Life's journey is full of big decisions and choosing where to study is surely the first. There's nothing more valuable than connecting with someone who has been there, done that and can share the information you won't find on the website. And now, as this crisis takes hold, it's clearer than ever why that experience should be available digitally.
My biggest takeaway from all this is to remember why we do what we do. Ultimately we do it because we want to help future students blossom, and because we know that higher education has so much to offer them. We want to support every student through their journey to Higher Education, with peer to peer technology.