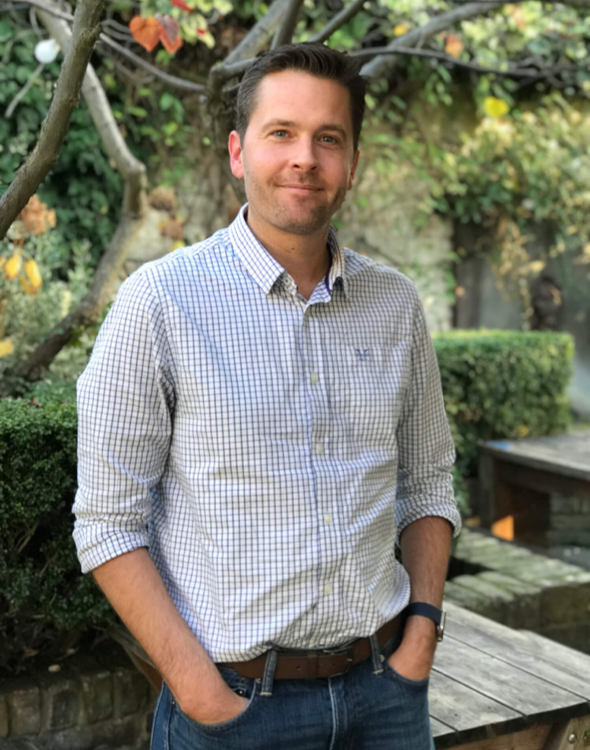 Andrew Hunter co-founded job search engine Adzuna in 2011. He has raised over £12m in VC funding and built a successful, global business. Coping with a worldwide pandemic and unprecedented changes to the way we work were not on the agenda.
"We are living in a strange and scary world.
Being a startup founder is tough at the best of times, but I never thought I would be in a position where my team would need to navigate a global pandemic, cope with unprecedented changes to the world of work and experience, and deal with what is beginning to look like one of the deepest and most painful economic downturns for a generation.

Adzuna (my tech company) is in a unique position during this crisis. For 9 years, we have been capturing job market data, developing insights and building tools to help people make better career decisions. We have an army of data scientists studying salary trends, vacancy distribution, hiring patterns and jobseeker behaviour. Examining this data over the last few weeks has led us to a few fairly stark conclusions.
In a nutshell, we are expecting a recession, a slowdown in hiring and a sharp rise in unemployment across the globe. Tens of millions will likely lose their jobs. A huge strain will be put on the welfare systems in Britain and beyond. The road back to economic recovery will likely be slow and tough.
I'll let that sink in for a minute. 2020 is going to be a very challenging year.
But it's not all doom and gloom. While it's been shocking to see events unfold and so many people sick or out of work, I take solace in the fact that I know this crisis will pass and things will return to some semblance of normality eventually, perhaps sooner than we fear.
In recent weeks, I've been amazed by the U.K. startup community's generosity, camaraderie and determination to stay alive and thrive during this crisis. I've seen particular acts of kindness in the recruitment technology space – huge funds setup to help hire emergency workers, and individual recruiters waiving all fees to help people land jobs in these hard times. And I've seen a tech community coming together; brainstorming, hacking, and challenging each other to find a way through all of this. We've been doing our bit too – and not just by staying at home and keeping our 2 metres from each other, but by promoting urgent healthcare jobs on our own site and providing critical, leading indicator employment data to Number 10, the Office for National Statistics and the Department for Work & Pensions.
Entrepreneurs and Founders in the technology space often measure success based on a final outcome – a number of users, an exit, an IPO. But during these challenging times, I'm reminded of a Winston Churchill quote:
"Success is not final, failure is not fatal: it is the courage to continue that ultimately counts"
We are a hardy bunch of entrepreneurs here in London and most of the founders and teams I know won't let all of their hard work be wrecked by a virus or a recession that comes along with it. Now is the time to thrive as a community and come through all of this stronger. Who knows, for some of us, these next few weeks and months may prove to be our finest hour."