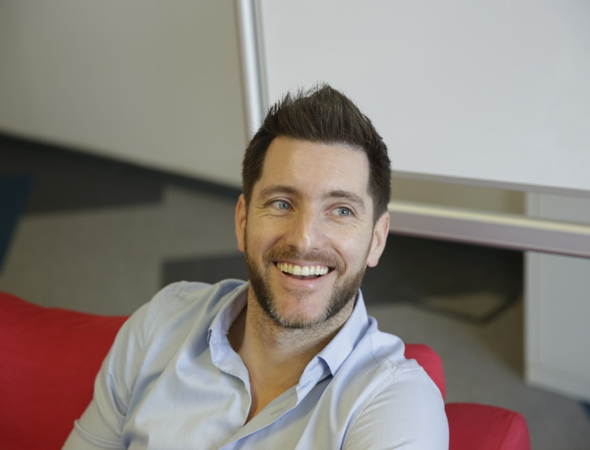 The explosion of the subscription economy
The last decade has seen the rise of the subscription economy. Whilst advancements in technology and the explosion of social media both play a huge role in the democratisation of subscription businesses, they are not the underlying reasons why subscription is becoming the norm. They are catalysts. The explosion of the subscription economy is simply a reflection of demographics of the customer base it's attracting.
Back in the late nineties and early noughties, the travel industry driven by OTAs (Online Travel Agents) focused on providing a large choice of products, accessible in a few simple clicks at the cheapest possible price.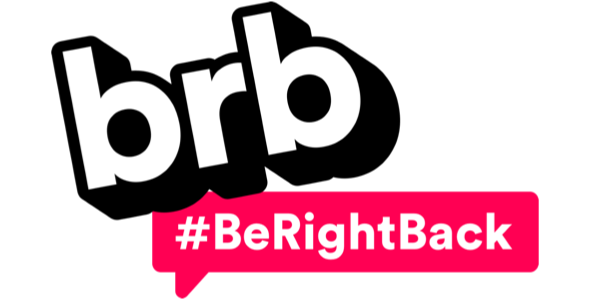 Whilst these advancements in technology transformed the lives of Generation X (1965-1980) and Boomers (1946-1964) by revolutionising their shopping experience, this model has now become a commodity.
With the market now shifting towards Millennials and Gen Z, who represent 32 per cent and 31 per cent of the global population respectively in 2019, businesses have had to adapt to the needs of two generations for whom choice and price alone are not sufficient anymore.
To get them excited and trigger a purchasing decision, travel brands have to focus on 4 core pillars: A sense of purpose, personalisation, convenience and budgeting.
Purpose. Millennials want to connect with people and brands whose personal values are aligned with theirs. Simply offering cheap travel packages is not sufficient anymore. BRB was built to deliver unique experiences and help our customers connect with others around the World to create memories for a lifetime.
Personalisation. With a third of travellers (34 per cent) admitting to wanting someone or something to do the hard work for them and make travel recommendations, the need for more personalisation in the travel sector is a necessity. Meanwhile, around two fifths (41 per cent) want travel brands to use technologies such as AI to make travel suggestions based on past travel experiences. By capturing the travel preferences of our customers and building a unique profile for each and every single one of them, BRB can transform both their planning and travel experience, by delivery a truly personalised service.
Convenience. Technology democratized the act of researching and booking a vacation. Yet it also created a Paradox of Choice for customers. A recent McKinsey study reveals that people are overwhelmed by travel options, leading to travellers feeling overwhelmed and the average weekend break taking 10 hours to organise. BRB was built with convenience in mind by allowing customers to share their travel preferences once and create a trip in less than 60 seconds.
Budgeting. The travel industry has been built on the concept of 'dynamic pricing'. With flights and hotel prices rising in the 4 months leading up to a trip, their indecision often leads customers to have to pay more for the same package. By offering 3 trips per year for a fixed monthly fee of £49.99, BRB not only helps customers save for their travels but more importantly budget, by always knowing how much their trip is going to cost. This helps customers free up additional budget which can be spent in destination.
I decided to bring subscription to the travel sector not because it was a trend across many other verticals, but because it met the needs of today's travellers.
My journey to set-up the world's first travel subscription service
The core idea behind the BRB came from personal pain points and the realisation that true innovation was yet to disrupt the travel sector.
I did a lot of travelling in my 20s and early 30s and got increasingly frustrated by how little the experience of booking travel had changed in the last 15 years. Whilst the travel industry has seen a decent amount of innovation, most of the new players have essentially made the research and booking process even more complicated for customers as there are now hundreds of travel websites – travel content, customer reviews, flights and accommodation – to browse prior to making a purchasing decision.
Fast forward to 2019 and the onus is still on the customer to do all the heavy-lifting, from researching to booking their breaks and the fragmentation of the supply-side has had a direct impact on the customer on two levels.
Time. Customers have to invest more time than ever before to find the best possible destination, flights and accommodation for their trip, whilst staying within budget. This has led to the average weekend break taking over 10 hours to organise, usually spread across 4-8 weeks.
Money. The extension of the research and booking window has created a second problem for customers. With dynamic pricing powering the entire industry, the price of flights and hotels tend to go up the longer you wait to book or the closer to your departure date you get. This means customers often end up spending 20% – 50% more for the exact same trip.
By creating an experience that addresses these pain points, we have been able to take the booking process from 10 hours to 60 seconds whilst offering customers a fixed price value proposition, a first in the travel industry.
My travel predictions for 2020
I see four key trends dominating the travel space throughout 2020 and over the next decade.
Experience economy. As a customer, travel has evolved and isn't just about flights and hotels anymore. It's about your entire experience, from start to finish. For brands, this means delivering unique and authentic experiences that truly delight customers. BRB is already ahead of the curve in that respect as we started building experiences into our offering and I expect more and more players in the travel sector to move towards this model by diversifying their existing business model.
The rise of secondary destinations. Short weekend breaks to major European destinations have exploded over the last 10 years. One of the best examples would be Barcelona. The city saw 32 million visitors in 2019, which represents 14% if its yearly revenue.
With over-tourism now a reality, it is not surprising to see travellers looking for more authentic and off the beaten track destinations. With the addition of secondary airports throughout Europe and better road and rail networks, I would expect secondary destinations in Europe such as Bologna, Gdansk, Brno, Sevilla, Nice or Bratislava to enjoy a surge in popularity over the next 12 months.
We can already see this as a trend for BRB with places such as Bologna or Nice already being our most popular trips.
Explosion of ML and AI. Customer data has become the new gold and the more we get to know our customers, the better we can serve them. By capturing the travel preferences of our customers when they join BRB, we can leverage both ML and AI to identify products and services that meet the exact needs of each individual customer, allowing us to deliver a more personalised service.
Sustainable Travel. The implementation of sustainable practices in order to lower the overall carbon footprint associated with the holiday will play a major role in the decision making process of Millennials and Gen Z.
As a business, we can become more environmentally responsible and focus on better alternatives across the entire supply chain – whether it's using recyclable paper for our reveal postcards, working with airlines which have reduced their carbon-footprint by investing in new aircrafts or hand-picking hotels that embrace a plastic-free policy or source local products.
There is still a long road ahead for subscription travel to become the norm but by becoming first travel subscription service in the world, we will play a major role in shaping the future of the industry.