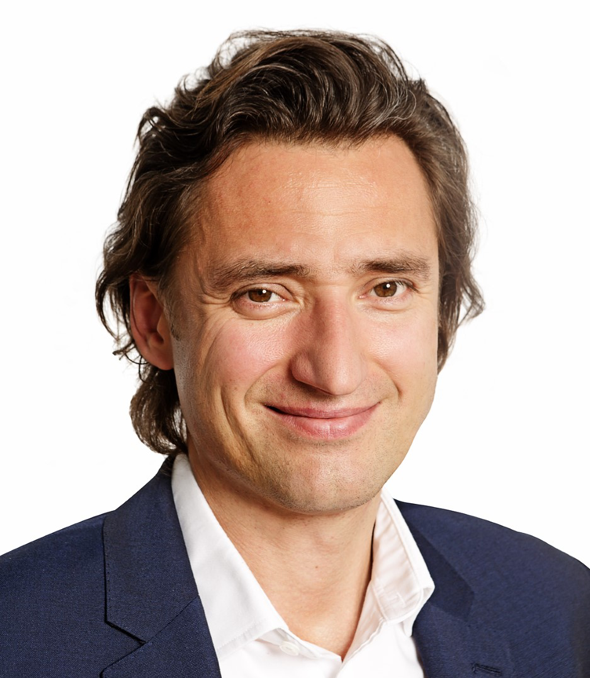 Talis has backed some amazing companies since 2009 – including Darktrace, Luminance, Reevoo, Onfido and Iwoca – and we've seen thousands of companies come through our door. Right now, we have a portfolio of around 40 or so innovators who we think could have real global potential. To get to term sheet stage, we have to be laser-focused on ensuring there is a world class team, the market opportunity is there, that it's the right timing and stage and of course that there is traction and demand for the technology the startup is building.

Here are few points for founders to consider when raising venture capital.
If you're a founder, here are the points you must consider when raising venture capital
1. Is VC funding the right path?
• Getting Angel/ seed funding is not the same as getting VC funding
• Start-ups need to know the metrics for venture rounds and ensure they can achieve it
• Funding rounds are usually 12-18 months apart
• Question is – do you believe you can grow 100%+ every year for another 3-4 years? Do you believe that you have the right team and product for that? If the answer is yes – than go for it.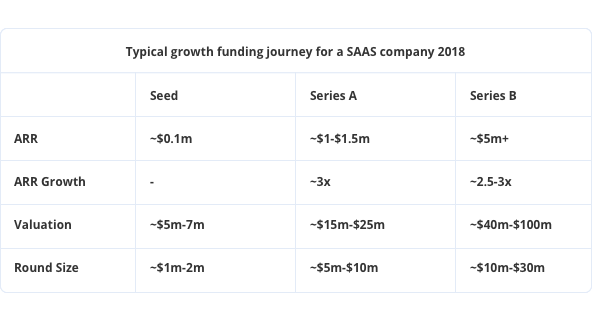 2. Communicating the value – making the Pitch Deck work
• Most pitches detail current solution, traction and features
• Fundraising decks should have slides to cover 9 key points:
Problem –Total Addressable Market – Solution – Go2market – Team – Traction – Unit Economics – Competition – Funding

3. Find the right VC to pitch to
• Define which funding stage your business is at (Pre-seed, seed, Seed Plus, Series A – C)
• Do research on the chosen funds using tools such as Crunchbase, Pitchbook, Dealroom
• Try to bring in a Tier 1 VC, as your chance of getting a top tier next round investor is much higher (do not just take money from angels who may offer better valuation and terms – this is short sighted)
• Understand the metrics VCs are looking for, for your size and stage of business
• Identify a shortlist of investors active in your sector and stage
• It's best to connect through a mutual contact in the network– if that's not feasible do try to engage and leverage your expertise by trying to discuss your ideas and how they fit with the target's interests
• It's recommended to have more than 1 VC in the round as you get additional help & network effects from a wider base
4. Timing & Valuations
• Timing of the raise
o Factor at least 6-9 months for the raise
o Build a relationship 12-18 months before the raise
o Do not start a conversation demanding a close in 3-4 weeks
• Founders are always in funds-raising mode – build relationships early with investors and find a way to accommodate them – don't wait until you really need to capital.
• Valuation
o A sensitive subject and you need to get the balance right ; priced too high – there is risk the next round is impossible to achieve to justify a larger valuation – so called "down rounds" are very damaging.
5. Competition
• Do proper research of the competitors
• Create a mapping table with key features critical to solving pain points – how do you stack up against the competitors?
• Avoid the cliche Quadrant Competitive landscape table where start-ups put their companies in the top right corner – it's obvious, overused and mostly incorrect.
• Choose 4-6 well thought-through competitors and compare all strengths and weaknesses
Example: Competitor Comparison Matrix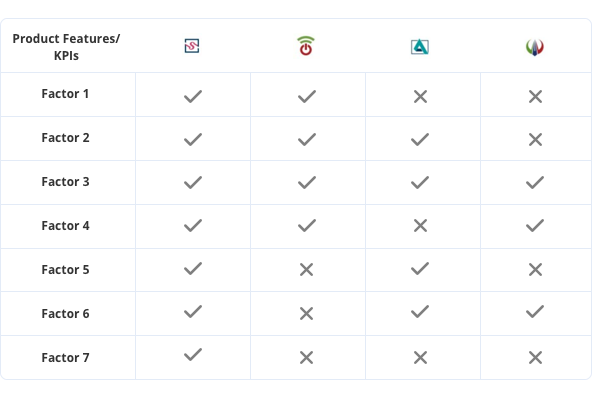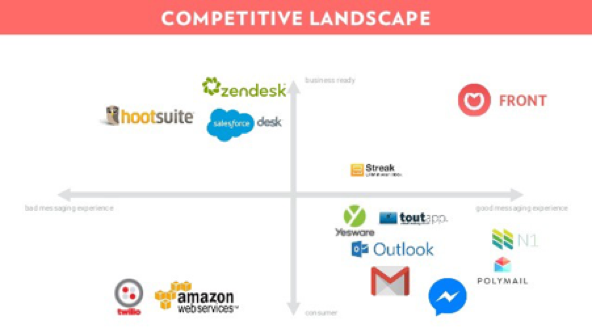 Source: https://www.startupgrind.com/blog/the-quick-and-dirty-guide-to-creating-a-winning-pitch-deck/
6. WHY are you doing this?
• If there is no passion for the sector or space from you and your start-up, we would struggle to say yes to the deal.
• This is a long journey with highs and lows and if you are not passionate about your mission we would fear that you won't perform.
• The equity story must be convincing, delivered with real conviction – as an investor we want to believe in you, the raison d'etre and the why behind it all.
Disclaimer:
Talis Capital Limited ("Talis") is an appointed representative of Privium Fund Management (UK) Limited ("Privium"). Privium is authorised and regulated by the Financial Conduct Authority of the United Kingdom (the "FCA"). The investment services of Talis are only available to professional clients and eligible counterparties for the purposes of the FCA's rules. They are not available to retail clients. Past performance is not a guide to future performance and any capital invested is at risk.
Vasile Foca, Co Founder & Managing Partner, Talis Capital