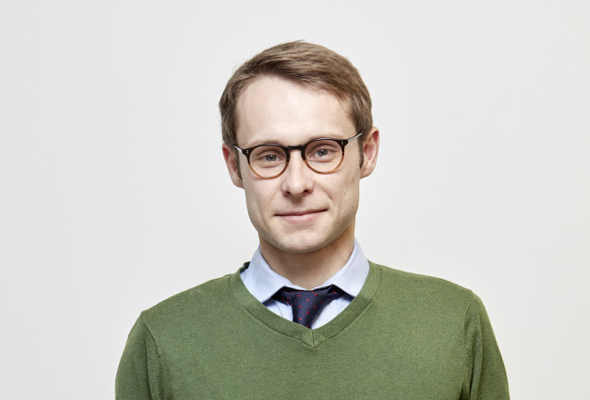 The other Ravelin co-founders and I cut our teeth in Europe's fastest growing company – the taxi app, Hailo. We worked at the forefront of Hailo's fraud prevention and tackled international crime head-on as the business expanded around the world.

When looking for a fraud partner, we found the available solutions were built around large teams of people manually reviewing transactions and adjusting fragile rules. We realised that the new face of ecommerce and mobile payments was incompatible with the old ways of doing things.
We first created a prototype in-house at Hailo, and this convinced us the idea was viable. The product plan was to apply advances in machine learning, graph networks, and cloud computing to the problem of large scale and rapidly changing fraud attacks in an increasingly real-time ecommerce world.
We struck out alone, and the idea evolved into Ravelin which now services businesses around the world; protecting them and their customers from the onslaught of fraud and securing the growth of the internet.
Martin Sweeney, CEO of Ravelin
– – – – –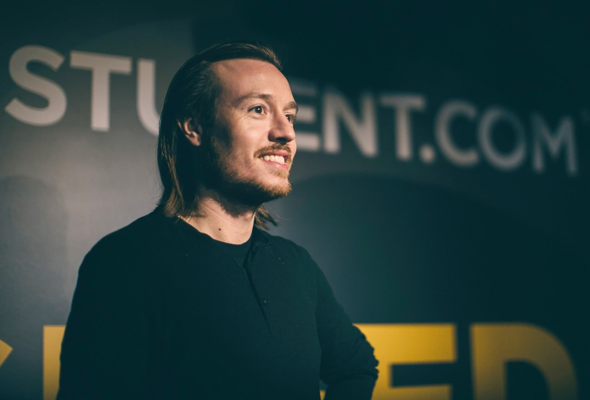 "The process for booking accommodation is essentially broken. Consumers have to hunt down the best deal, but with so many potential sources of options showing so much different information it can be like comparing apples to pears – making it near impossible to make a direct comparison. For a student, the problem is compounded exponentially and for an international student needing to navigate it from a distance across cultural and language barriers I would say it is simply daunting.

The solution was to build a fully localised and managed marketplace that brings everything a student needs to find their perfect home. It sounds like a basic response, but most of all it enables a student to compare properties based on the same set of criteria – irrespective of who owns or operates the property and where it is located in the world. Switching the focus from pushing a product – which may be seen on traditional platforms – to guiding students through a journey of discovery was the key.
What's unique in how Student.com has been built is that as a student you interact at your leisure with a mobile friendly and highly responsive interface that gives you direct access to a team that consists of people who have been international students themselves and therefore understand the challenges because they have lived through it. We know how Gen Z thinks and so we built for speed. You can book instantly if you want and if you prefer not to even bother talking with someone, then that is okay too.
We are all passionate in helping students because we care."
Luke Nolan, Founder and CEO of Student.com
– – – – –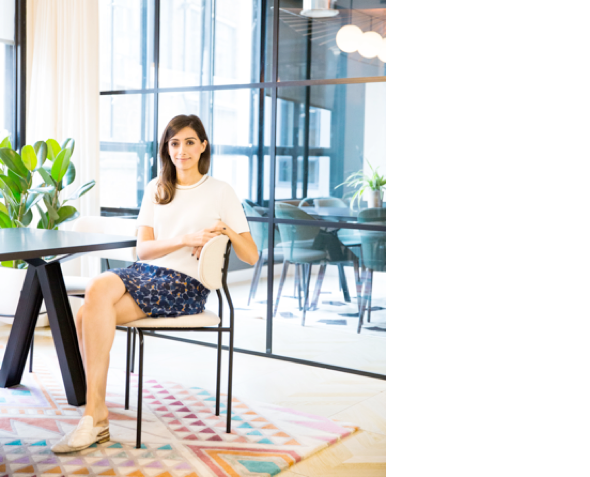 Back in 2014, I was working as Strategy Director and Head of IPO at the UK's leading property website, Zoopla.
It was during this time, I purchased my first home (in Brixton, South London!). I love well designed, considered spaces and was always going to be someone who wanted to find the best pieces of furniture for my own space. It surprised me how difficult this was to do for even a design-enthusiast like me, and delving deeper I realised it wasn't a lack of great products out there but my ability to actually find them!

I decided to create something to help these makers get their products seem. During this time I also was speaking to a number of interior designers and property developers, and realised that doing any commercial or residential fit-out at scale is a time-consuming, admin intensive process. After hearing firsthand from these people, we learned it wasn't just hard to find great items, but the process of managing the entire fit-out project was archaic for the 21st century! Technology clearly lagged in this industry. Online project management tools were either outdated, complicated, or laborious for users, and didn't fit seamlessly with their design process.
Roll forward a few years, eporta provides designers, developers, hoteliers, architects, and anyone delivering an interiors project the technology they need to manage their project all in one place – from inspiration to installation. We have a community of 15,000 in 85 different countries, who we help to source products more efficiently and effectively streamline their project management and business processes.
Aneeqa Khan, Founder & CEO at eporta