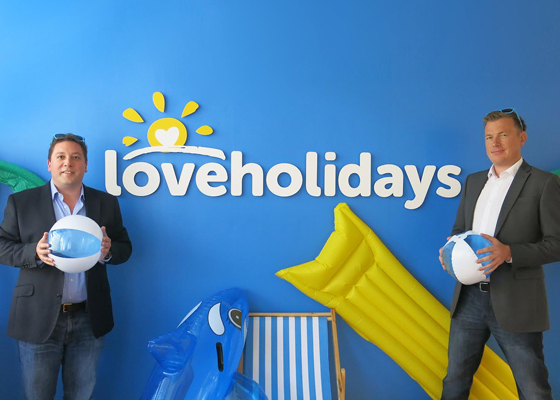 The truth is, what will affect travel the most in future is what will affect virtually every other industry: the rapid development of the digital world and the vast increase in mobility. Simply put, travellers are now more connected than ever and that's changing the game.
Mobile apps are already transforming travel and they'll continue to do so. Social media is helping you find hidden jewels and sharing your whole trip with the world. The next generation of travellers is connected throughout the whole journey: they use an app to book, a mobile boarding pass on the airport, checking in from every spot, using mobile guides, maps and so on. The world is reacting to that by cutting roaming costs, while the development of mobile apps turns into a key strategy for many companies as digital growth now comes almost exclusively from mobile usage.

The travel industry? Going mobile and having loads of mobile exposure is absolutely crucial. Booking a flight in three clicks, booking a hotel – in two. Pick, click, done. All of this gradually takes the stress of planning a holiday (even a family one) away. Having time is luxury so simplicity is key.
Being constantly connected to the web also means loads of data is out there. Knowing what someone has searched for leads to one thing: personalisation. With all the gathered data (the food you like, the sport you hate, the film you watched), you'll be offered places and things you haven't thought of or looked for before, things you didn't even know you wanted. All thanks to those social media postings you do every day.
A partygoer shouldn't have to stay at a family-friendly hotel, a guy crazy for art should be on a gallery tour in Rome instead of a party week in Ibiza. It's simple, yet so crucial.
At loveholidays, this has always been an important part of our website – our search is what set us apart from the start. That is, the opportunity to filter by budget, temperature, tripadvisor rating and other relevant criteria to your holiday, you don't even need a specific date to browse holidays and hotels… but we give our customers the ability to discover holidays and destinations that suit their needs.. this whole personalisation process will keep on expanding. Think about the endless opportunities – offering each individual a tailor-made experience. Inspiring every single person in a wholly different way, the way they want to be inspired. In an age defined by the cult of personality this change is inevitable and why not?
But it will be even more exciting than that. Virtual reality, a 3D look into a destination instead of just a generic picture – it's all about the tease, giving people a taste of what they can get. Implementation of interactive software will be huge. From that virtual sneak peek to a fully reimagined holiday, technology will make new things possible: new hotel rooms, new environmentally friendly resorts…
New destinations and visiting dangerous zones…should we really rule out Mars? No, we set the limits and we surpass them. We don't have to deal with the conventional anymore. Basically, we're looking at a lot more paperless future and at the end of the day, that's good for the environment too.