On 12th January 2013 The Economist ran a piece 'Has the ideas machine broken down?'.
The briefing said 'a small but growing group of economists reckon the economic impact of the innovations of today may pale into comparison with those of the past…'. It went on 'As Mr Thiel and his colleagues at the Founders Fund, a venture-capital company, put it "We wanted flying cars, instead we got 140 characters"'.
We asked eight entrepreneurs if they shared the pessimism.
Michael Kent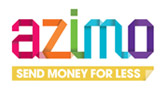 CEO & Founder, Azimo Ltd
azimo.com
"I'd completely disagree – the impact of innovation both economic (and lets face it human – that's what we mean when we say economic) is huge and the most exciting thing is that we are only getting started. Smartphones allow billions of people to be financially independent and control their own economic destiny for the first time. Social media has brought more transparency and democracy to the world than centuries of warfare. And eLearning means outstanding education can be delivered at prices that are accessible to all – wherever they are in the world.
So while I'm all for a flying car for Peter and his PayPal mates, I'll take significantly improving day to day existence for billions of people over that any day of the week."
Rajeeb Dey


CEO & Founder, Enternships.com
enternships.com
"There is no shortage of ideas in Britain, we have some of the most creative and entrepreneurial talent in the world. At Enternships.com we work with over 4,500 startups and innovative businesses who are all in their own way working to change the world. There is in some respects a shortage of the risk capital to back many of these ideas and help them get to optimum scale but that is often a true test of an entrepreneur – how resourceful they can be when faced with adversity."
Ben Aronsten


CEO & Founder, SheSaidBeauty
shesaidbeauty.com
"My belief is innovation comes in two forms 'revolution' and 'evolution'. The world has seen amazing revolution such as electricity and flight, with evolution occurring off these. In order for more revolutionary innovation, there needs to be shift from an economic and regulatory point of view. Currently most investment strategies are focused on high growth, fast monetization and exit, making it difficult for revolutionary innovation to happen, as this takes much longer both in development and economic benefit realisation. I am optimistic of the economic impact todays innovations have, but we are at risk of not making a greater impact due to evolution and not revolution innovation."
Alex Van Someren


Managing Partner, Amadeus Capital
amadeuscapital.com
"Peter Thiel is as wrong about this as he was right about PayPal. The idea that mobile smartphones would understand what we say, find us a restaurant, reserve a table, invite our friends and call a taxi would have sounded ridiculous only a few years ago – today it's a reality of innovation which has enhanced the enjoyment of billions of people's lives, and created hundreds of billions of value for companies like Apple and Samsung. The UK's own ARM plc has become a $20B company by out-innovating previously dominant Intel to deliver microprocessors in almost 100% of those mobile smartphones. There's no more likelihood that innovation will cease than that human knowledge will stop expanding because everything has been discovered: it ain't going to happen."
Brian Taylor


CEO & Founder, PixelPin
pixelpin.co.uk
"Pessimism? No! More cars, even flying ones, means more Lawyers whilst "140 characters" has created a new industry. The world was offered "personal security" with locks and passwords, neither have delivered on their promise. Time to make digital security easy, fun and colourful, hence PixelPin was born to delight the masses whilst keeping them safe."
Ed Cooke


CEO & Co-Founder, Memrise
memrise.com
"The idea that progress involves moving vehicles faster or in new directions is a distinctively schoolboy vision of the future. Today's entrepreneurs are thinking much more deeply, a second human renaissance is afoot, and once the eruption of creativity that marks our generation is finished, we'll have reinvented concepts as essential to human society as democracy, education, ownership, identity and instant messaging."
Sarah McVittie


Co-founder of fashion recommendation site Dressipi
dressipi.com
"At heart, I believe that The Economist's special report on The Great Stagnation rests on the familiar but false assumption that The Golden Age of Humanity is always something that happened in the past. Every single period of intensive innovation – whether that was the invention of writing (which Plato was sure would destroy the human memory) or the Industrial Revolution – has been driven not so much by the desire to take a business to IPO than the need to significantly better standard of living for the next generation.
As we face a future of certain change (climate, rapidly ageing populations and energy shortage) it would be easy to feel pessimistic about the future. But we should remember that necessity is the mother of invention. If humanity could survive whole Ice Ages with nothing more than stone tools and ingenuity, we can innovate our way out of relying on fossil fuels. The difficult choices will soon be unavoidable and we (or our children) will have to develop the innovative and as yet unimaginable technologies that will drive tomorrow's economic growth."
Julian Polzella


Founder & CTO, VouChaCha
http://www.vouchacha.com/
"The technology industry has naturally prioritised 'needs' over 'luxury'. 140 characters simply fuels the knowledge-transfer fire. This was (and continues to be) a prerequisite for the development of the products of our dreams, including flying cars, igniting the flames of rapid product innovation. The economy doesn't decide, knowledge does."
Thank you to Michael, Rajeeb, Ben, Alex, Brian, Ed, Sarah and Julian.
To find out more about available office property in the Silicon Roundabout area contact Kushner here.