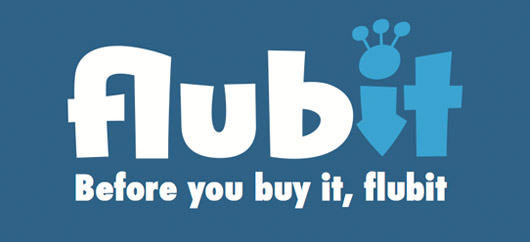 Silicon Roundabout-based Flubit originally launched as a demand-driven group buying site in August 2011.
From £50,000 in funding 14 months ago, the Flubit business plan has evolved quickly, and having recently secured $1.75m is set to relaunch this summer with a new model still focussed on user demand, but without the group-buying element.
This would not appear to be a startup being buffeted by similar products, or an operating system straining against a myriad of comparable offerings whilst struggling to gain a foothold in the market.
On the Flubit platform "customers simply provide the name of the product they want, the website with the best price they can find, and their email address. There is no product searching, no deals being pushed. Users just tell Flubit what they want, and a short while later, Flubit creates a unique offer for them on that exact product."
The Flubit experience is neither that of a group buying site nor a streamlined Groupon or Living Social! The principal and underlying strength of the platform is to create improved offers on products the customer has already made the decision to purchase.
There are no 50 to 80% commissions forced onto retailers.
Flubit aims to use its own buying power to create better offers from the relevant retailers, and also deliver sustainable sales for the retailers. CEO Bertie Stephens is clear this is about delivering "real sales to retailers and real savings to our customers at the same time".
We caught up with Bertie Stephens and touched upon the threat of potential competition with him.
Richard Walters in the Financial Times (June 28th) says "Thanks to the viral growth of disruptive new internet services, threats can seem like they're lurking round every corner. It is not merely about finding the next growth market; even a seemingly impregnable company is vulnerable when the ultimate "customers" for its products – the consumers or workers who use them – gravitate en masse towards things that are easier or more convenient to use…".
When you see companies like Airbnb, the San Francisco startup head this way and you read about Click A Taxi arguably arriving to take on Hailo do you feel the pressure of time to get Flubit established and create a meaningful footprint?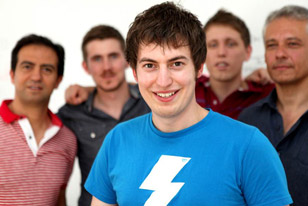 It's certainly true that one of the things that happens as you start regarding yourself as an entrepreneur is you start caring a lot about what everyone else is doing.
When I first started building Flubit, I read every bit of start up news I could and felt like I'd lost some sort of achievement competition every time I read about someone else raising money.
What I've realised recently is that it doesn't work that way, of course. It's a good thing that people can find the money to build the companies of the future.
It's up to me to make sure my company is one of them.
The biggest pressure for us isn't what everyone else is doing. The biggest pressure is to build a platform that works, that delivers on our core proposition of creating a better offer on the products our users demand.
We want to offer a new online shopping experience, one that starts with what our users tell us they want to buy, and results in a better offer for them.
It's true that there's a lot of colour and movement on online retail at the moment, with new entrants and old players looking to innovate and find new ways to push products to consumers.
We're building something different, something that's truly disruptive and only possible in the Internet age. We start with what users want, not what merchants are looking to shift.
We don't think people want more and more complicated and intrusive online ways to have products thrust at them.
What they want is a simple way to get a better offer on the products they've already decided they want.
We'd much prefer to offer people a 10% discount on something they've decided they want than 70% on something they don't.
The pressure we feel is the pressure we're putting on ourselves to deliver that.
Thank you Bertie.
To find out more about Flubit visit their website at flubit.com
Alternatively, to find out more about available office property in the Silicon Roundabout area contact Kushner at www.kushnerproperty.com