Amongst some of the gloomiest reports of European contagion the jubilee celebrations have not been the only ray of sunshine to offer balance and encouragement to us all!
Last month Teamly and their founder Scott Allison announced that 500 Startups, the VC Fund headed by Dave McClure had included them in their summer accelerator programme.
We could devote this piece to gaining an understanding as to the self confident and compelling sales pitch Scott gave to Dave McClure at their initial meeting that influenced McClure's decision to stay in touch. A piece for the future perhaps!
Of more interest today is understanding exactly what Teamly is all about?
Teamly is a tool that asks employees to record their top objectives and priorities and automates the reporting of those for management. The process is simplified and enables the user to set 5 priorities on a daily, weekly, monthly and quarterly basis. In a time consuming business/social world where scheduling is increasingly difficult an operational dashboard, that is easy to navigate through a colour coded application (blue=new tasks, yellow=started and green=completed), is a welcome addition in keeping track of not only priorities but also accomplishments.
Make no mistake this is not another performance management tool nor micro management system. This is about real time appraisal and focussing upon what really matters to deliver greater productivity at work!
We caught up with Scott Allison to get an insight into his business thinking.
The word 'hype' is currently much utilised in the press. Sean Parker, Chairman of Airtime said recently "One of the problems that goes wrong in the careers of creative people, whether they are musicians or entrepreneurs or filmmakers is that first of all, they believe the hype. Dangerous."(Financial Times 5 June 2012).
In the best selling 'The Decision Book – Fifty models for strategic Thinking' The Hype Cycle is defined as having 5 key phases;
Technology trigger. The product is on the market and you hear about it everywhere.

Peak of inflated expectations. The hype is at its peak. But people start to find mistakes.

Trough of disillusionment. The product fails to meet expectations.

Slope of enlightenment. The media have stopped covering the technology, the hype is over.

Plateau of productivity. The benefits of the technology become widely demonstrated and accepted.
As a CEO how do you manage the hype and tailor business planning to avoid the pitfuls hype can bring?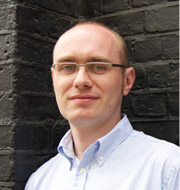 It's important to remember that you can only launch once, so make sure that when you do, you do it right. I've seen many startups rush to launch publicly and then later regret it. Spend time working with a small amount of beta testers to ensure you product is really solving a problem, then when you're confident that it is, launch to bring as much attention to it and increase your audience. Also, remember that while you necessarily present the best possible story externally, you need to keep focused internally on product/market fit and real metrics around engagement; don't believe your own hype! As a final word of advice I would say that the best time to talk to investors and press is when you're feeling positive and upbeat. If you're going through a rough patch and you've lost confidence that's not the time to be going out with your sales hat on.
Thank you Scott.
To find out more about Teamly visit their website at teamly.com
Alternatively, to find out more about available office property in the Silicon Roundabout area contact Kushner at www.kushnerproperty.com