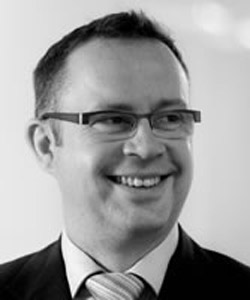 In deciding upon the appropriate lawyers for our 'Ask The Expert' panel we wanted a firm that represented amongst others the award winning (AKQA were Adweeks Agency of the year), newsworthy ('Lovefilm Signs BBC And ITV Deals in Netflix TV Battle' Guardian 6th January 2012) and tech-savvy disruptive clients ('Spotify apps are a big deal, and a real challenge to iTunes' CNet UK, 2 December 2011)!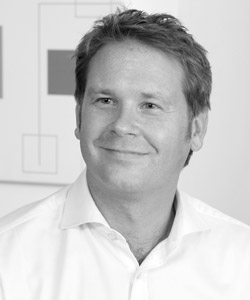 Calum Murray heads Kemp Little's top rated TMT and digital media team. Andy Moseby is a corporate partner and digital media specialist in 'computer games'. We are delighted that not only have they joined the Silicon Roundabout expert panel but have hit the ground running with their 'Top 10 Legal Tips For Start-ups';
1.    Whatitsname? – don't pick a business name which: is the same as (or confusingly similar to) another business; is a registered trade mark of any third party; or, without legal advice, use a legally restricted word like 'society' or 'national'.  Check the National Business Register, the Intellectual Property Office and Companies House (all online) and registries of domain names for a start.
2.    Who's the boss? – think about the structure of your business: sole trader; partnership; or limited company.  The answer will be driven by your plans for investment, inviting others into the business and tax efficiency.  Each structure has its own requirements for record keeping and tax registration so you should make sure you know what's needed
3.    Confidentiality – before getting into detailed discussions with any party about your business you should sign a non-disclosure agreement with them.  Without this it becomes much harder to protect any important information you disclose to that other party and prevent it being used in ways which disadvantage your business.  It's worth having a proof of concept, though, as it's practically very difficult to protect just an idea.
4.    Team building – if you're bringing others into the business to help, on what basis are they helping and what are they doing?  If you're employing them you have a different relationship than if they are contractors.  Be clear on this as it effects how you pay them, tax impacts and whether they have other entitlements.
5.    Own the creations – whether you have partners, employees, contractors or casual help developing your ideas into realities for your business, ownership of the intellectual property rights in those creations is key to your business being able to exploit the creations.  It's also the first thing potential investors and buyers look for.  Make sure that these rights are transferred to your business by having the creating party sign an agreement that these pass over
6.    Protect your rights – as you are doing (or having done) the work on business name, product development and deployment, supporting documents and promotional activity, plan how you can protect these through confidentiality, trademarks, copyrights and even patents so as not to waste your hard work
7.    Defend your domain – as you're getting the business running think about buying relevant domain names for now and the future. Do you need: country specific domains; alpha-numeric mistake domains; domains under all (relevant) TLD suffixes?  The more established you become the more difficult it is to obtain these from their registrants
8.    Your paper or mine? – when you have products or services ready to market, where possible, you'll want to offer these on your terms and in a way you're comfortable with. You won't always win this discussion, but having something to offer as the conditions of use for the product/service at least sets out what risk is acceptable to your business
9.    Wheel reinvention – your products or services may be based on a great new idea, but more than 95% of running your business has been done before by others.  Use the experience of your contacts to shortcut considerations, provide solutions and avoid pitfalls – as least as much as you can do!
10.    Money, money, money – even the best business ideas need to be funded.  Capital for some or all of kit, development, people, workspace (and even advisers!) is needed before and after your business starts making money.  Investment can come from many directions but consider what's best for your business in the long term as well as now – short term financial gain can be long term business pain.
Thank you Calum.
To find out more about Kemp Little LLP visit their website at www.kemplittle.com
Alternatively, to find out more about available office property in the Silicon Roundabout area contact Kushner at www.kushnerproperty.com