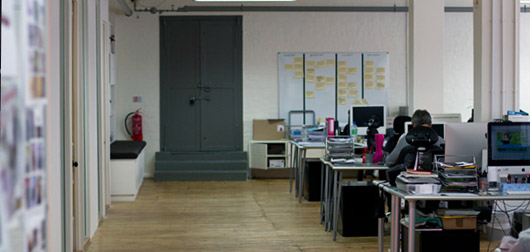 Zetland House, Scrutton Street is in the heart of 'Silicon Roundabout'. An old print works for The Bank of England, it now provides refurbished loft style open plan offices with original restored timber floorboards, good natural daylight and central courtyard. For founders Tony Andrews and Jamie White it has hopefully provided a point of differentiation from the competition based in Noho, Soho and Covent Garden and another successful relocation by Kushner!
With a developing client base including BAA, STA Travel and Olswang and an increasing staff roster we popped back to catch up with founder Tony Andrews and asked him how things were going and what the future held?
So, we had the autumn statement yesterday and budget cuts of £15bn per year after the next election and the Labour warning of a £158bn 'borrowing bombshell'. A few days earlier Campaign magazine ran a piece entitled 'Can media agencies say no? Or are they prepared to pitch for just about anything' by Alasdair Reid (25th November).
We wanted to ask, how as a founder you are able to guide the business through both economic turmoil and a market where as Alisdair Reid suggests, 'if you believe all you hear….clients have invited agencies to compete for accounts on almost ruinous terms…'
"When we were a start up in 2005, we took on both good and some less good business, and that terminology is relative and with the benefit of hindsight. We funded the company ourselves with no external financing, so had to bring income in immediately, that does affect how choosy you can be.
Since surviving the crash, we have gone from strength to strength and we have learnt that taking unprofitable business on can be worse than no business at all. The first thing we did is work out what our cost per hour was across the agency, including all the infrastructure costs. We also found that many people didn't really get the difference between top and bottom line, and in agency world there is always resistance to financials when its not explained properly. This focused the business and gave great discipline to making decisions about what to take on or not. We also made a conscious effort to really educate everyone and give confidence about the value of our work, the net result is that its more difficult for clients who don't value us to slip through the net. So the motto of this story is don't take absolutely anything on: except when armageddon strikes…"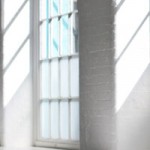 On a lighter note, how are you finding the new office environment and has it made a difference to the vibrancy of the business being based in the heart of the 'eco system' that is Silicon Roundabout?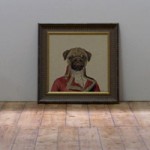 "Yes, fantastic move for us, we were lucky to get in early before the catch phrasing had really taking off. We do a lot of corporate work, so if we have a client who likes the suit we direct them in from Moorgate, if they fancy something a bit more edgy, then Old Street. That's how we roll."
Thank you Tony.
To find out more about Blackbridge Communications visit their website at www.blackbridge.co.uk
Alternatively, to find out more about available office property in the Silicon Roundabout area contact Kushner at www.kushnerproperty.com