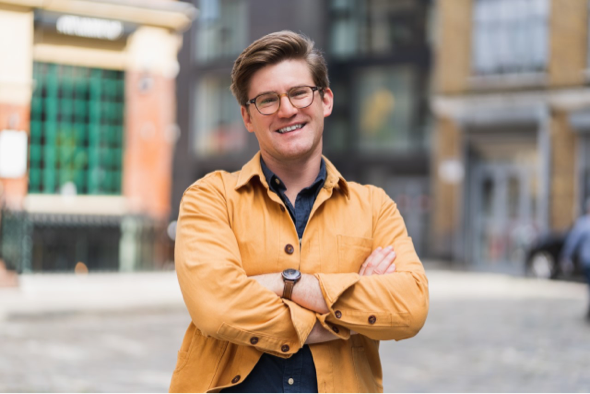 The hospitality sector has faced an endless stream of challenges since the beginning of the 2020s.
The Covid-19 pandemic hit the sector like a steam train. With numerous social distancing restrictions followed by a snails-pace return to 'normal life' from consumers, the route to post-pandemic recovery never ran smoothly. And, just as bars, restaurants and cafes appeared to be out of the woods, the cost-of-living crisis hit.
Indeed, skyrocketing inflation, staff shortages, and supply chain issues have all hit the hospitality sector. Now, restaurants, bars, and cafés across the UK must face further difficult decisions, including whether to raise prices in line with inflation, absorb costs to appear more attractive to potential customers, or even scale back on operations to remain afloat.
However, there is another potentially lucrative option, one that is already disrupting the hospitality sector…
A virtual solution
Virtual brands – a food brand which exists solely on third party delivery platforms (such as Deliveroo, Just Eat or Uber Eats) without the need for a physical store – have the potential to transform the performance of hospitality businesses.
The premise of a virtual brand is a simple one – a hospitality business, which has the capacity to take on more orders than it currently receives, takes on a new brand, completely independent from its own. In doing so, the businesses widen their scope to attract potential customers by adopting a new menu. However, the beauty of such brands, is that they do not require the business to take on any additional resources or to dramatically change their ingredient orders.
So, for example, a Tex-Mex takeaway would be well placed to take on a fried chicken virtual brand. The takeaway already has the key protein in stock, and aside from a few additional condiments or side-dish ingredients, only a few additional ingredients will need to be ordered. There will also be no need for additional staff – the virtual brand simply uses the idle resource of the original facility.
And this is where Peckwater Brands can step in to help venues capitalise on this option. As franchising experts, our team does everything it can to support them and to make the running of their operations as smooth and efficient as possible. Naturally, our team of well-trained franchising experts are sensitive to the different needs of different businesses – as well as the unique challenges they face – and to that end, Peckwater Brands handpicks brands that will best suit their circumstances.
And Peckwater Brands Partners are already reaping the rewards from this sector disruption.
The success of disruption
Peckwater Brands' partners have found that incorporating virtual brands into their operations leads to significant increases in the number of orders they receive, more varied and engaging menus, wider customer reach AND an increase in operational margins.
As a result, Peckwater's partners can earn an additional £12,000-£43,000 each month – this is a result that we're very proud of.
Peckwater Brands can help its partners achieve such results because each brand is developed by experienced brand strategists. They are created with chefs and operations in mind, so they can seamlessly fit into any kitchen. For example, Peckwater brands such as Flip the Bird and Seoul Chikin brands share 95% of their ingredients, the majority of which being easy to find, off-the-shelf ingredients that partners are likely to already have. This creates less waste and a more efficient supply chain.
Unfortunately, the hospitality sector has some challenging times ahead. Consequently, they need to think outside the box, and develop innovative solutions to survive. And disruptive solutions like virtual brands could be the answer. The numbers speak for themselves; and with the help of experts like Peckwater Brands, I remain hopeful that more and more hospitality businesses will be able to transform their performance in the months and years to come.