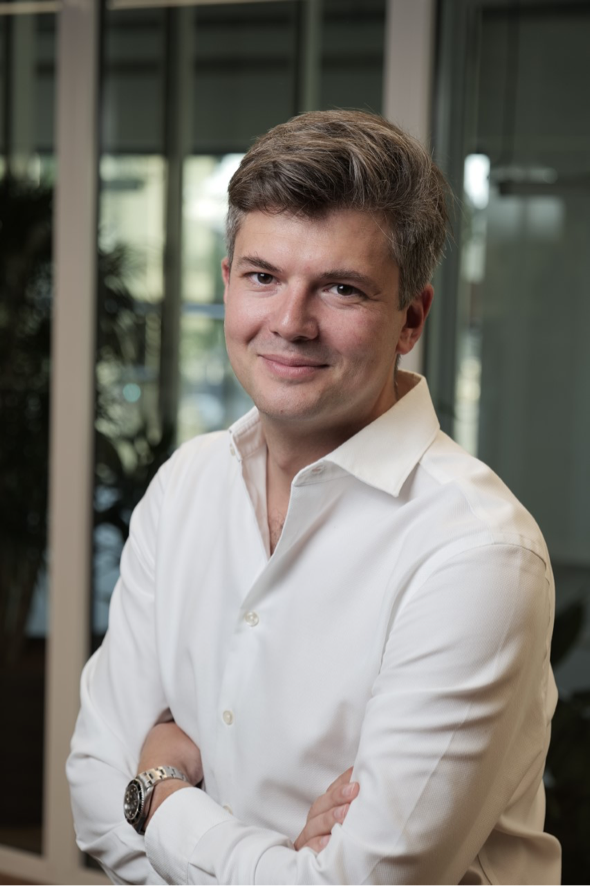 Forward-thinking retailers competing online understand that the most effective way to turn shoppers into customers is to deliver a great experience driven by content that entices, inspires, and converts. In retail, the most powerful content is visual. 
Compelling product visuals drive consumer interest by presenting products in a descriptive and personalized way. By providing more clarity on the product, buyers are less likely to return purchased items. 
The challenge for many retailers is that they are using nothing more than static photography on their sites, which fails to both fully inform and create a truly engaging visual experience. Traditional product photography has its uses, but for the vast majority of e-commerce, it is an outdated process that is far too expensive, inefficient, and time-consuming. 
Once the product shoot is complete, it's impossible to modify or update the image without reshooting. Photoshoots are also a logistical nightmare, requiring professional photographers, a team of on-site staff, post-production, and more. All this adds up to high costs to fulfill the growing and ever-evolving product-visual needs. 
Reimagining product visualization  
As sales channels evolve from physical to digital, the production process for product visuals must also make the leap.  
Embracing next-gen technologies like computer-generated imagery (CGI) and 3D visualization is imperative for retailers. With them, they can update, refresh, and adapt product images for infinitely personalized and dynamic customer experiences. They can create dynamic, photorealistic visuals in a few clicks—without even needing a camera. 
Next-level product visuals are also highly immersive, making it easier for shoppers to see products from different angles and often in real-life contexts. Indeed, shoppers can better visualize products in various situations and see how those products will fit into their lives. 
The path to success in the digital age depends on the ability to deploy radical, groundbreaking technology that can wow consumers and keep them coming back. You get that with CGI and 3D visualization because they create genuinely immersive e-commerce experiences. Retailers can also move much more quickly and keep pace with the ever-changing demands of shoppers by rapidly swapping out older product images and SKUs for new ones, ultimately giving them greater control over the end-to-end customer journey.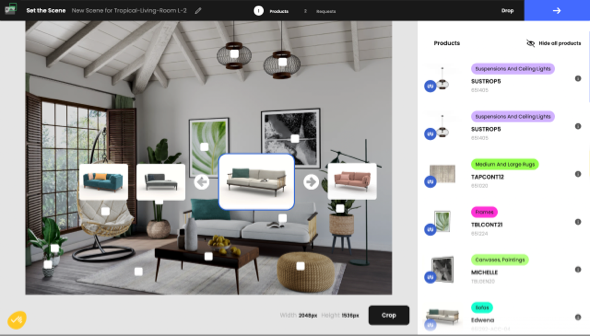 nfinite is changing the game for visualization and e-merchandising 
nfinite is redefining the e-merchandising space with a platform that enables high-quality visual content to be produced at scale—and the largest, most innovative online retailers are already taking note.  
nfinite's SaaS platform and CGI innovation give retailers and brands in beauty, CPG, and home & living markets immediate access to next-generation e-commerce and merchandising. The nfinite platform eliminates the physical, technical, complexity, scaling, and budgetary challenges typically linked to visual production. With advanced CGI technology, the nfinite platform allows retailers and brands to create, display, and manage unlimited product visuals. It has already proven to increase web traffic and cart conversation materially while decreasing digital production costs.  
The platform provides visual assets compatible with Web2 and Web3 applications. As marketing teams begin to explore the future potential of the Metaverse, ensuring their visual assets are compatible with the intense 3D visualization and search engine requirements will enable a smooth transition for retailers and brands.  
Bringing products to life 
We are entering the post-shoot era, in which the creation of high-quality product visuals no longer relies on costly, logistics-heavy, and carbon-intensive photoshoots. Instead, visual production is shifting to computer-generated 3D imagery that is more efficient, adaptable, and performs better online. 
This visual content revolution starts on a retailer's e-commerce site. But this transformation will impact every touchpoint across the shopper journey, including social media, advertising, email, print, and even in-store. 
Every retailer must reimagine their product visualization efforts to bring their inventory to life, delight every customer, and grow their business in the digital era.