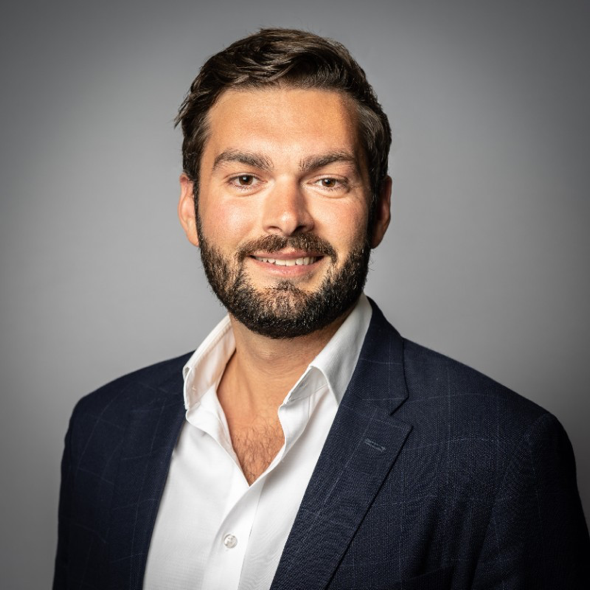 We certainly think so. There is a clear need and opportunity to improve the process for employment verification across the UK. The existing process is broken; it's painfully slow, non-standardised, lacks proper security measures, and doesn't always follow data sharing standards. This reality is echoed in what we're seeing around the world, from US disruptors attracting sizable funding, to UK Gov pushing for digitisation.
I initially came to London in 2015 to raise money for my first venture, Adepto, having felt that the ecosystem here was more mature than my Australian home. I arrived for Tech Week, which coincided with the Brexit referendum. It wasn't the most reassuring of times for a first time expat entrepreneur but we stuck with it. Despite the changes, we grew Adepto's HRTech platform until it was acquired by Degreed in 2019. After supporting Degreed's continued success as the SVP of Strategic Initiatives, the time was right to find a new problem to solve.
And the problem was certainly there. Even though 20% of any UK company's workforce will have employment checks done each year, the existing process remains manual. First, after an employee consents for the check to take place, a verifier contacts an employer to request a copy of the desired data (showing someone's employment or income). There is no market standardised way in which the employee's consent is obtained; it could in the form of an email, phone call, or something else. This highlights data protection as one of the main issues in the existing process. Once the transfer of information from employer to verifier begins, the next few issues begin to surface; speed, security, and visibility. Verifications often take weeks to complete, if at all, and a lack of visibility leads to a slieu of chasers with haphazard security measures from employers.

Pre-employment verifications have been thrust into the spotlight recently, with a talent shortage driven by 200,000 EU-nationals leaving the UK when the effects of Brexit and the Pandemic struck the British economy. Geopolitics aside, the past two years have changed our ways of working so much that 24% of UK workers plan to switch jobs in the next 3-6 months. The tide is also turning on a more centralised level, with the UK Home Office announcing that from this month, digital technologies can be used for Identity Verification and Right to Work checks, all needed for pre-employment. In general, both the public and private sector have never been more proactive in making cloud-based data accessible via secure APIs.
Enter Konfir. We're unifying disparate data sources into a streamlined workflow, which does what used to take days, in minutes. We kicked off by partnering with some of the UK's largest background screening providers. By connecting with Payroll and Financial data sets, we instantly return data relevant to an individual's income and employment. That data is then securely surfaced to users on our platform. Our focus for now is solving the pre-employment use case, although the network we're building by doing so will present many other opportunities.
To fund this growth we called on our old friends at Triple Point Ventures, who were a key factor in Adepto's success. Our £1.6m pre-seed round was also supported by a long list of UK tech angels, including Michael Pennnington, co-founder of Gumtree, Duncan Tatton-Brown who has sat on the board's of Zoopla, Trainline and Loveholidays, along with executives from Stripe. We'll use this funding to develop our engineering, product and go-to market capabilities, as well as continue to grow strategic partnerships across Europe.
We're confident that this is indeed the year that employment verification moves to the digital forefront. While venture capital pours into the space across the pond, our local opportunity is clear. The UK's economy and employment practices are becoming more integrated, transparent, and secure. We've built a great team here at Konfir and have loved collaborating with the industry to make life better for everyone.