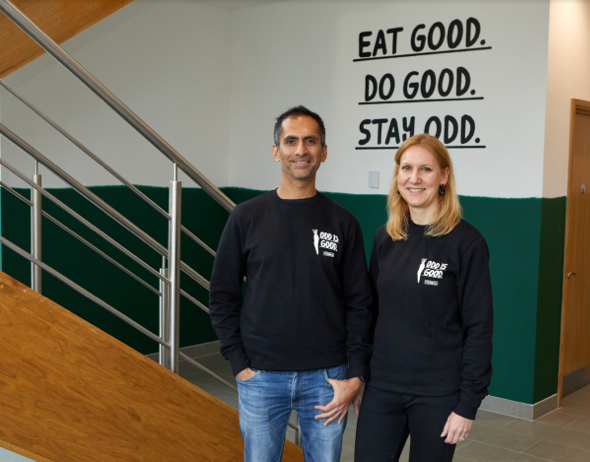 I left my old job on a whim!
Well, not really on a whim but pretty close – I left after serving a month's notice with no clear plan on what to do next other than wanting to work on something with purpose.
I had had enough working in a very alpha investment bank culture and at some point, it led to a must-change-status quo moment.
I joined Escape the City's startup incubator to learn how to start and grow a business. My partner Emilie wanted to start something on her own too and she joined Founder institute's startup incubator.

Around the same time, we had been on a holiday to Portugal and visited one of the local street markets. We came across some imperfect and delicious tomatoes which piqued our interest in the lack of availability of ugly produce in local UK supermarkets.
We learnt about the problem of food waste on farms. We also learnt that with the risk of produce going to waste there was also the risk of all the natural resources that went into growing the produce (land, water) going to waste.
The impact of wasting food has a negative impact on the planet in terms of increased CO2E. Over 30% of all food produced globally goes to waste. 25% of the worlds freshwater supply is used to grow food that is never eaten and if food waste were a country, it would be the third-largest contributor to greenhouse gases after the US and China.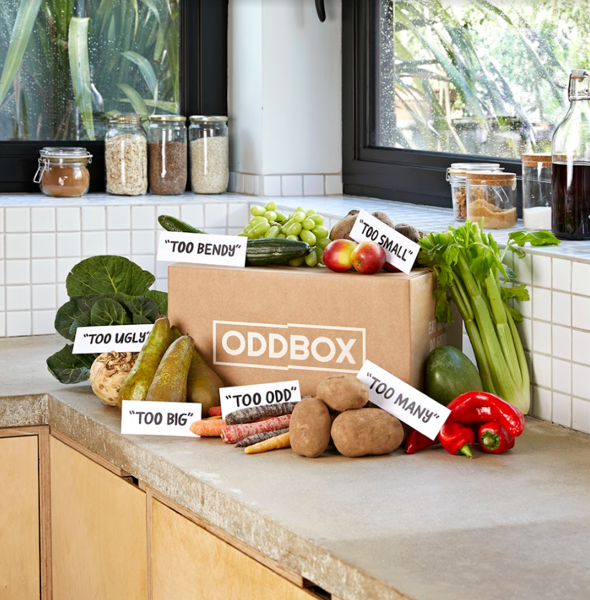 The idea of collecting the produce directly from growers and delivering it directly to customers resonated with us not only because it was scalable but also presented us with an opportunity to change customer behaviour and mindset if we could use Oddbox as a medium to educate them about food waste.
For the first two years, we decided to bootstrap the business and along with a couple more employees, we started visiting farms across the country to collect the produce, packing and storing the boxes in a church local to us and delivering the boxes in our car .
Once we had grown to around 1,000 customers, we decided to raise our seed investment from angel investors. We pitched at several events and secured our first angels through Clearlyso – an impact angel network. We decided to increase our investment via Equity Crowdfunding as it presented an opportunity to have our customers join our journey as investors. Finding investors interested in sustainability and financial returns was hard in the early days but we raised £0.5m.
Our second instituitional investor round with Mercia asset management was hard but not as hard as our seed round as we had a lot more traction. We raised £3m to help us scale our business from London to the rest of the UK.
During the first 3 weeks of lockdown, we were seeing 10 times the historical average. We had to take the website down to ensure our supply chain was fit for purpose. We had not expected it but we grew our revenues by 500% in 2020.
This growth meant that several investors approached us and we chose one who matched our values closely. We were looking for someone who was interested in not only financial returns but also building a long term sustainable impactful business. We closed our third round of £16m investment with Burda Principal investments.
The thing I am most proud about is building a fantastic 90 member team of mission-aligned people who work so hard and keep us true to our mission. We've saved over 25,000 tonnes of fresh product from going to waste which is equivalent to how much food 50,000 people would eat in a year. This also equates to over 25,000 tonnes of Co2E saved. That's enough energy to power 5,888 houses for a year!
Not everything has been easy but whenever things were tough in the early days, I would tell myself that the alternative would be to go back to my job in the city and that kept me motivated to make Oddbox a success!