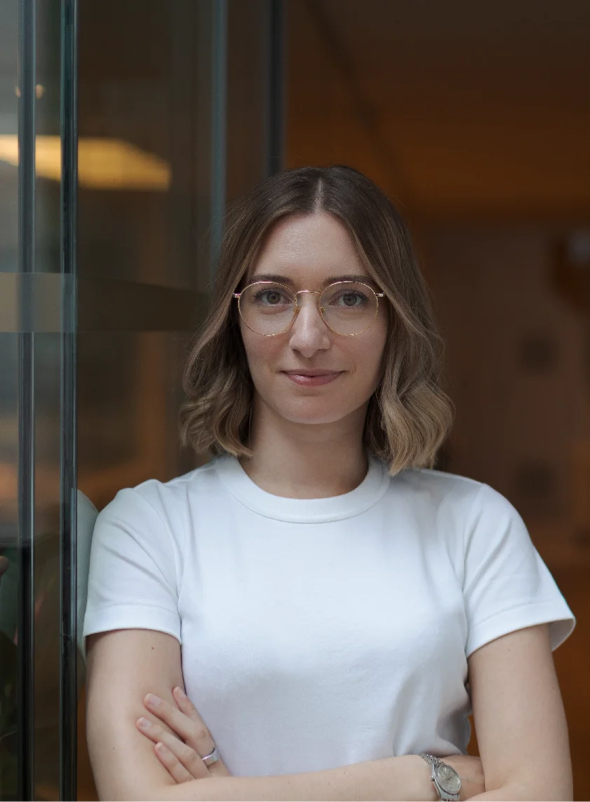 What were you biggest learnings at Jefferies?
Jefferies was a great learning experience for me. Whether you agree with the banking culture or not (most people don't), you tend to understand your true self a little bit better when it's 3am and you're sleep deprived trying to push through a 200-pages presentation, or a 50-tabs financial model. But my biggest learning from those 3 years was understanding that I wanted to be much more involved in the company's growth stories, and not just watching them from the outside. I understood I wanted to be part of their journey much earlier on, and have as much positive impact as I could on the trajectory of the company.
What inspired you to become a VC and was there a 'lightbulb' moment?
There was never a specific lightbulb moment, but a combination of interactions and events I had over the course of 2017. During my last year of banking I also started doing micro angel investment tickets and forming my own mini investment theses, having a lot of fun in the process. It was also refreshing to see how many VCs were happy to respond to my cold inbounds on LinkedIn and open up about their experiences in the venture capital industry.
Revenue from the Femtech market is expected to reach $1.1bn by 2024 (Frost & Sullivan). Whilst market potential is significant why do you think companies in this sector represent such a minor portion of the global tech market?
While many investors have realised the potential of this market and there are great male VCs who I know and have heavily invested in the space, I do believe unconscious biases are still at play and lack of funding at the company level is a consequence of lack of representation at the investor one. I still hear people calling femtech a niche despite it addresses roughly half of the world population, so I am convinced that the more female investors there are, the more we'll see a bigger % of funding going to this market.
Do you see a timeline before Construction tech hits the mainstream in terms of investment?
In a way I think it already hit the mainstream. There are at least 7-8 funds I can count who invest exclusively in construction tech (or a mix of property and construction tech) and the whole sector reached new highs in 2020 in terms of M&A and VC investments. The sector is more complicated than others because of very low margins of the main stakeholders, so it requires a more thoughtful process when investing and this might have slowed down funding pace in the past, but I do believe the market holds incredible potential.
As an investor are you happy to watch for a Founder focus upon growth as against profitability?
Definitely. If you have a disruptive idea that can change huge markets for good, as investor I'm happy to fuel your growth at the expenses of profitability (and most times, of margins too) if that will help you take on markets faster. Most disruptive ideas have a limited time horizon in order to develop barriers to entry for the competition, and if you don't expand fast enough into your market more copycats will quickly emerge. What we want to see at Talis is a plan to achieve positive unit economics at scale.