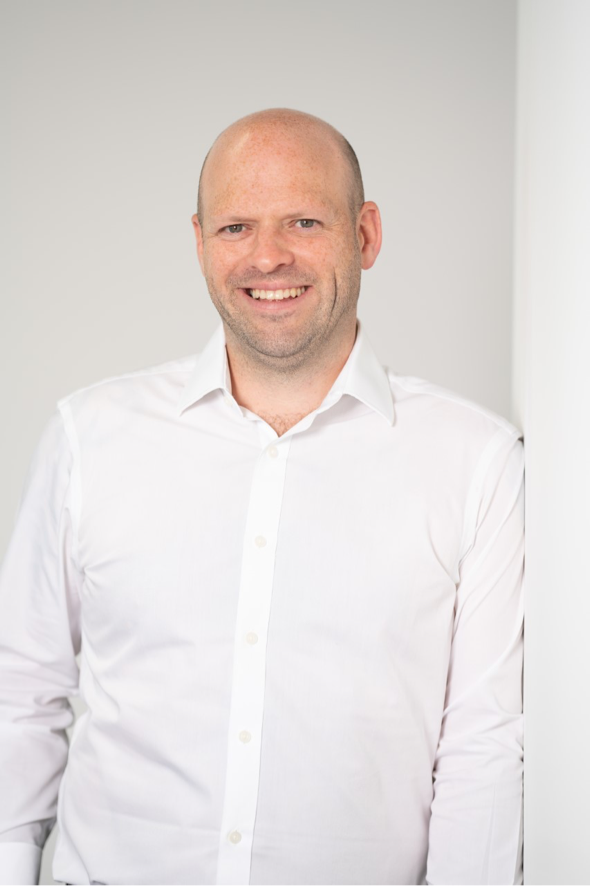 The UK's population of over 60s is set to increase by 3.1m over the next decade – an increase of 19% to 20 million individuals. All with their own sense of purpose, needs and wants. According to ONS estimates, the over 60s also account for 49% of the total household wealth in Great Britain, a whopping £7.2 trillion2.

Whilst the over 60s might feel like a niche play to some, a market of that size is home to a very diverse set of individuals with a wide range of circumstances and requirements. For starters, it's likely that someone in their early 60s has a very different daily routine to someone in their late 80s. Indeed the whole idea of a niche play that makes up nearly 25% of the entire UK population – suddenly doesn't feel very niche….
Most of the UK's life expectancy improvements from the early half of the 20th century came from improvements to infant health – through vaccinations etc. By the latter half of the 20th century, gains were now coming from health improvements in the adult population. As we enter a new stage of innovative health technology in the 21st century, there is a surge in companies looking at the aging process through a new lens – that of a disease that can be cured – and it's not unreasonable to believe that life expectancy will continue to grow substantially in the decades ahead.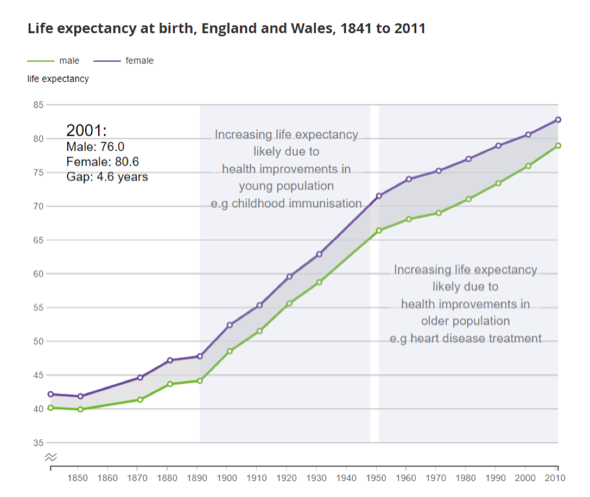 Source: ONS Decennial Life Tables
Yet increasing life expectancy is nothing without a good quality of life. Quite tragically there is a sobering 19 years gap in UK healthy life expectancy – defined by the ONS as 'Good' general health – between those born in the least and most deprived areas in England. It is clear that health tech also has a huge role to play in closing this gap for those less fortunate, as well as in advancing the limits of human aging.
Outside of health tech opportunities, a healthier, wealthier, growing consumer base of older individuals presents a golden opportunity for entrepreneurs to tap into the unmet, and often ignored needs of the more mature consumer. Rising state pension ages are leading to a reshaping of work and retirement across the globe with the idea of retiring 'cold turkey' at 60 being both unaffordable and undesirable for many. This in turn has led to a surge in mid-life entrepreneurship with nearly 1 in 2 of all self employed workers now over the age of 50.
We launched Rest Less in early 2019, based off the simple reflection that when my father died, he had been retired for longer than he had been in the workplace. The more research we did, the more it became clear that rising life expectancy was sweeping out old traditions, expectations and stereotypes and that a new era – the longevity economy – was ushering in.
Our 50s and 60s are a time of great transition – in work and career, in our finances as we transition from accumulation to decumulation in both pensions and property, and also in our relationships – with our children, our parents and our partners. Rest Less was built to help people navigate the joys and complexities of these transitions in what can be an exciting but daunting time of life.
What these transitions look like will be different for all of us, but to anyone who is watching the longevity space, it is clear that a quiet, but seismic societal change is upon us. A change so great that traditional economic models are breaking – which in turn is forcing us to think fundamentally differently about age and aging and to find new, innovative ways of doing things – from the future of work, to fintech solutions, to heath tech.
Today, most venture funding remains directed at meeting the needs of millennials or increasingly gen z, yet we have a growing population of brand loyal over 60s with unmet needs being ignored. Any sector with lower than average competition, growing demographics and strong unmet needs feels ripe for market disruption and it won't be long before the market wakes up to this silver lined opportunity.