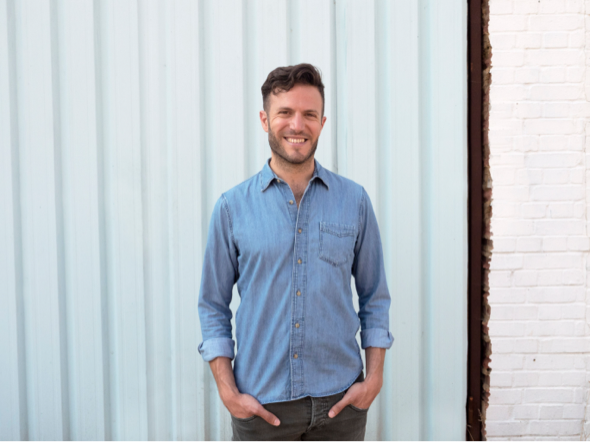 Every entrepreneur is hardwired to think we can innovate our way out of anything, let's make this better, faster, or of course, more delicious… The climate crisis is, without a doubt, this generation of founders' biggest opportunity to innovate. Across every industry, there is a unique, pressing and massive need to build a more sustainable future, and at the same time develop these new solutions into building high scale ventures with purpose.
What I discovered 5-6 years ago, was that beyond the obvious environmental problems we already knew mattered (you know, the usual in fossil fuels, transportation and plastics) was our food and agriculture system – and the use of animals at the heart. When it comes to food, we can start simply with what we put on our plate. Every day more people are waking up to the idea that eating more plants, and less meat, can make a positive difference to our planet, our lives, bodies and health.
Plant-based food is no longer a vegan-only market – more and more people are dabbling, in fact, over 55% of European adults are now plant curious people, actively reducing the amount of meat, fish and dairy they eat every week. So that's a growing majority of plant curious food consumers already spending over £100bn on prepared food globally and increasing 20% per year. In fact, three-quarters of our subscribers don't label themselves as 'vegan' at all.

The appetite for plant-based diets
A few years ago, if you dropped into any supermarket, the only vegan dinner you'd come out with was a bag of carrots and a pot of hummus. Our founding insight at allplants was that if exciting plant-based dishes make it into more people's lives, we will make a massive difference to our planet, together; so, we've made it our obsession to make this happen faster with flavour. Whether it's our chia pots or smoothies for breakfast, bowls or pizzas at lunch, or even a treat pot for dessert, our mouthwatering chef-made food makes eating more plants a supremely positive choice. A fiesta not a fast.
We've come a long way from what started as a supper club at my home kitchen! Our brilliant team of chefs now make the magic happen every day at our kitchen in London (also Europe's largest plant-based kitchen), and we then deliver from our kitchen to yours daily. And growing 200% every year since launching means we're cooking for a lot of homes across the UK, in fact if we were a restaurant it would be rather busy, as every evening there's one customer sitting down to enjoy allplants for dinner every second.
Scaling-up impact fast
We decided from day one that allplants would be a business with purpose, so becoming a B Corp was a really important step for us as a venture – to encode our allplants mission into the DNA and legal responsibilities of the business, ensuring we remain focused on our purpose to create a better future for people and planet. This impacts every decision we make.
For example, our kitchen is powered by renewable energy and we are constantly finding creative ways to make use of wonky or offcut vegetables and reduce waste across our cooking and plating. Meanwhile in our supply chain, we offset all the carbon on our deliveries, never use air-freighted produce, and provide a programme for the return and reuse of every delivery parcel we send.
We've worked hard to ensure that our investors share our long-term view on where we want to take the world, and this means aligning our missionary impact with every allplants dish enjoyed. Our vision to inspire the planet to eat more plants weaves a positive impact into our growth, and luckily our venture partners (including Felix Capital and Octopus Ventures) all buy into just how impactful our success will be for people and planet by design.
The thing that I find most exciting on a day-to-day basis is being part of such an amazing mission-driven team, and it's the personal growth you see from everyone around you that is super motivating. So many in our team are charting whole new career paths and unlocking amazing new personal potential. Quite simply, we wouldn't have guessed what we're doing was possible a year back and that's all down to everyone striving as a team.
The true reality of building any startup venture is that it's hard, it's really hard, everyday, so perhaps my biggest learning to share is that finding a problem and vision that's big enough, exciting enough, and importantly has the potential to solve something that people and planet needs yesterday – that's what'll give you the deep energy and purpose to run through walls daily. If you are lucky enough to work out how to add a fantastic team of energetic, growth-minded and mission-driven people, that's when the magic happens, and you'll have a shot at going longer, further and bigger than your ambitious founder vision can even imagine today.