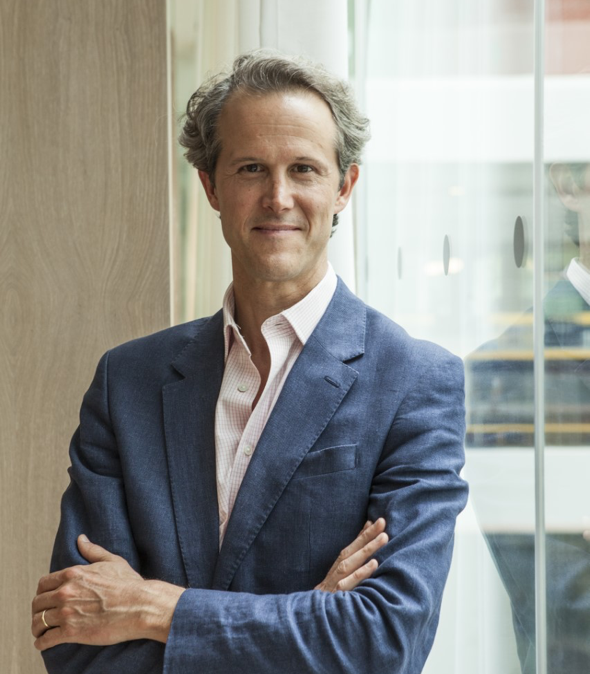 Our goal at Beacon is simple: we want to become the global leader in logistics and supply chain finance by making trade simpler, more transparent and more reliable for businesses.
My interest in the logistics industry was first piqued when I was at Uber and, after a long period of research, I began to see an interesting corner of opportunity. The freight forwarding industry is worth $1trn globally but many traditional logistics providers offer an outdated, poor-quality service to their customers. Compounding this, these same customers also suffer from a 'cash crunch' as they are obliged to pay their suppliers for goods months before they get paid by their own customers. We believe that solving both problems on the same platform will be transformational.

Technology
The reality is that the traditional freight forwarder model remains surprisingly analogue, using systems and processes that are slow and inefficient, with opaque pricing and limited use of technology. However, shippers are seeking technology-led products and services that will meet their needs more effectively, enhance their experience and cut their costs.
Freight forwarders' biggest expense is typically their cost-to-serve, but technology creates a lot of efficiencies in this area, eradicating duplication of effort and human error. By automating as many administrative tasks as possible, we can keep our cost-to-serve lower, which means that we can reinvest in other areas, namely customer service, so our time is spent on exception handling – which is what freight forwarding is really about.
The best tech-enabled service companies use technology to improve their own operations, as well as those of their customers, and that is exactly what we are doing. We believe that a superior customer experience comes from superior internal technology and so we invest heavily in the automation of the operational side of freight forwarding, which is a very complex web of workflows, and focus less on flashy customer-facing dashboards.
Data and insight
We have built our platform to be highly data-centric as we believe that having more insight into our customers' businesses and supply chains is absolutely key, both to our success and theirs. We need to understand what is being manufactured and when it will be ready: often, the domino chain breaks when the freight forwarder hasn't been able to communicate with the manufacturer. We want to have full visibility of the goods' entire lifecycle so that we can predict our customers' needs and have things teed up before they even ask.
We know that, in an ideal world, our customers would rather not have to deal with the supply chain side of things so they can focus on what they are good at, so we are working towards being able to push questions to them rather than wait for orders.
Supply chain finance
We believe that the combination of logistics and trade finance is a very powerful force and we have approached our business through this lens from day one. Cash flow is, without a doubt, one of the biggest challenges faced by importers today. Suppliers often demand payment before goods are shipped and, with months-long shipment times, importers need flexible finance to meet their working capital needs.
Ultimately, it's our ambition to not only manage and optimise the movement of containers but to finance the goods in the containers too. It's a simple concept but an exciting one: if we can achieve it, we will have a very meaningful business and a valuable platform.
The opportunity
Our investors see the same opportunity we do: there is an enormous addressable market, which is currently very fragmented, as well as huge scope for improvement and digitisation.
We may be relatively small now but we are growing extremely quickly. We believe we can be comparable in size to the incumbents and operate on the same global scale. We are in a strong position as we know what we need to do, we have a very clear plan, and we have the right people in place to make sure we execute this successfully. We are currently growing at a rate of 3x per quarter and have only been operational for 18 months: watch this space.