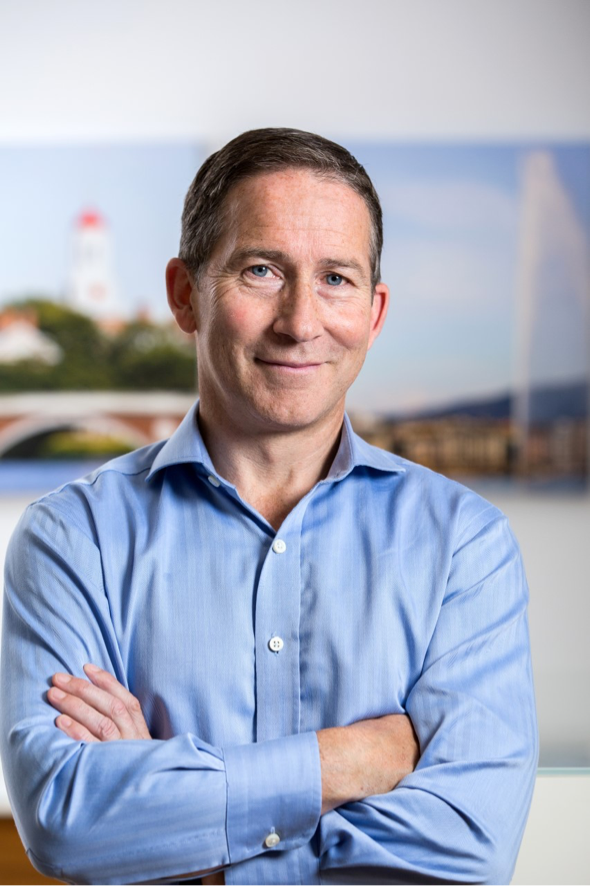 What inspired you to become a VC and was there a particular 'lightbulb' moment?
Four years after graduating university, I had the good fortune to be part of an entrepreneurial venture called Cambridge Technology Partners. We were renowned for delivering complex information systems projects in a rapid time-frame and at a fixed price. I joined the predecessor company called CTG in 1989 and in 1991 CTP spun off with VC backing. The new CEO, Jim Sims, took me under his wing and had me focus on business development initiatives for CTP. He even entrusted me with writing important elements of our IPO prospectus in 1993. CTP which traded as CATP on the NASADAQ performed well and as the company grew across the US and in Europe, the market value of the business increased dramatically. With the blessing and support of the company, I stepped out in 1993 to attend Harvard Business School and returned to the company in 1995. I led several acquisitions for CTP that further accelerated growth in the business. In 1999, having expanded from one office in Cambridge, MA, to 56 offices globally, and with 4,000 employees and over $600M revenue and a $5B market value, I realized that the first ten years of my career had been a home-run. In terms of experience building, especially related to organizational scaling and people and team development, I could not have had a better career launch or set up to step into venture capital. Having launched a small corporate venture fund in 1997 within CTP which went on to return 10X, I became somewhat fixated on the VC industry and transitioned from being an entrepreneur and operator to being an investor. That transition started with the formation of RSA Ventures on behalf of RSA Security in 2001 and continued with my move to Highland Capital Partners in 2003. I think it was more of a slow discovery of the potential of the VC model than one particular "lightbulb" moment.
Having just closed a fourth fund and raising $850m, what trends do you see as being accelerated due to Covid that may have altered your investment strategy?
Highland Europe's strategy can be summed up in three words – Europe, Tech and Growth. Tech for us generally means Enterprise SaaS businesses and Consumer-facing internet related companies. The companies in which we invest typically have at least €5M revenue, often more than €10M, and all have prolific growth rates. Broadly speaking, we don't anticipate any change in our strategy. But we have experienced first-hand the impact of COVID across the more than forty companies in our portfolio. Ten-year trends have been compressed into one year. During the pandemic-induced lockdown, the overall importance of software, data, analytics and the internet has grown dramatically. We will continue to scour the European landscape for software that is mission-critical to its enterprise users and underpinned by a clear value proposition. On the consumer side, we will continue to focus on eCommerce models particularly own-brand DTC focused companies. Market-place models will continue to emerge, and we will back the most compelling of them. In summary, our goal is to win 7-8 of the most compelling European investment opportunities in any given year. It can take several years to know if you have succeeded in that endeavor but so far, so good with respect to the portfolios of Funds I, II, and III. We will maintain the same rigour in constructing the Fund IV portfolio.

What were the most valuable lessons drawn from your time as a Director of Wooga, Photobox and GlassesDirect?
I have served on over twenty boards in my career so it is difficult to ascribe lessons to one or the other. I am not absolutely certain about many things in life or in business, but I am convinced of the importance of a positive approach to founder coaching, board discussion, and board management. I have observed too much bad behavior in the boardroom over the past two decades and I don't tolerate it any longer. The only thing that we know for certain when we back a group of founders is that there will be bumps along the road. We try to make certain that we are dealing with a coachable and open-minded founder team and that the board that we are stepping into is collaborative and positive towards the team even when things are not going to plan. Our collective experience has demonstrated the benefits of this approach, and besides, it's more fun and more rewarding for all involved. A second lesson learned concerns the unmatched power and dynamism of a founder-led team. There is something special in the DNA of founder-led teams, an energy and commitment that is difficult to measure. For this reason, we like to back founder-led teams and support that team with recruitment and organizational scaling as the business grows from €10M to €100M and beyond. Last but not least, we have a fundamental bias towards companies that have sensible business models and by that we mean sensible unit economics leading to capital efficiency and therefore a highly scalable business model. If these ingredients are in place, we have the right foundations on which to help founders scale and build considerable value.
Mental Health focussed startups continue to perform well and this week Calm raised a further $75m. Do you see 2021 as a breakout year for businesses such as Meditopia?
Over the past years we have seen an increased number of health and fitness-focused businesses thrive. This past year has accelerated some trends that we were already observing. Within our own portfolio, Zwift has certainly benefited this year as people endeavor to maintain or advance their fitness levels during lock-down. Huel also benefited from both concerns about food shortages and an awareness of healthier diets and good nutrition. Meditopia is focused on the mental health market and is particularly focused on non-English speaking countries. Its success has highlighted the growing importance of mental wellness to people around the world. Perhaps now more than ever, due to fear of COVID, lack of socialization and the disruption of normal family and friendship circles, we all realize that we need to take time to look after our minds, as much as we do our bodies. So yes, 2020 and 2021 are breakout years for such companies.
'Bob Iger….recently told friends that once mighty channels such as Disney owned ABC were "over", and that Disney's future was streaming and theme parks' (FT 07.12.20), Having led the $30m Series B Round for Bitmovin, how critical as we move into 2021 will be the delivery of high quality, fast delivery video to consumers regardless of device and what was it about Christopher and Stefan that made them stand out?
The investment theme «everything over IP" has been topical for well over a decade and is of particular relevance to the world of media. The changing nature of devices and consumers' increased appetite to consume content on the go poses significant challenges to traditional broadcast TV companies. Once again, this trend was well underway prior to COVID. All broadcasters and content owners are looking for ways to maximize the value of the content asset they have built over decades and the importance of streaming as a monetization strategy is obvious. Even at home in front of a large-format TV screen, we tend to consume more streamed content than broadcast content. Other than live sport and some evening news, not much else is consumed via broadcast TV. Bitmovin, led by Stefan and Christopher, has a full-stack solution that powers the world's largest OTT online video providers with video developer tools, built by industry experts. Bitmovin's Encoder, Player and Analytics products, redefine the viewer experience – for instance they can deliver fully immersive sound and vision for the viewer – while drastically lowering streaming costs for content owners. Stefan and Christopher are the kind of open-minded, ambitious, focused founders with whom we enjoy working. It is a pleasure to be part of their scaling journey.