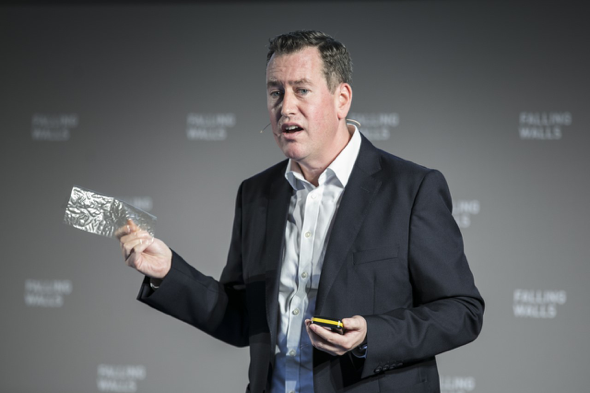 "We should boycott the restaurant" said my eight year-old Goddaughter. We were sitting in a burger joint, musing over the container of plastic straws on our table. Instead of thinking about the food, she was thinking about the environment.
This was not a conversation I would have had aged eight. Our attitudes towards sustainability have changed dramatically in recent years, and the startup community needs to take note. In 10 years' time, my Goddaughter will be a consumer. Some 10 years after that she could be Head of Procurement at Unilever. Startups must future-proof themselves by catering for this generation, and those that come after. And that means hardwiring sustainability into their DNA.

Gone are the days of ethical and sustainable business being the domain of household names. Investors are actively seeking businesses that are set to make a positive impact 20 years down the line. This is part of a wider trend that has skyrocketed in 2020. Sustainable funds saw record inflows in the first quarter. And the coronavirus crisis led to more than a quarter of professional investors placing more importance on ESG considerations.
This is not just a reaction to a crisis either. Some 90 percent of bankers believe sustainable investments will increase in importance for private investors over the next five years. With the environment set to remain a global priority for years to come, the appetite for sustainable business is here to stay.
Accreditations like B Corp are becoming more important than ever for startups to consider. In September, Xampla became the UK's first university spin-out to be accredited as a B Corp. From the very beginning we have committed to having a positive impact on society and the environment, whilst seeking investment to scale the business.
Investors have not only been interested in the potential for our technology to replace single-use plastic, but also the broader point that we will be accountable for balancing profit for purpose for the lifetime of the business. Investors from across the spectrum recognise that businesses of the future position themselves in this way.
Beyond investment, startups need to put sustainability first to put themselves on the front foot of the inevitable fast-paced regulatory changes we can expect in the coming years. The environment is at the top of the global legislative agenda. There's a clear understanding that we cannot continue as we are, nor will we ever be able to return to this point.
There's no excuse for new businesses to think in the short-term. We know what the problems are and we know governments' hands will be forced sooner or later. The best businesses do not wait to react to regulation, they anticipate it from the start.
Sustainable business practices are no longer a nice-to-have. The world needs to change and startups have a golden opportunity to pioneer it. This isn't just about investment or creating a scaleable business, it's about being part of a movement that rejects business for business's sake and puts people and planet first.
Sitting with my Goddaughter planning our boycott on the basis of plastic straws, it hit home just how important it is for startups to think in the long-term. Consumers of the future want businesses that give them a future – it's high time we hardwire sustainability into business from the start. Let's go.
Simon Hombersley is CEO of Xampla, the creators of the world's first plant protein material for commercial use set to replace single-use plastics.