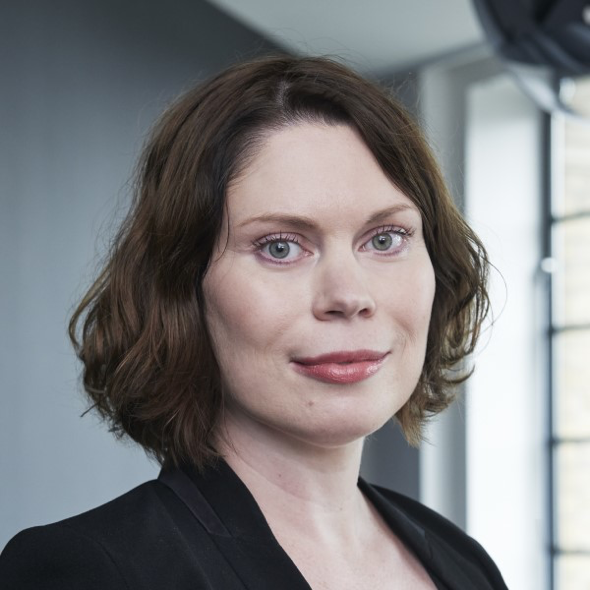 I've had a few genuinely transformational moments in my career; I'd love to say that they were all born out of positivity, inspiration and amazing mentorship. Alas, they weren't, but they were critical all the same.
When I started on the whole work thing, aged 22, I made a pact with myself that I would never work in a job or an industry where I couldn't be myself – where I couldn't talk about the things I did at the weekend and the things that mattered to me. Or where I had to wear a suit every day. I felt that this was a sacrifice worth earning less for (compared to my management consultant or barrister friends on 3x the salary but who could never reveal what they'd been up to at the weekends to their fellow grads). Hence my career in advertising. But most importantly, I believed that being successful could be compatible with integrity and self-accountability.

Fast forward a few years, I realised that being aligned with and believing in the vision and values of your founders/ owners is the only way you can achieve that. It's the deciding factor in success. I spent far too long in a company, surrounded by brilliant, like-minded people believing we could transform it, only to realise that the powers above simply didn't want it to be transformed. So, we never could. They wanted short term profit not a sustainable, exciting, ever-changing business. I left. Fast forward to now, at VaynerMedia, where I work for a founder/ CEO whose actions are based on a vision I'm hugely excited by which chimes with my beliefs and values. That makes it a hell of a lot easier to deliver on.
I've spent a lot of time working out how we make everyone in our agency understand, live, and build a business that not only delivers but super-charges that vision in our market. How you do it is as important as what you do. We talk a lot about 'culture' but I think osmosis is the key. Osmosis is how I learned to adapt from being a deputy CEO at a big London ad agency to being marketing director at a scrappy, underdog, political campaign (and the only marketing person in an intense environment of lifelong, political strategists and campaigners). It's the way in advertising, we get to understand audiences, brands and culture. Osmosis is the way I can help VaynerMedia deliver on the vision of our founder and CEO.
When you work for a truly disruptive company, with a founder who has a truly distinct vision, style and product, it means you can't just hire good people and be done – you have to hire great people and get them to learn, live, feel, intuitively understand what it is we do, why and how. And if you can do that, then there's a very good chance that becomes a transformational moment in someone else's career, which makes me very happy.
Sarah Baumann
Managing Director | VaynerMedia London
– – – – –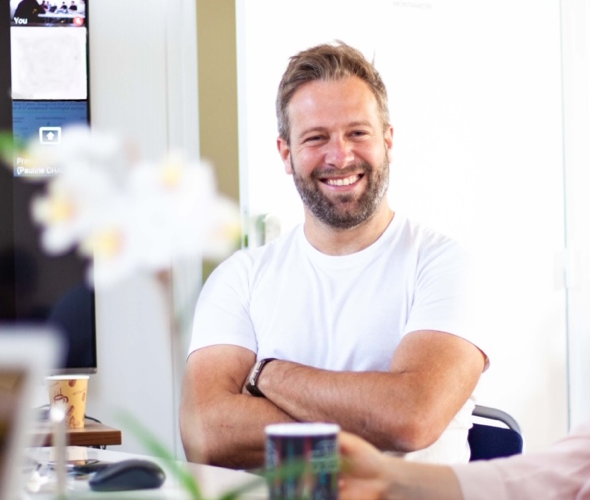 As a founder, I'm passionate about the power of entrepreneurship and how technological progress can change and improve the way people live their lives on a wider scale.
One of the companies I cofounded is a financial rating platform for West African SMES. SMEs are the largest providers of employment in Africa. Our goal was to help them to attract and work with established international companies thereby contributing to economic development and stability in the region. Our SME-rating platform allowed international corporates such as Total, Lafarge or the Central Bank of West African States (BCEAO) to source local service providers, check their credentials in an easy and reliable manner and establish mutually beneficial partnerships.

Our initial plan was to launch in Mali, which was at that time one of the most stable countries in the region, so as to test our product and get established in a smaller market before going on to attack the Nigerian market which is by far the largest in the region. When war broke out unexpectedly in Mali, it was a real human disaster and came as a big shock for us to have to abandon our beta test approach earlier than expected. The war forced us to revise our plans, uproot our company quickly and bite the bullet (no pun intended) by launching in Nigeria ahead of plan. After the initial disturbance, things went better than expected and our company made rapid progress in the Nigerian market. So what really felt like a dramatic change of plan at the time turned out to be a tremendous business acceleration factor for us!
From this experience, I learnt three very valuable lessons that have stood me in good stead when co-founding Breega and advising the founders we back along their journey:
Always expect the unexpected
Always have a plan B (and when possible C)
Be bold. Beta-testing is of the essence – no doubt – but don't wait too long before attacking your major market. If your product potentially has a good market fit, you never expose yourself to big opportunities soon enough.
Ben Marrel
Co-Founder & Managing Partner | Breega