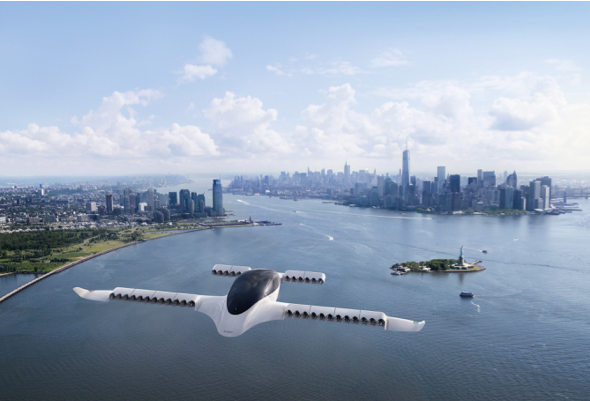 I was an aeronautical engineering student, sitting in my dorm room in Glasgow watching YouTube videos of the V-22 Osprey, a military tilt-rotor aircraft, when the idea first came to me.
An all-electric aircraft that could take-off and land vertically, with the potential to revolutionize the way we travel.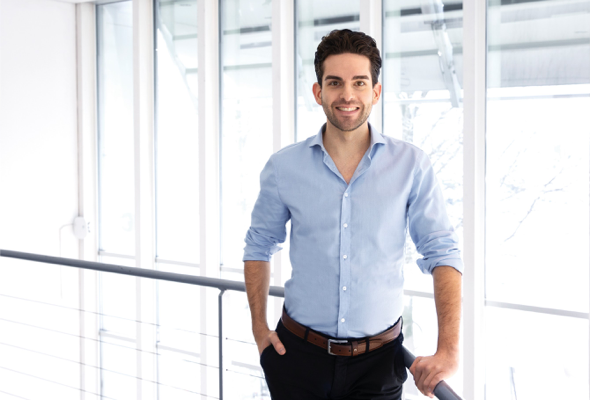 In a world where the population is set to rise to 9.6bn by 2050, we face a raft of challenges that need addressing in a new way. One of those challenges will be human mobility: how do we continue to move around efficiently (and cleanly) in an increasingly congested world?
Of course, there are the existing modes of transport, like road and rail, which will continue to grow, and there will be new options too, like Hyperloop. But each of these have drawbacks that are addressed by the technology we're developing at Lilium.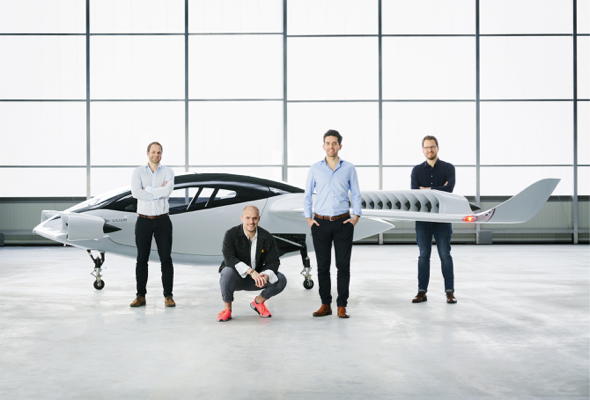 The International Energy Agency predict that a further 25m kilometers of roads will need to be built by 2050 – that's enough to go around the world 600 times. But with only 0.7% of cars sold in 2018 being fully electric, this isn't necessarily the answer we're looking for.
Similarly, rail provides a mass transit alternative, but is hugely costly on the public purse, with large schemes typically costing around 150m EUR per mile of track. Both of these, as well as schemes like Hyperloop, require us to fund a remarkable amount of infrastructure to allow for travel between two points.
The beauty of flying is that we don't need infrastructure anywhere, except for our take-off and landing zones, meaning we can save the public purse and the environment.
With this vision in mind, we set out, in 2015, to create a team that could explore this technology. I brought together a team of co-founders and together we've grown the business from the four of us, to the 350 people who work at our HQ in Munich today. We've also attracted more than $150m in funding along the way from world-class investors such as Tencent, Atomico, Freigeist, Obvious Ventures and LGT.

What our team and our investors share is a common vision of what a world that embraces this form of travel could look like.
Imagine traveling from JFK Airport to downtown Manhattan in just 6 minutes, for $70 – the same price as a ride-sharing taxi today. Or imagine how your life might change if you would be able to travel 300km in just one hour, without emitting any emissions. You could live further from your place of work, you could travel further for the weekends, or perhaps visit friends you don't usually get to see. We call this expanding your Radius of Life.
But if you extrapolate the potential for each individual and apply it on a societal scale, what you achieve is high-speed connections for communities that have never had it before. The potential to redistribute how and where we live. The opportunity to reduce congestion and alleviate the challenges we face from a growing population. And, of course, it's a zero-emissions solution too.
We believe the Lilium Jet has the potential to revolutionize the way we travel and to do it in a safe, clean and affordable way. We plan to be operational in several cities or regions around the world by 2025 and we can't wait to see you up in the skies!
Photo's courtesy of Lilium