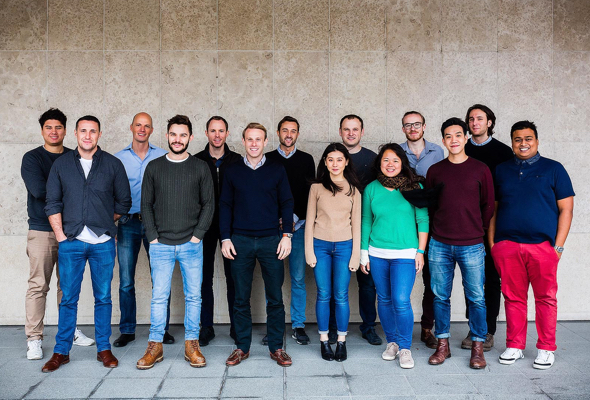 The idea of GuestReady started in Taiwan in 2016 when I was renting out a room in my flat on Airbnb. I quickly learned how difficult and time-consuming hosting was, especially since I was often away for work.

At the time, there were no interim property management solutions that would help hosts like me manage my Airbnb. Having worked as a consultant for many years advising large travel and hospitality firms, and working at the time as country managing director at a food delivery service, I started digging more into how software could reduce valuable time spent listing a property on booking platforms, managing check-ins and check-outs of guests, cleaning and maintaining a property all while upholding hotel-quality services for hosts and guests alike. I wanted to create a company that would unlock the full potential of real estate through innovative solutions worldwide.
Today, GuestReady is a globally leading short-term rental management company with over 2,000 properties in 14 cities across Europe and Asia. In the last year, we experienced rapid growth, expanding our services to Dubai, Lisbon, Porto, and Kuala Lumpur and just closed our Series A funding round with USD 6M. It's an exciting time for GuestReady, with ambitious growth plans and new service offerings in the pipeline.
Alexander Limpert
Co-Founder & CEO of GuestReady
– – – – –
"The growth of every business is increasingly reliant on nimble-fingered uses of marketing, personalization, data collection, analytics and related software systems. And that growth is especially informed and driven by a broad range of methods to extract value from the vast volumes of data these systems collect.
Systems and data expertise are the lifeblood of successful enterprises. Without this expertise, companies will fail faster than you can say "Blockbuster".

But organisations today simply can't keep up with the pace of software systems features, integration options, custom configuration functions and outright power.
For example, look at how quickly new services are added to the Google Cloud and Amazon Cloud computing services platforms. Take Google's AI and machine learning products, just one of a growing collection of groups of solutions.
Now, imagine the same speed of product development across the marketing, commerce, analytics and related software ecosystems. On average, a company will deploy 15-20 of these systems, and that number is growing.
Upstarts or mature, these technology vendors' tools are bursting at the seams with custom deployment, configuration and integration choices, and heaps of power.
So, how do business leaders maximise value from enterprise marketing, commerce, customer experience and analytics software software systems when the skills and bandwidth internally just aren't there?
Professional services providers (i.e. agencies and consultancies, or solopreneur consultants) are a common way to go. But these routes can also be fraught with complexity, glacial execution (if any), deep information asymmetry, not to mention hefty costs (especially when things go wrong!).
Enter the MeasureMatch professional services marketplace platform.
Since September 2016, me and my team have crafted MeasureMatch to be a user friendly, high quality and end-to-end professional services marketplace platform for business leaders everywhere to get important systems and data work done from anywhere and fast.
We are conditioned to expect food, films and cars on-demand.
Professional services are now similarly accessible, personalised and on-demand.
Between 2017 and 2018, according to a Mavenlink / Research Now study "65% of executives stated that their organisation had to turn down work in the last 12 months, as they lacked the necessary resources and skills to deliver that work".
Outsourcing could be the answer, but a third of executives can't find good service partners. And professional services firms are struggling to meet clients' demands for faster delivery, more accountability, plus "more value and higher quality of work".
The World Economic Forum, together with Accenture, characterised as inevitable the transformative disruption of all professional services categories, with Technology and Media consulting at the high end of coming change. MeasureMatch is leading this change.
It is now extremely easy and fast to find, book, pay & rate independent consultants, consultancies, agencies and systems integrators to accelerate marketing, commerce, customer experience and related analytics capabilities.
MeasureMatch's vision is to empower every organisation globally to execute with unbelievable agility.
The skills, the talent and the services are out there.
James Sandoval
Founder & CEO of MeasureMatch
– – – – –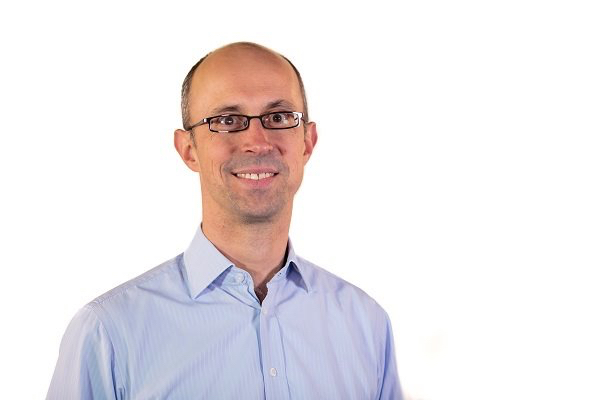 Five years ago, I founded Origami, on the belief that energy systems were going through a global transformation. We were starting to move away from large dirty centralised generation and towards cleaner distributed generation – which is great, but this puts stresses and strains on the electricity system. Historically we would simply do what we have always done – build more and more infrastructure. I knew there was a better way. I didn't have a solution, but what I did was place a committed bet on a global megatrend – energy industry transformation powered by smart technology.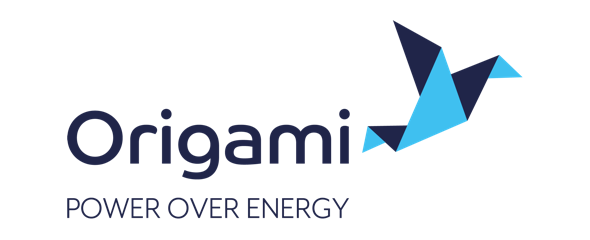 The first gigantic wave of transformation in the energy sector was well underway, this was the asset revolution driven by renewables. It wasn't a leadership inspiration I had back then, but it was a committed bet that a second important transformation based more on technology and new markets emerging, was going to be if not as big, potentially bigger.
The new energy transition was never going to be a smooth path. In the UK much of the renewable energy is intermittent in nature, meaning we need energy flexibility – to turn assets up/down or on/off – to help balance the electricity system. At the same time as deploying new intermittent renewables, large thermal flexible generation is being closed or mothballed. A flexible system is more complex and changeable, driving the need for intelligent technology to make efficient use of energy assets and to ensure the electricity system is balanced and we make the best use of the infrastructure we have.
We started developing the Origami platform to link physical energy assets with markets. Through the platform we enable users to stay at the forefront of value generation in energy markets – we invest so that our customers benefit. We also allow our customers to build cool, new applications to meet their own needs and develop their own IP.
As we shift towards sustainable energy and our heat and transport systems become increasingly electrified, we need to make best use of our energy infrastructure to ensure the lights stay on and facilitate a drive towards decarbonisation. Technology is going to play an increasingly critical role.
We use the data we capture, in combination with advanced analytics and machine learning to help customers make better decisions in complex and changing conditions and execute those decisions in real-time. We are not an energy market actor, instead we enable market actors, by providing a technology platform for them to gain value from fast evolving energy markets.
By doing this, we are enabling more renewable energy onto the electricity system at the most efficient cost. Renewable energy growth will happen faster if it is integrated efficiently. Our technology enables a lower cost, more secure, reliable and greener electricity system for all, in GB and globally.
Peter Bance
CEO, Origami Energy