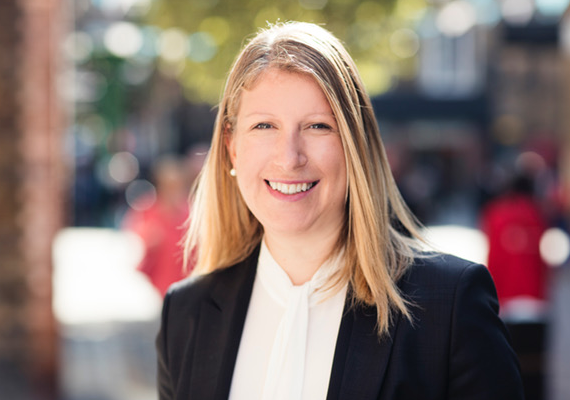 How does influencing a business from the inside (Birchbox) differ from the outside (Beringea)?
The experience of building a successful ecommerce business has been critical to my success as an investor – not only did it bring a lot of functional understanding of what it takes to be an entrepreneur, it also brought a lot of emotional understanding of the trials and tribulations of leading a company.

My empathy as an investor is therefore vital to working effectively alongside founders – I may not have to endure the day-to-day challenges of shaping a business from the inside, but I certainly hope to provide the patience and support that entrepreneurs need from their investors.
As an investor, you have less influence over the daily execution but you have a more objective view of the business and can see the wood from the trees and therefore can provide strategic guidance that is very helpful to entrepreneurs who are deep in the details of the business.
It will never be the same experience building from the outside as on the inside, but I try to break down the barriers and solve problems side-by-side with them.
Incubators, Accelerators, Co-working spaces are filled with would be entrepreneurs. How does a VC cut through the hype?
We have a clear view of what we are looking for: exceptional founders, fast growth and capital efficient business models. We also have a very diverse team with different backgrounds from software engineering, building retail brands, consulting, banking and operations.
This diversity of backgrounds, sector experience, staying true to our strategy and learnings from the past enables us to make good investment decisions fast. We also invest at a later stage – Series A and Series B – so we keep in touch with entrepreneurs in the meantime to see how they performed compared to their expectations.
What are the challenges for today's entrepreneurs?

The founders that we work with consistently rank recruiting and retaining the right talent as the greatest challenge facing the future success of their business.
For technically-focused software and artificial intelligence companies, this challenge is even more acute – the pool of suitable talent is small and the competition to recruit is intense and costly.
We aim to help our entrepreneurs by identifying gaps early and introducing them to our network. For example, we will soon be hosting a roundtable of Chief Technology Officers from our portfolio to discuss these challenges and how to overcome them and deliver the successful growth of technology teams.
Could an extended Brexit transition period change Beringea's approach to investment?

We clearly pay attention to the political and economic climate when we are considering an investment, but we would not expect Brexit to have any notable effect on our approach to investing. We will continue to provide patient capital and support to create lasting success for entrepreneurial companies.
How do you futureproof a VC firm in a rapidly changing tech environment?
Beringea has been successfully investing for decades and as a team we bring a wealth of experience of the ups and downs of building businesses. This experience has taught us that there are booms and there are busts – we seek to consider only the fundamental aspects of business that do not change. This means that we avoid the hype and focus relentlessly on companies that have the potential to become long-term success stories and can weather the storms.
The operational backgrounds in our team – whether my experience in ecommerce or my colleague Eyal's previous career as a software engineer or Karen McCormick's experience in building retail brands – also ensure that we can navigate the shifting landscapes of evolving markets and technologies.