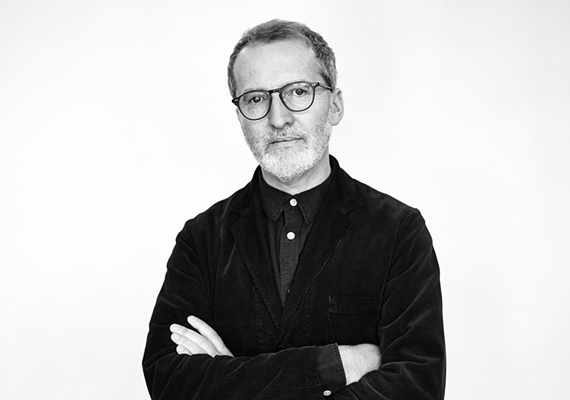 There is no magic formula, but there is a need for us, as architects, to take a systematic approach to workplace design and organise our thinking in a way that successfully negotiates the sometimes conflicting relationship between an organisation, its people and the buildings they inhabit.
Rather than falling back on a tried-and-tested formula, I think it's crucial to understand that as technological, social and economic forces change and shape the world we live in, our relationship with spaces and how we interact with the built environment must also change. This is most apparent in our cities where globalising forces are reshaping city centres into hubs that cater for an increasingly interrelated range of activities and dynamics.

New work patterns are emerging, along with a nomadic creative class and a burgeoning culture economy, resulting in the need for new space models that blend living, learning, working and leisure. 
This considered, we need to be open minded and think about designing for an uncertain or unknowable future. It is clear that we are witnessing a rapid shift from industrial nations to digital societies and this is changing the nature and culture of business.
So what we really need, instead of magic formulas, is a set of guiding principles to help us navigate these discontinuous times;
Spaces should enable company vision, support organisational behaviour and manage perception
Architecture is not just about carving out volumes of space. It should be about 'framing and elevating experiences'. At Jump Studios, we start by defining what kind of workplace experience is required, informed by what the users need to do, think and feel. Only then can we design the spaces, processes, furniture or technology that eventually inform the workplace. 
Spaces must embody a brand and its values, not just reflect them
The world's most successful companies (or brands) are defined by a guiding purpose or mission in life. Google's, for example, is to 'organise the world's information and make it useful'. Nike aims to 'liberate the inner athlete in everyone'. Both companies embody these values in the way they go about designing and organising their working environments. It's all about what they do (not just what they say) leading to a motivated, mission-directed workforce.
Spaces should allow for a multiplicity of work settings to encourage concentration, collaboration, contemplation and community
Forget about the old argument of open-plan versus cellular workspace. These days companies should be looking to create a rich and diverse confluence of work settings that enable employees to choose how they work and where they work best – leading to a more effective and engaged workforce. 
Spaces must be high-performance, dynamic and changeable 
Think of the workplace as a piece of technology. Literally. The building's fabric is the hardware because it doesn't change over time. A building's management system is the software that sits in the background.  Everything else is an app or an interface that can be upgraded, altered, moved or removed to suit the dynamic nature of a modern business. Work settings, furniture and amenities can be designed as a series of adaptable elements to enable 'plug and play'.
Design from first principles
When thinking about a new workplace design, particularly if it is part of a major culture change, you have to go back to first principles. Don't seek a formula or formats. What might be described as the rules of workspace design are usually merely conventions, and conventional solutions increasingly don't work. If you start by looking at what other people are doing with their offices you just end up with a slighter nicer version of other people's offices. Start not with the workspace itself, but the nature of work, its organising principles, cultures and what these mean for the company and its people. 
Take a human-centred approach 
'Business to business', 'business to consumer', 'business to employee'… Increasingly, these are dead distinctions. At Jump Studios, we believe workplace design should be human centered. That means putting the end user at the heart of every design decision and reasoning out from there. So 'business to user' is the only distinction we really recognise.  The office as a service concept has become particularly fashionable with the rise of co-working spaces and can be hugely influential in the corporate sphere; we like to think about a shift from 'facilities management' to 'community management' and where value-added services (enabled by technology) can facilitate anything from the reservation of meeting spaces to ordering food. 
 Ultimately, we need to 'design out' the friction present in many workplaces and that means creating human-centered environments that strike the right balance in terms of wellbeing, emotion, attitude and mood.