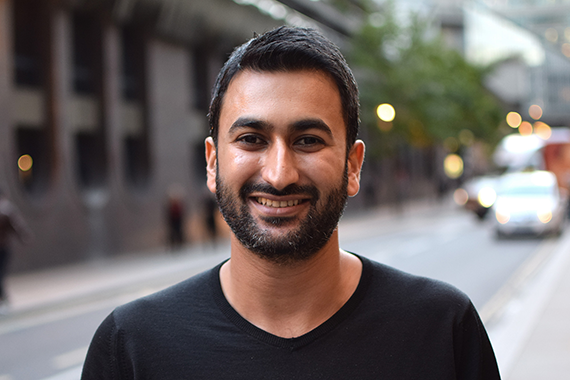 Commentators have talked about the death of the high street for several years now, and indeed the market continues to change as customers change their shopping habits with the continued rise of online. Whilst as the high street as we know it, stuffed with large chain retailers, ancient technology and products you can find anywhere, is suffering, this in turn is creating an opportunity for a new wave of independent boutiques and retail spaces. With more independent shops opening than closing in 2016[1], the large chain retailers are no longer providing the shopping experience customers are after. With online retail here to stay, the future of retail is changing to encompass the best of the online and offline worlds, focusing on consumer experience more than ever before.
Whilst online is seen as the major threat for traditional retail, it still only amounts to around 15% of UK retail sales[2]. Considering that Amazon has been here for 22 years, something interesting is happening. Some categories have been dominated by online sales, such as electronics and books but others are seeing a different future – one where new technology is causing online and offline experiences to converge, where bricks and mortar is still crucial. These categories are about discovery; products such as homewares and fashion, where you don't know exactly what you want until you see it, and the "touch and feel" interaction still wins. In these categories, online penetration is as low as 10%, but more than 50% of all sales take place offline, but are influenced by online[3].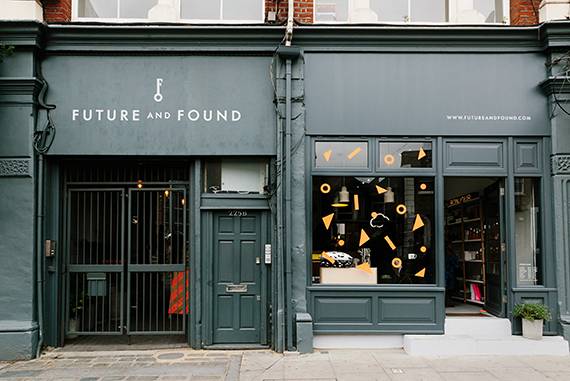 People are exposed to products via Instagram, Facebook, online media, Google and e-commerce websites, influencing their decision to visit a bricks and mortar shop itself. Equally, we are seeing 'showrooming', where consumers like the freedom of being able to go into a shop and try on an outfit, or experience a product, before then later deciding to buy it online. Customers are already inadvertently merging the worlds of online and offline, and those who survive and thrive on the high street will be those who accept and prepare for this future.
The future winners of the high street will be those can seamlessly blend online an unparalleled bricks and mortar shopping experience. We are already seeing the rise of multipurpose and experiential retail spaces. Offline shops are becoming spaces where the purchase becomes incidental. Some larger retailers are ahead of the curve, for example, Apple stores are less like traditional shops and more interactive showrooms and support centres. They have created an offline space that primarily supports their brand and provides an experience unable to be recreated online. Interestingly, however, it is the UK's independent shops and boutiques that have been at the forefront of this movement to create a retail environment that is more than just a shop.

At Trouva, we work with a number of boutiques in our community who are creating a space that is experience-led. AIDA in Shoreditch is a great example of this, their space encompassing their mission to encourage discovery, inspiration and community. They are a multi-concept store, home to a handpicked collection of fashion and lifestyle products, a coffee shop and an event space. By creating an environment for customers to engage with each other in a community space, alongside shopping their products, they've created a curated experience that online cannot match. Another example is Bearsteps in Shrewsbury, a welcoming space for different ages which offers high quality and design-led products alongside coffee and a place to catch up with friends, in a 15th century Tudor building.
We're enabling these beautiful, curated offline experiences to have seamless online experiences also. Trouva, as well as being a one-stop online marketplace for boutiques, gives these bricks and mortar shops the technology to manage their stock and deliver in real-time, allowing customers to purchase items for instant click and collect and 1-hour delivery – one of our boutique's holds the record for delivering in 22 minutes – as well as worldwide shipping.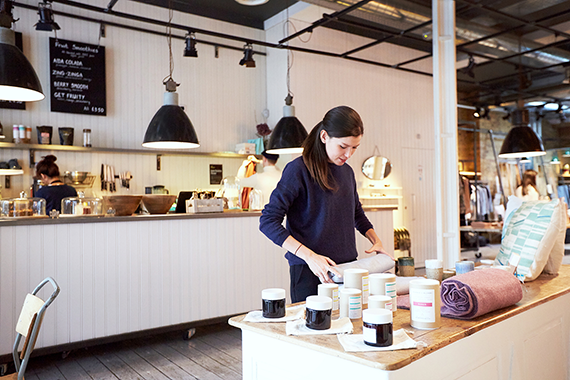 The coming years will see a huge rationalisation of retail space as the large chains pull away from secondary locations, and shops who are selling the same products that can be found on Amazon, with no discernible experience or expertise, retrench and disappear. But we founded Trouva because we believe the best offline shopping experiences will always have a place on the high street, providing they embrace online and technology, rather than fight against it. Independents and others with discovery-led experiences and unique products will be the ones who step up and not only survive the future of retail, but will thrive within it.
[1] https://bira.co.uk/growth-independent-high-street-stores-drives-return-black-independent-retailers-across-gb/
[2] https://www.ons.gov.uk/businessindustryandtrade/retailindustry/bulletins/retailsales/jan2017
[3] http://blog.intelligentreach.com/research-online-purchase-offline…does-this-change-how-we-think-about-ecommerce