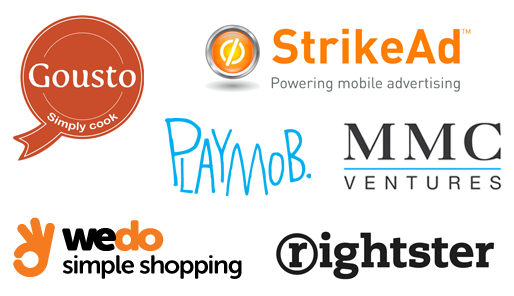 Brian Bell in 'The Wired World in 2014' says "Younger consumers…have proven more comfortable with sharing toys, cars,movies and dresses, and are impatient with inefficient models of consumerism….instead of  purchasing physical media that may ultimately end up in a landfill,consumers can pay a subscription to Spotify and get instant access to a digital  music collection millions of songs strong…..ownership will become something more special and significant,itself a change that will provide fascinating opportunities for business.."
We asked 6 leading entrepreneurs if they agreed?
Rory Stirling
Partner at MMC Ventures
www.mmcventures.com
Two of the trends we have invested in at MMC (SaaS and Collaborative Consumption), although quite different in their applications, are about the way we access assets and are by definition fundamentally different in their approach to ownership. They are also both quite clearly being driven by the way we use technology. The effects on society are clear when looking at examples from daily life: music (Spotify, iTunes), movies (Netflix, Mubi, Lovefilm), digital storage (Dropbox, Evernote), physical storage (Big Yellow, Surguard). It didn't take me long to come up with these examples because all I had to do was look down a list of my monthly direct debits. Other examples are not necessarily paid for by a monthly subscription but it is clear that nothing comes for free and we pay for them by providing access to our personal data over time.
As consumers we don't tend to want things, or indeed pay for them, unless they provide a better user proposition (a better product and/or a better price). All of the examples above use technology to provide me with a better user proposition. I'm not claiming to know whether technology is the cause or effect of a change in attitude towards ownership but it is surely the key enabler.
Ownership as a concept is not redundant, far from it, but I don't believe people will continue owning or accumulating assets just for the sake of ownership in itself. It is no longer a rite of passage. Younger generations will increasingly only buy things when it makes economic sense to do so. In the situations when the benefits of owning clearly outweigh the alternatives on offer.
Subscription models have always been prevalent in media – paying for your cable or satellite sports subscription, or to receive your favourite magazine. The transformation digital has brought means, no matter how niche content is, it can find a global audience. Subscriptions empower these global viewers to go direct to creators for the content they want, to access whenever and however they want. The challenge for creators is building the back-end that will support their new direct relationship with fans or viewers, most recently we have signed to support the Australian Football League to build their own subscription service for a global niche of fans outside of Australia/New Zealand.
Alex Rahaman
CEO at StrikeAd
www.strikead.com
Sat here in NYC from my native London, I can see a huge generational rise in on-demand consumerism. The Mall is dead and consumers want the exact size and style delivered to their door. I would argue that we are becoming even more ownership based with this trend, albeit with a fantastic opportunity to resell unwanted owned items. Digital ownership is different – digital is anyone's.
I agree with Brian's statement. I want to add to it that I also believe that we are moving towards a 'less is more' culture. Which could be for a number of reasons. Supposedly the maximum number of possessions we should hold on to, in order to keep keep our minds de-cluttered and less bogged down, is 100. Blake Mycoskie, Founder of TOMs, lives by this mantra also. I believe with the amount we move around more also has a huge impact on us holding onto and carrying less. A subscription model allows us to 'try before you buy' and only keep hold of the really special possessions which we want to own.
Gareth Knight
MD at WeDo
www.wedo.co.uk
I'm pragmatic about this, and think that in the always-on, novelty driven world of today it feels like ownership is going to be tied to physical permanence and time rather than (true) value. For example, something you wear with pride has a higher value than 30 mins of comedy which is perhaps disposable, so the opportunity is to take older business models which are novelty driven and turn them into subscription businesses which can scale fast.
James Carter
Co Founder at Gousto
www.gousto.co.uk
Most subscription businesses are for consumables (e.g. food, contact lenses, makeup, arguably music as well), where ownership is fleeting in any case. The success of subscription businesses, as for Gousto with food, is in making people's lives easier and providing a better experience than people would otherwise achieve. People will always consider the net overall benefits of any service/product – ownership is not something that people strive for in itself. Technology and improving infrastructure are opening new possibilities for subscription / shared ownership all the time. The better efficiency and experience of subscription businesses is obvious to most people, so as long as a way can be found to gain trust and get past any ick factor of sharing, subscription businesses will become increasingly prevalent. The end of ownership? Probably not, but certainly the demise.
Thank you to Rory, Tabitha, Alex, Jude, Gareth and James.
To find out more about available office property in the Silicon Roundabout area contact Kushner here.