Startupbootcamp Amsterdam hits London January 8th. Patrick de Zeeuw, Co-Founder of Startupbootcamp Global & Amsterdam, explains what makes this acceleration program unique and why you should apply!
Startupbootcamp Pitch Day comes to London on January 8th! – We pitch to you, you pitch to us! Your chance to get to know Startupbootcamp Amsterdam and some of its alumnus teams. But one question remains: How is Startupbootcamp unique from other programs and why should I – as a startup – apply?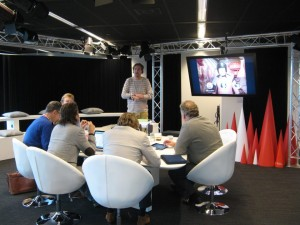 Startupbootcamp is beyond funding or money; it stands for the people, who are involved within the program. The opportunity to literally be among top entrepreneurs, mentors and investors, which will help you to understand, grow and accelerate your business (have a peak at our mentor list). And more than that: We further invest in our mentor team to provide you with an even better nurturing ground for your startup. Therefore mentor classes and regular exchange sessions with an "Alumni Director" after the program are for us the rule rather than the exception. This program is all about learning fast and scaling fast – or as one of our alumnus said it: "What I have done here in 3 months, I normally wouldn't have done in 2 years!". Extra commitment – We expect this from you as well as from all the people, who are going to support and work with you during your time in Amsterdam!
With Startupbootcamp '12 three months back and the upcoming class ahead we could show some proof points already. To give you an idea: 80% of our alumni startups from Amsterdam got funded within or right after the program, and many of them are being internationally (European & US – wide) recognized. Such as Poikos as winner of the IBM Smart Camp Europe and winner of the Pioneers Festival in Vienna or Viewsy with also a great result at IBM Smart Camp Europe. You can see this and some further examples here.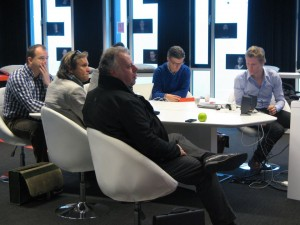 I can tell you all the stories, why I think Startupbootcamp is a great program, but I think you should experience this yourself. So take the chance and approach us (via philipp@startupbootcamp.org) or meet our alumnus directly at the Pitch Day and ask for some real life experiences. At the Pitch Days you will also have the great opportunity to get to know a few of our mentors and the way we are going to work with you. So go ahead and apply now – via http://ow.ly/fywyR for the actual program and pitch or write an e-mail to philipp@startupbootcamp.org for simply subscribing for the pitch – for January 8th and get to know our program and experience the difference.
Thank you to Patrick. To find out more about Startupbootcamp visit their website at startupbootcamp.org.
Alternatively, to find out more about available office property in the Silicon Roundabout area contact Kushner here.