Chris Morton's decision to colonise the fashion world as an innovator, whilst timely, represented a shift in career path for the former VC of Balderton Capital.
Launched in 2010 this success, having secured funding from DFJ Esprit and Accel, is growing rapidly with a confidence based upon the premise that fashion should be approached from a consumers perpective. It has to be relevant and engaging.
A social curation platform at heart, Lyst allows users to discover designers and fashion products in 'real time' and through a personalised experience, whilst focussed on generating sales.
As London Fashion Week ended only last week (18th September) we thought it would be a good time to get Chris's thoughts on fashion in the new digital world…
The Economist this week (22nd September) runs a piece 'Burberry goes digital'.
It says 'Ms Ahrendts (Burberry's CEO since 2006) is undaunted. Far from being too hi-tech, she argues the industry has to keep pace with a generation of shoppers who download images of coveted items rather than tearing pictures out of a magazine. "I've seen what has happened to brands like Kodak that did not keep up with digital change… That's a lesson to avoid"'.
As Lyst looks to bring inventories to consumers in real time, launching tools like 'Runway Tracking' whilst bringing fashion products and designers to consumers through social curation, do you see many brands going the Kodak route irrespective of their attempts to embrace the digital age?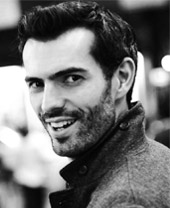 "Over the past decade, fashion brands have generally been slow to embrace the digital age, but for the most part this is changing quickly. Today, the vast majority of brands are now selling their own products directly on their own ecommerce sites – there are notable exceptions, including Chanel, Celine, Givenchy – but their number is shrinking. Indeed for many brands, their online store is more profitable than even their flagship brick-and-mortar stores.
For the laggards, their reticence in digital adoption is not as immediately ominous as it was for the record labels or high street travel agents – fashion brands are ultimately the producers of physical goods that cannot yet be consumed in a purely digital format or through digital channels, unlike mp3s and plane tickets. (I say 'yet' because the advent of '3D printable' clothes and accessories would revolutionise the industry, however this is not on the immediate horizon). That said, it's clear that as consumers purchase increasing amounts of fashion online, the brands that are late to the game are already suffering.
And ecommerce is only one touchpoint of the new digital age – digital marketing has also blossomed as brands seek to connect with consumers in more relevant channels like Facebook, Twitter and Lyst. Brands that have invested strategically in digital marketing appear to be reaping the rewards, at the expense of the laggards.
Fortunately for many fashion brands, it's easier for them to embrace the digitisation of their industry than it was for Kodak. Providers like YOOX offer end-to-end ecommerce solutions, webshops can be built cheaply and effectively using 'off-the-shelf' solutions like Magento and Shopify, and sites like Lyst already help generate millions of dollars in sales for the brands it partners with.
The proliferation of these tools will help many fashion brands avoid the fate of Kodak, but as with all revolutionary changes, not everyone in the industry will be safe."
Thank you Chris.
To find out more about Lyst visit their website at lyst.com
Alternatively, to find out more about available office property in the Silicon Roundabout area contact Kushner at www.kushnerproperty.com