In the second part of our piece following the Financial Times article 'The curse of innovation', we asked two leading law firms Kemp Little and Wiggin whether they were concerned about a potential future cycle of IP disputes "spilling over from the smartphone industry into the broader online world" and what value non-competes really have for small companies?
First, Kemp Little.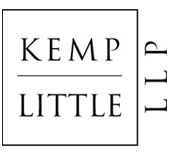 Smartphone litigation – should you be concerned?
You can't really escape the press coverage around the large number of patent disputes involving smartphone companies. This growing trend of litigation in the mobile sector has, in part, been caused by some of the major players purchasing vast patent portfolios for strategic purposes – either to actively assert against competitors, or to use as a defensive measure against anyone who seeks to sue them for patent infringement.
There is no doubt that companies in the mobile sector are becoming increasingly aggressive in asserting their IP rights against competitors.  But we think that it is a bit early to worry about this spilling over into the broader digital world.
There are some very good reasons why start-ups might be sheltered from the type of large-scale cross-border patent infringement actions we're seeing in the mobile industry.  What's happening in mobile is driven by the immense growth in consumer demand for smartphones over the past couple of years and by the fact that mobile companies will therefore do anything they can to protect and increase their market share.  Once one mobile company opted to build its patent portfolio as a show of strength, it was inevitable that others would follow.
Therefore we think that the patent stockpiling and litigation tactics we have seen in the mobile industry may well be sector-specific and has a lot to do with the historic relationships and dynamics between the major players. There are therefore good reasons why this will not necessarily impact on smaller operators in the mobile field or in other tech industries.
Non-compete clauses – a good idea or a waste of time?
Traditionally, non-compete clauses are used to prevent employees from joining competitors when their employment terminates, but are they worth having for start-ups, where a fast evolving business and technology platform risks quickly making a non-compete clause obsolete?
The short answer is yes, but be realistic about how much you're going to achieve with a non-compete clause.  Non-competes are difficult and expensive to enforce, but it is possible in principle to draft them in a way which takes account of evolving technology and, if nothing else, they can have a useful deterrent effect, so do consider including them in your contracts.
Now, Wiggin.

Protecting and exploiting your IP rights is crucial to the success of any business; and managing the risk of infringing others' rights is crucial to avoiding significant damage to the financial and operational health of any business.
Prevalent in the Tech world at the moment is a spate of Patent conflicts, partly perpetrated by Patent Trolls.  Large and small companies can be affected: Apple and Lodsys are fighting – dragging in the minnow developer; and Yahoo and Facebook are claiming and counter claiming.  Patents and IP in general are big business and can create a significant time bomb risk.
You can argue forever about the rights and wrongs, and ethics and legality of the Troll or other patent owner's behaviour, and about the validity of patents filed years ago, that now seem obvious and ridiculous in the current internet and tech dependant world.  However the complexity and cost of defending claims, will often make an economic settlement (not very economic for a start-up!) the obvious or only choice – hence the Trolls' livelihood and business model.
This risk and pain could indeed spread to any new platforms and devices and business models, as internet connected devices and enhanced functionality spreads to allow the expression of existing technologies on new platforms and devices.
How does a tech company (ie any company!) dealing in IP and ideas protect itself?
Basic tips:
Do your due diligence when you are building new solutions: know what other technology is out there and consider how similar your solution is – could it be overlapping with someone else's IP?
Do the same when licensing in technology or IP: conduct practical due diligence as well as getting good contractual warranties and indemnities.
Protect the IP you create: ensure you contract properly with contractors and developers, and secure the relevant rights.
Take care when licensing your technology: know the value of your IP, construct the right commercial deal, and don't accidently give away too many rights.
For more information, contact Andy Moseby at Kemp Little LLP (kemplittle.com) and Ciaran Hickey at Wiggin (wiggin.co.uk).
Alternatively, to find out more about available office property in the Silicon Roundabout area contact Kushner at www.kushnerproperty.com