Having teamed up with Hunter Morris, Jason Trost launched, betting exchange platform Smarkets in London, in 2010.
Quickly picked up by The Wall Street Journal as one of Europe's 10 young companies to watch and the subject of much press attention, most recently being featured in Decembers edition of Wired, we caught up with Jason at Smarkets office in Clerkenwell.
Smarkets has been described as the 'simple, social' alternative to Betfair – you mentioned this is something you are growing beyond. How do you mean?
When Smarkets started, our aim was to provide an easy-to-use and transparent betting platform for both sports-enthusiast punters and professional traders.  Our platform continues to support a variety of customers, but we are also honing our exchange to provide extra value.
It has taken us several years of fine-tuning our model, but we are happy to currently offer all of our customers a commission rate of 2%, the lowest base commission in the industry.
Smarkets will continue to be a social place where sports fans and punters can banter with each other, but we have also grown to become more price-sensitive as well.
You recently penned an article for 'The Kernel' entitled 'AMERICA'S BAN ON ONLINE GAMBLING IS CRAZY'. Although the piece "extols the virtue of a good flutter" (according to the Kernel) it didn't seem to address why the law making it illegal to gamble online in 2006 had been passed. Could you explain?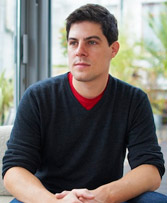 Many people are still unaware that America's Unlawful Internet Gambling Enforcement Act of 2006 was a last-minute addition to an unrelated piece of legislation, the SAFE Port Act.  The issue of Internet gambling has not been properly examined by the true powers-that-be: the public.  It has been dismissed in the United States without thorough open debate.  This is a shame, because wagering has real benefits to punters, who are brought that much closer to world-class sporting competition, and to society as a whole, which benefits from the economic activity.
We have also heard (Forbes February 2012) that a recent Justice Department opinion according to some observers could open the way for Internet gambling in certain states..'. Is this the start of significant change in the online gambling world?
We believe it is. Gambling has been an accepted and welcome compliment to high-level sport in the United Kingdom and continental Europe for a long time.  It's only natural that other governments around the world will begin to see the benefits of regulated online wagering.
Are you concerned about reports that Zynga could be moving into online gambling and that Facebook's gaming company Double Down Interactive was recently acquired by International Game Technology? Are we about to witness competition being ramped up and margins squeezed?
The web has allowed so many businesses and forms of entertainment to rethink their assumptions –  to evolve into better forms of themselves that would have been  unimaginable only a few years prior.  We see companies like Zynga and Facebook showing an interest in online gambling as a benefit. It will bring welcome competition to the gaming space and open up new opportunities for collaboration with the Smarkets platform. We are constantly learning from our customers and organizations in the marketplace and are part of such an exciting field that it's only natural for others to want to join us.
Thank you Jason.
To find out more about Smarkets visit their website at Smarkets.com
Alternatively, to find out more about available office property in the Silicon Roundabout area contact Kushner at www.kushnerproperty.com