For many simply flying into a City and staying in a luxury hotel for a weekend feels, well, a little detached from reality and real life. Too 'clinical' perhaps.
Startup onefinestay.com, the creation of Greg Marsh, Tim Davey and Demetrios Zoppos, based in Bowling Green Lane offers something rather different and is creating quite a stir!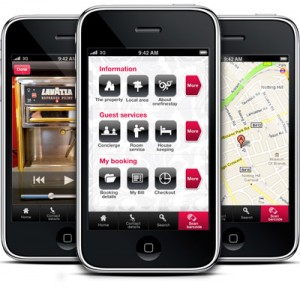 The concept is simple. onefinestay.com provides the opportunity to rent someones home whilst they are away but with the added advantage of room service, hotel standard sheets, toiletries from The White Company, iphones and free local calls delivering the feeling of living like a local but with top class amenties and service, an 'Unhotel'!
Having started with a small number of carefully chosen homes (six) in June 2010 there are now 150 properties on the books and these are conveniently divided into luxury, family, romantic and City Break catagories!
Whilst comparisons with Airbnb and Wimdu (the former having endured some negative publicity) are swiftly despatched, we asked Greg whether launching onefinestay.com without signicant venture capital or the comfort of being within an incubator, was an early sign of major confidence in the 'product'? "Honestly….in September 2009, we really didn't need a significant ammount of capital for the business model. The £200,000 we required actually came from about fifteen individuals, none of whom were putting their life savings at risk! Even by May 2010, when we launched, we strictly didnt need Insititutional investment whereas now as we lay concrete and steel foundations to a validated business, its a different story."
Backed by Robin Klein of Index Ventures, who knows a little about picking startups (Wonga, Lovefilm, Moo and Moshi Monsters), talk of taking on other City's cannot be far off for these confident entrepreneurs!
To find out more about onefinestay.com visit their website.
Alternatively, to find out more about available office property in the Silicon Roundabout area contact Kushner at www.kushnerproperty.com