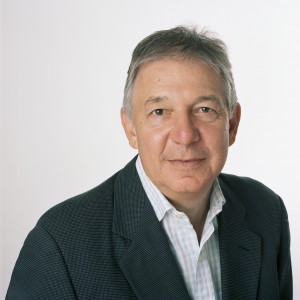 We are thrilled that this week's 'Five minutes with …' interview is with Robin Klein, the entrepreneur who has invested in more than 60 early stage companies including Lovefilm, Wonga, Moo, Moshi Monsters, Zoopla, Graze, Skimlinks and Onefinestay! We caught up with Robin at the end of Seedcamp Week 2011 (www.seedcamp.com)  which culminates today, as the cream of the European and International start up scene, present to a packed room of investors and venture capitalists such as Amadeus, Wellington, Bloomberg Ventures, Doughty Hanson, Charlotte Street Capital and Index Ventures.
Let's begin;
Sonali De Ryker (Partner at VC Firm Accel)  says in the latest Wired Magazine (October 2011) that she looks for three characteristics in Startups; invention, catergory leadership and domain expertise among the founding team. What do you look for?
Sonali is a good friend and sits on a number of Boards with me. To lead an organisation and create lasting value, there are three things I  look for vision, determination and clarity of thinking and communication.
The press is rife with talk of tech deals returning to pre crisis levels. Whether it is AT & T's purchase of T Mobile, Google's acquisition of Motorola's mobility unit, HP and Autonomy or indeed Zynga's possible delay of its IPO until November, can you make some sense of it all for our followers?
This is really not an easy question.
The tech sector is extremely volatile and, in my opinion, not well understood by the wider financial community. Investors have watched/backed fast growing companies and seen values driven to stratospheric levels. The significant problem that has arisen is their nervousness, as the generation of revenues has taken longer to realise, which has caused many real concern.
There is no question that the market in Tech stocks has reached the point where it is overheating. I would not be surprised at all at a major correction in the valuation of tech stocks. However, the fundamentals in the sector have never been stronger and in particular the move from off-line to on-line, allied to the rapid growth in new technologies driving cost savings.
You sat on the Board of Seedcamp, of which your son Saul, is Chairman and Co founder. Tell us about its origins, how it's developed and the future?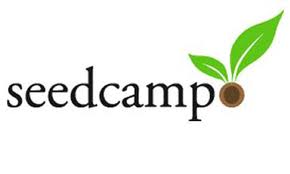 Seedcamp has exceeded all of our expectations and now, having started only five years ago in London, forms part of a start-up ecosystem that is spread worldwide. The website has developed to include video and up to date news on a daily basis with big announcements like our tie-up only this week with 500 Startups on the West Coast of the States. Our vision is to get bigger with particular emphasis on emerging countries, using Seedcamp as a platform. Eastern Europe is a region we are keen on, but as I said, we are only five years into building a model that could take fifteen years!
Both you and Saul have taken a keen interest in the Hi-tech sector in Israel. The FT ran a major article on 1st September 2011 entitled 'Invention Tension'. Part of the piece stated 'Critics claim that the country's entrepreneurs would all too often prefer to accept a cheque of $100m or even $10m from a US investor…than build their start-up into a world beating group in its own right'. Is this fair?
Saul has been in Israel for some time now as part of Seedcamp and Index Ventures (www.indexventures.com)
The article was interesting, but one should not be over sensitive. The criticism is valid to a degree in so far as many individuals have simply not amassed the capital being offered before. So when offered $10m, it is a life changing amount of capital. However, for the VC's to see a company sold too early is very frustrating. You have to understand the founders view as well. My main issue is that there are just not enough 'second time' entrepreneurs in Europe, unlike the USA, who are prepared to take the risk, press on and swing for the fences.
Are there any start ups that you would admit, on reflection, were real opportunities missed and if so….why?
One word…. Moonpig. I had many conversations very early on its development but just could not get it over the line.
Thank you Robin.
To find out more about Seedcamp visit their website at www.seedcamp.com or Index Ventures at www.indexventures.com
Alternatively, to find out more about available office property in the Silicon Roundabout area contact Kushner at www.kushnerproperty.com