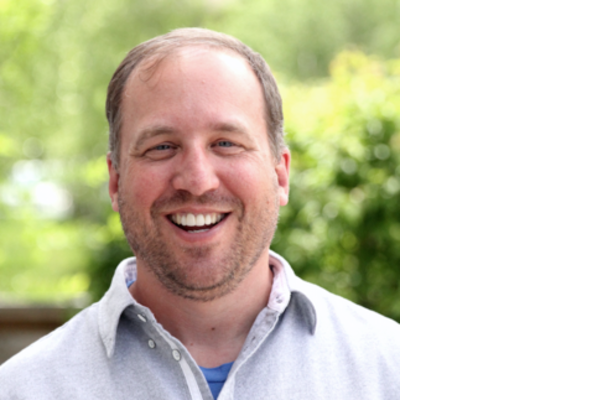 What were the key assets you saw in Maëlle Gavet as the new CEO of Techstars and have you set a roadmap for her to follow in the 'years' ahead?
Maëlle has been a leading technology executive and entrepreneur for over 15 years. She began her career as an entrepreneur and then went on to become a Principal at the Boston Consulting Group from there she became CEO of OZON.ru, Russia's largest e-commerce site (which recently went public on NASDAQ and is valued at over $9B), and then Executive VP of operations of the Priceline Group, the largest online and travel agency in the world which includes brands like OpenTable, Kayak, and Booking.com. Most recently Maëlle was Chief Operating Officer at real estate platform Compass, valued at over $6B.
When I first read Maëlle's book, Trampled by Unicorns: Big Tech's Empathy Problem and How to Fix It, I was blown away. It was by far the best articulation of the problems with technology companies that I've seen in one place, along with practical ways that we can all contribute to addressing the issues. She sees the same opportunity for tech and entrepreneurship to be a force for good, and to benefit everyone. I knew as soon as I read it that I wanted to try to get Maëlle involved with Techstars one way or another.
After speaking with her dozens of times over the last few months, it became clear to me and everyone on the board at Techstars that she would be incredible as the CEO of Techstars. The fact that she has built companies and lived all over the world helps her to understand the global nature of Techstars. Her experiences building distributed organizations is also directly relevant. We ran a full process, with more than 350 applicants, interviewed dozens, and felt fortunate to be able to select Maëlle. We are honored that she has also selected Techstars!

In terms of roadmap, Maëlle will continue our journey to help more and more entrepreneurs succeed as we continue to expand the Techstars platform.
Has the Covid pandemic fundamentally unshackled the geography of traditional startup/VC ecosystem locations in the US and will we now see a lasting move away from Silicon Valley/Boston and New York City?
We have seen some great successes come out of the virtual nature of the pandemic. Investors are more willing to look at startups in more places since visiting with one that is far away is just as easy as visiting with one that is nearby. We're also finding success in matching our network of 8,000+ mentors globally with startups regardless of geography. I believe we'll continue to see these sorts of benefits after the pandemic subsides.
Prior to the pandemic, there was a clear trend towards more and more great companies being created all over the world. This is why Techstars has chosen to be a part of many global startup communities rather than trying to relocate them to the place most convenient for us. Going forward, I still think we'll see significant geographic centers of activity even while the pre-existing trend continues post-pandemic. The bottom line is that if you want to find the best startups in the world, you'll have to recognize that they're not all coming to come sit in your conference room for a meeting. Techstars has always said that we aren't anti-Silicon Valley, we're just "pro" everywhere else. So while I'd expect Silicon Valley to continue to be an epicenter of startup activity for years to come, we're clearly seeing the rise of the rest that Steve Case so eloquently predicted.
What is the advice you are glad you have ignored during your career?
"In order to make money in venture capital, you need a small concentrated portfolio of large positions." Fundamentally, this conventional wisdom in venture capital is just wrong. It's an artifact of systematic flaws with the way we've structured venture capital. In most asset classes, it's well understood that diversification leads to better performance over time. We'll get there with venture capital too. Techstars has invested in more than a dozen unicorns to date, but it's still a very successful platform even without them.
How do you see the ethics and regulation of AI developing over the next few years?
I'd encourage your readers to read "Trampled by Unicorns", which I mentioned earlier. In that book, Maëlle does a terrific job of explaining the issues and ethics associated with AI. Ultimately, she concludes that we'll need rapid-reaction super-regulators that can conduct algorithm audits which would encourage both competition and better ethical conduct. She also dives into how we could establish a set of AI laws similar to Isaac Asimov's Three Laws of Robotics. Her book is a terrific exploration of empathy and ethics around AI and many other modern technology topics.
What typical patterns do you see in entrepreneurial failure?
With thousands of investments in our portfolio, it's clear that the primary failure mode relates to team. Some entrepreneurs surround themselves with boards, executives, and teammates that are game changing. Others tend to want to be the smartest person in the company and won't hire anyone that will challenge them or outperform them in specific areas. World class teams win, time and time again. This is why, in our early stage investing at Techstars, we bet on teams over ideas. And then we help them succeed by introducing them to the additional talent, customers, and capital that they need to change the world.