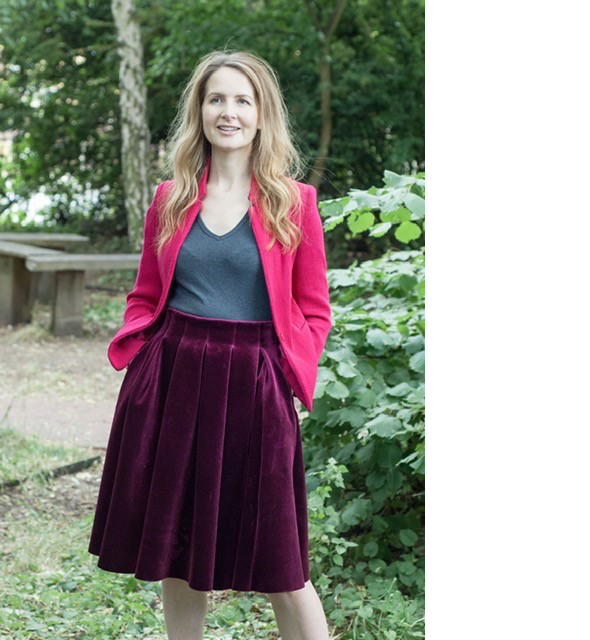 I was the CEO of a healthcare company when I had my first child, and all my friends also started having kids at the same time as me. I saw them struggling with childcare, and thought, 'There must be a better way.'
Even in 'normal times', the UK childcare system is terrible. Not only do families in the UK now spend more on childcare than they do on their mortgage, but the childcare that exists is often too inflexible to accommodate working parents' schedules. Once I started to feel how difficult it was first hand, I knew I'd hit upon my life's work. I called the company I founded, 'Koru Kids'. A koru is an unfurling fern frond shape in my homeland of New Zealand. I loved the symbolism of its translation in English as 'loop', as I want Koru Kids to be a loop of care around parents, children and childcare workers. Plus my daughter's middle name is Fern.

'Family' is at the heart of our mission. I believe every human needs people who unconditionally love them, and I call those people 'family'. Koru Kids' mission is to help the whole family flourish.
For the first 3 years of our existence, Koru Kids' journey was pretty straightforward. We focussed on the very neglected area of after school care, selecting and training nannies to pick up kids from school and take care of them during the tricky hours between 3.30pm and the parents coming home from work. Word spread quickly that we had great nannies and our processes made it all almost unbelievably easy, and our business grew even faster.
Now, however, Covid-19 has closed the schools. Parents everywhere are trying to 'work' and 'homeschool' at the same time. It's impossible. Everyone is under tremendous strain.
Since the pandemic began, our main focus has been to support our parents and nannies who are working together already. We're working very hard to do whatever our parents and nannies need. That means clarifying the guidance for them, helping them understand what government support they're entitled to, doing furloughing admin where we can, and providing a ton of emotional support. We're getting 3 times the volume of calls and emails we did before, and our online nanny community is on fire – an incredible source of support for our nannies. A big win was when we managed to get funding for Level 2 Cache-accredited qualifications so that nannies can use their downtime during the pandemic to upskill. So far over 400 nannies have signed up for this, which is brilliant.
I have no doubt we'll come back stronger than before. There are already slivers of normality emerging. For parents of 4 year old children, school places were announced recently, and parents are already registering with us to get an after school nanny when school starts—whenever that might be. Although the lockdown is very difficult for working parents, many families are discovering little daily joys like having lunch together. It's not all bad.
This will end. And when it does, we'll be there. This is the Great Pause, when we are all forced to focus on what's really important. We're building a whole childcare system, vastly better than the one we have at the moment. It's a multi-year journey so we're trying to keep perspective.