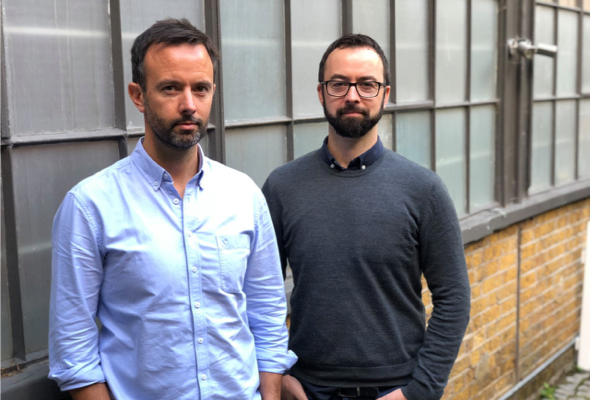 My story began with my brother at my kitchen table. We spent countless hours there with two laptops, free credits to a cloud computing service and gallons of coffee, after they realising that bombarding people with generic, irrelevant ads wasn't very useful – and with this the first version of our self-serve dynamic video platform was born.

Before Spirable, I had a career as a developer, working on systems for investment banks that take data and process them through templates to create dynamic share graphs – it was quite monotonous, but this gave me the epiphany to do this for video ads.
My brother, and co-founder had been working for Groupon in a strategy role, and had seen that the personalisation of the daily deals they served within emails was having a very positive impact on CTR and conversions.
It was a daunting prospect, to leave our jobs and start our company, but both myself and my brother were so passionate about our idea, and convinced that the future of content would be consumed through video, that we knew a more personalised experience for individuals would be the way forward. Our vision came into being: brands don't have to treat customers as strangers, they can create video at scale and serve individuals personalised, useful video content.
We haven't looked back since – from our humble beginnings at my kitchen table, to announcing our Series A round, I am elated by our progress so far, and can truly say that the days of creating that one generic piece of video content is over. AI and data are powering a future where you only watch brand videos that are useful and relevant to you. When you start to do this it drives engagement, it increases conversions, and it's good for your business objectives.
Ger O'Meara
Co-Founder & CEO of Spirable
– – – – –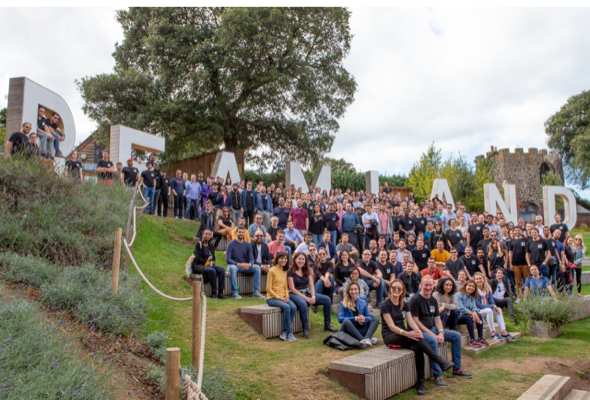 When I was 16 I saw a lecture by Ernest Walton, who won the Nobel prize for physics for splitting the atom, and he just blew my mind. He went to my school in Belfast – obviously before he split the atom.

He made me think, "I want to be a scientist." It led to me embarking on a science degree, PhD, and ten years as an academic.
But when it comes to business, I remember the first lecture at university on speech technology. I thought it was super exciting that there could be a physics of language. On top of that there was programming and engineering, and I thought: "Wow, nothing can be better than this." Literally the first second I came across speech technology I thought it was fascinating. I remember going to everybody else and saying, "Wasn't that amazing?!" And they all went… "Er, not really."
And so it was love at first sight for me!
I did speech technology for ten years, and then I met Peter Denyer who had been a professor at the University of Edinburgh. He invented the CMOS chip still used in digital cameras. He had founded a tech company, and I'd never met anyone who'd founded a tech company before. We met at an event, and he said, "Why don't we start a company?" So, we co-founded my first company Rhetorical Systems which pioneered the concept of turning text into speech, later sold to Nuance.
He showed me I could be an engineer and an entrepreneur. It's who I am today.
Paul Taylor
Founder & CEO of Thought Machine
– – – – –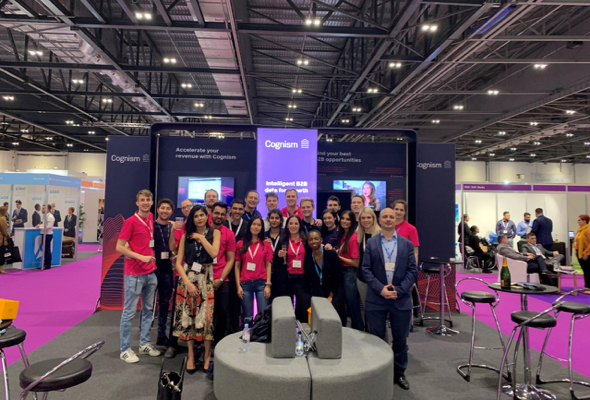 Two events in my life inspired me to found Cognism.
On a professional level – before I started Cognism, I worked as a trader in finance. I saw there was a need to bring the technology we were using in finance into sales and marketing. There was a big gap there and I wanted to build a business that would fill it.

On a personal level – I'd never been too happy working in trading. It's a very isolating industry where people tend to work separately, not in teams. I visited a friend who had founded a startup in London and I absolutely loved the energy and the vibe. It seemed like such an exciting adventure, starting your own company, and I really wanted to experience that for myself.
I had great support from my wife and family and thanks to them, I was able to found Cognism! The business has grown fantastically since then. When I started out, I put all my own savings into Cognism; now we've just completed our Series B funding round, to the tune of $10M and created over 100 jobs.
Starting my own business has changed so many lives for the better; not just my own life, but those of my employees and our 350+ customers, who are getting real results from using the Cognism platform.
James Isilay
Co-Founder & CEO of Cognism