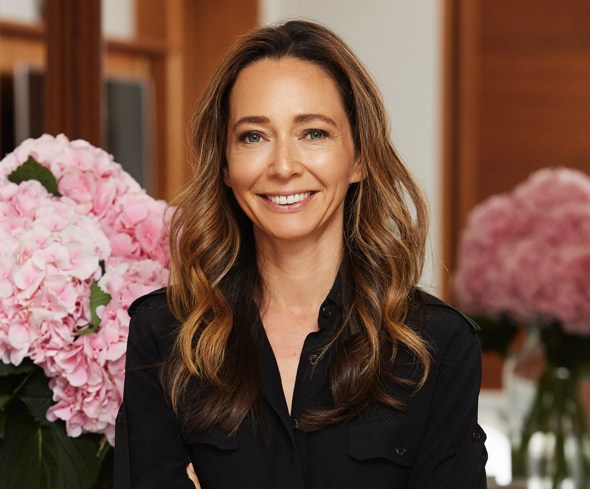 There was there no simple, chic and affordable way to buy flowers online.
I was buying my clothes on Net-a-Porter, my groceries on Ocado and everything else on Amazon, yet I was still schlepping to the Covent Garden flower market to buy flowers to avoid paying Chelsea florist prices.

This frustration led me to explore how flower distribution works in the UK. Flowers sit for days in the flower market; they are marked up, sold to a florist, sit for up to three days; marked up further, and then sold to the consumer. I thought it could be done more efficiently, cutting out the flower market, going direct to customer and offering better value and fresher flowers.
FLOWERBX started in 2015, as a completely new way to buy flowers. Our e commerce platform sells single-stem flowers, direct from the grower in 21 countries across Europe, and we recently launched in NYC. Many of our customers have ongoing subscriptions with us, and we ensure they have the best flowers in their home on a weekly or fortnightly basis, removing the chore of visiting the flower market. Annually, our customers have access to over 350 different varieties of flowers, every single one a Grade A flower – we offer customers quality and convenience that they can't get elsewhere.
Whitney Bromberg Hawkings, CEO & Co-Founder of Flowerbx
– – – – –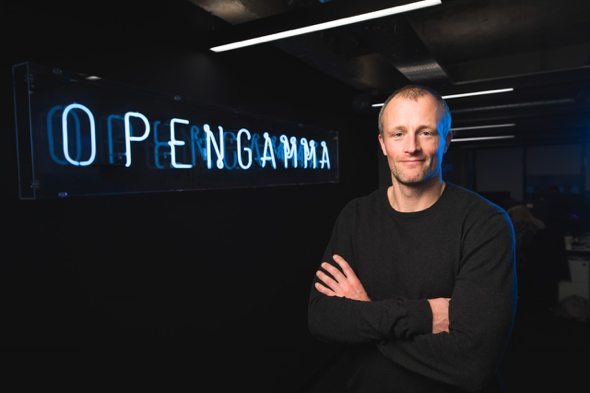 Since 2008, financial markets have been subject to regulatory measures that significantly alter the way firms operate in this space. With the Global Derivatives Market, in the past, firms were able to take a market position without posting much capital — meaning they got to take large positions with little money down to cover against unexpected losses.

However, after the 2008 financial crisis — where the rapid devaluation in these sorts of financial instruments pushed many overleveraged institutions into turmoil — firms have been forced to post huge amounts more capital, making it much more expensive to operate.
Through the unparalleled expertise we've built within this sector over the past decade, OpenGamma created an analytics solution that enables these firms to use their capital more efficiently, led by simple daily recommendations powered by thousands of complex financial simulations. Since many of these firm's internal teams lack the capacity and resources to perform this in-depth analysis, our analytics have become a must-have for any firm trading in derivatives.
Over the past 12 months we've experienced rapid growth; working with the world's largest banks, hedge funds and asset managers, launching an office in New York, growing our team to over 60 and securing a further $10M in funding. The future at OpenGamma is very exciting with plans for team expansion globally and two new products set to be launched over the next year.
Peter Rippon, CEO of OpenGamma
– – – – –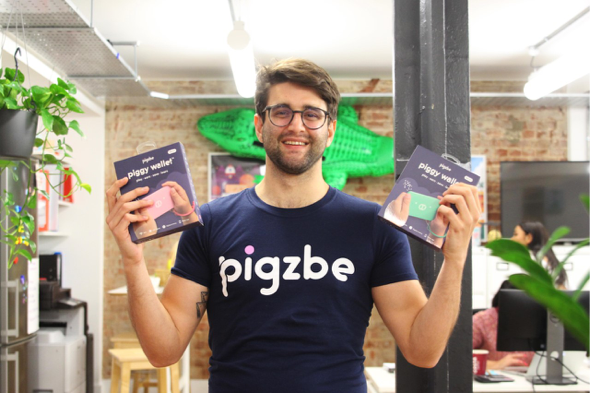 I had the idea for Pigzbe as I watched my 5 year-old son, Alex, talking to his relatives on Skype, about 18 months ago.

My father, calling from Italy, was showing Alex a shiny 1p coin, and telling him that next time he visited he would give it to him to add to his savings. It seemed absurd to me that they could talk across a screen, share images, emojis, videos… but not a 1p coin for his piggy bank, especially since money is after all digital!
That's when I decided to give my now co-founders Jon Marshall, who designed the Kano Computer back in 2013, a phone call. I knew that I wanted to reinvent pocket money for my son's generation, and 400 million families just like ours. I worked with Jon at Primo, the first ed-tech company i founded, where I created Cubetto, the most crowd-funded ed-tech product in Kickstarter's history, and I knew I wanted to work with him again.
Watching my son and his grandad got me thinking –for today's kids learning about money is harder than ever. Not only has the financial world reached an unprecedented level of digital complexity but the ways that people my age used to learn about money – notes and coins – are quickly becoming obsolete.
When I was growing up, physical money made learning about finance, this great abstract idea, tangible. You could hold it, feel it, taste if you wanted. You got a sense of what is a lot, what is a little. But in a cashless society, we're losing a hands-on portal into the financial world.
The result is that kids of today are becoming 21st-century adults without the skills they need. In the UK alone, young people are the fastest growing group of debtors. Yet, financial education is widely overlooked in elementary and primary schools. In fact, in most schooling systems around the world money only becomes part of the curriculum after 11 years-old. But the latest research tells us that core financial habits and behaviours are actually almost fully formed by the age of 7/8
What if we could take everything that was great about the traditional Piggy Bank and update it for the 21st century. Give that same fun and educational experience to a generation of kids that live in a world of in-app purchases, V bucks and contactless payment?
And that's how I came up with the idea for Pigzbe. A new way to do pocket money for a new generation of children age 6+. If you don't know it already – kids learn how to earn, save and budget through a fun educational app, the Pigzbe Piggy Wallet™ and their very first digital currency, Wollo™.
Pigzbe also connects family and friends, wherever they are in the world, helping them build good money skills together. Using the stellar blockchain and designed for fast and cheap micropayments, Pigzbe lets families share money with their children, quickly, safely and securely, anywhere in the world. Handy for family members like my father – who can now play a real role in Alex's financial education.
What Pigzbe brings is a different level of responsibility and visibility around a child's savings and their economic power. It places them within the family finances, not in a silo of their own. That's a hugely important first step in showing them what money means to the wider community, not just themselves.
Filippo Yacob, Founder & CEO of Pigzbe