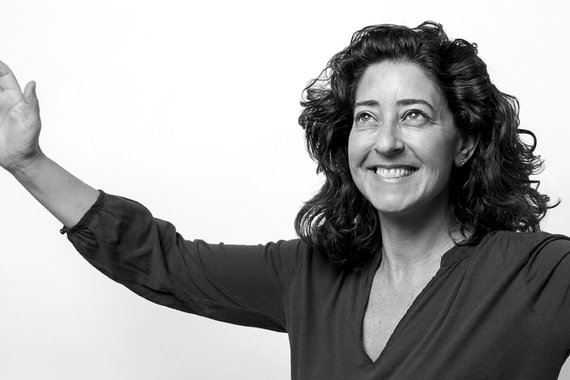 Imagine running a company built to service Fortune 100 clients in a highly strategic and creative way. Imagine running that company without empathy, kindness and care of your employees, a place where no one says thank you and no one cares if someone is crying in the bathroom. Truly, try to imagine running that company without paying attention to the heartbeat of the culture. There is not a person reading this that would raise their hand to work at said company. There is not one person that would jump at the chance to spend 8-10 hours a day at a company built with no soul.
Now imagine a company built with people at its core, where Emotional Intelligence (EQ) and IQ are equally valued. Where IQ and the P&L are not the only measures of success. This is VaynerMedia, the company I help run. I am the Chief Heart Officer at VaynerMedia.  Yes, you read that correctly. My number one priority is to care for the heartbeats of 750+ employees as they work to service clients every day and make VaynerMedia the best creative agency around. My job is to oversee their entire experience at VaynerMedia and develop a strong team that can scale me at doing this. Some might substitute "Human Resource" for Heart, and that's understandable, but "HR" only encompasses a quarter of what I do. In fact, I renamed the department "People & Experience" because those words encompass the EQ that we at VaynerMedia are all about.
Our CEO, Gary Vaynerchuk and I believe that EQ is the most important trait to look for and foster. EQ is made up of heart, empathy, kindness, intuition, self-awareness, gratitude, and the ability to weave these qualities into strong business relationships.
EQ is the driving force behind 95% of the decisions we make. It leads us to make smart hiring decisions and strategic staffing decisions. It leads us to develop our staff in both business and life skills. It leads us to make innovative business decisions with, and for, our clients. And believe it or not, EQ is even implicated in our financial decisions!
I'm constantly considering new ways to quantify EQ. However, it is tangible in the culture and buzz of the office, and comes alive in our employees' faces when they feel a sense of purpose and see their achievements come to fruition. At VaynerMedia we use the phrase "Honey Empire" as shorthand for EQ. Empire encompasses success: personal, company and client. When you truly are a "people first company" substantial dividends accrue, not only in employee happiness and loyalty but also in an incredibly positive culture that works efficiently, collaboratively and fast. Who wouldn't want to be a part of that!