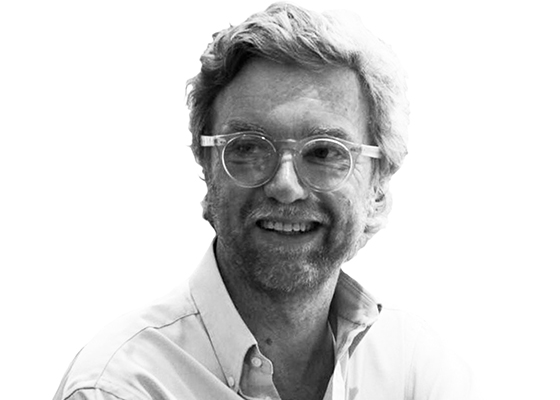 Science and technology-driven entrepreneurs are at the heart of the UK's plans for future economic growth. Two of the projects that Fletcher Priest is involved with will be high density places where creative collisions between investors, researchers and engineers happen – the conditions that help science and technology businesses thrive. The modern workplace, with its emphasis on flexibility and interaction, is a very different place to the one-size-fits-all office of a decade ago. Change has been driven by leaders in the most competitive sectors of the economy in their efforts to attract talent. In recent years Fletcher Priest has enjoyed the opportunity to work for many of them (for example in media, technology, communications, software and pharma) drawing on skills within our studio across the disciplines of urban design, architecture, interior design and research. We have also produced speculative projects for developers that have been sought out by companies including Google, Facebook and We Work.
Now with the opportunity to work at the scale of the city in Manchester and Oxford, we have learned from these experiences to develop highly integrated teams to address big issues like the future of work, growth and the sustainable regeneration of cities.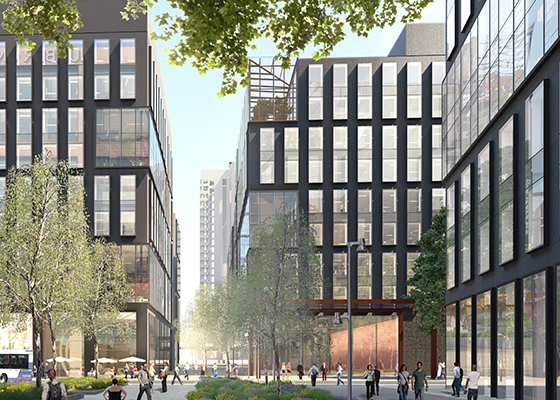 Manchester is located at the heart of the UK's 'Northern Powerhouse'. It was the cradle of the industrial revolution, it is the city where Alan Turing carried out his equally revolutionary work on computing and artificial intelligence. Just as importantly, it is a city of music, art galleries and football that is home to 100,000 students.
First Street, which is being developed by Patrizia / Ask, is typical of Manchester's active approach to urban regeneration led by Sir Howard Bernstein. It is a 20 acre site that links the city centre to the university and gives critical mass to a fast growing creative district. Crucially, the first buildings to be realised at First Street were Mecanoo's 'Home' arts centre along with a hotel, restaurants, bars and cafés, around a square named after the founder of Factory Records, Tony Wilson, whose Hacienda Club was just over the road. Our masterplan delivers two million square feet of workplace and eight hundred homes within a city street grid extrapolated from the university and surrounding area. It connects to railway stations, via trams to the airport and via the Mancunian Way to the national motorway network.  The first seven-storey 250,000 sq ft workplace building is on site. It will provide a highly-energy efficient, flexible space that features two-storey winter gardens on human-scaled streets.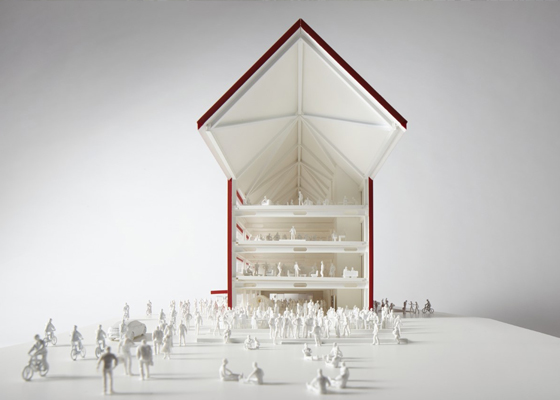 A few hours south our work in another great city is an opportunity to reflect on the dynamism of Manchester. Oxford University tops the global league table for research. The city is expanding northwards to meet demand for space from organisations who want to engage with an outstanding research environment and to provide much needed housing. St John's College is the principal shareholder Thomas White Oxford Ltd, who are our clients, using 60 acres of land owned since 1535 to create a comprehensive innovation research district comprising over a million sq ft of research facilities and 500 homes. The plan is to extend and consolidate existing areas of development in line with adopted local planning guidance and, in doing so, link to new infrastructure.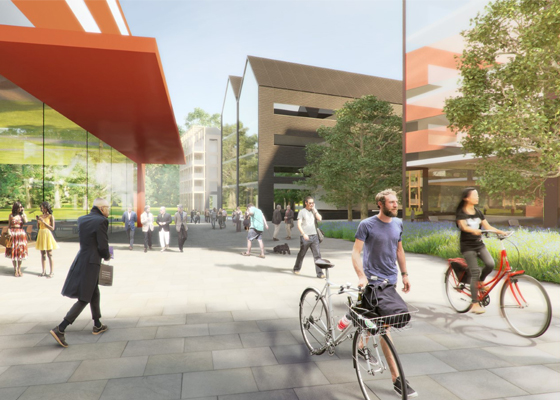 From the outset we have tried to deliver urban density, active streets and squares that emulate central Oxford and, above all, to encourage interaction inside buildings and across the landscape, whilst doing all we can avoid a 'business park' trope. As well as research and workplace buildings there are shops, a small theatre, hotels, cafés, a nursery and public performance areas – all developed as a sequence of self-sufficient clusters with a cellular growth pattern. A major objective of the programme is to reset the feel, identity and impact of nearby roads. While the project is in its early stages – it submits for planning this year – to date it's been a fascinating and rewarding challenge. Aligning all objectives has produced strands of exploration across the practice that have been brought together in the emerging hybrid residential and workplace typologies which we hope will help people to do even greater work and enjoy living and playing there.
So what do these projects have in common?
The needs of the modern occupier are shaping the design of buildings, cities and communities in which they are located. Across scales, organisations are encouraging interaction and exposure to difference by choice and by action.

Competing for creative talent requires flexibility. Buildings need to be adaptive to the changing nature of work, to blur boundaries within the workplace and with leisure, culture and the home.

These conditions need to be created in an authentic manner, drawing on cherished identities of cities. This is the challenge we set ourselves and we believe is an objective shared by the organisations that are the engine of change. 
Keith Priest is founder of Fletcher Priest Architects, a cosmopolitan, award-winning practice with around 100 people working on significant urban design, architectural, interior and research projects
www.fletcherpriest.com