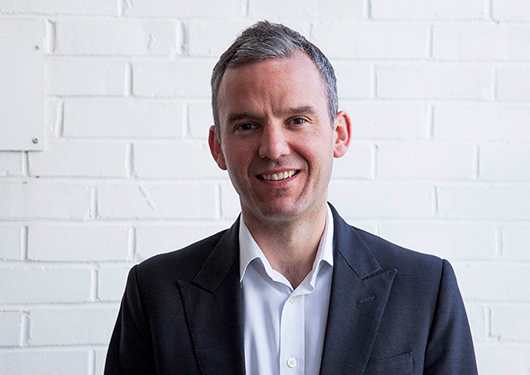 My first memory of going to watch live sport was a trip to the Cardiff Arms Park Rugby stadium to watch the British and Irish Lions play a Rest of the World XV in a game to commemorate 100 years of the IRB (April 1986 – I was 9 years old). Wikipedia describes the game as "…marred by wet weather" which is pretty apt given the battering I got by the rain that night.
My prized possession at that time was a rugby video I had been given of Barbarians vs New Zealand in 1973, when Gareth Edwards scored one of the most brilliant tries in history. I have since watched that try hundreds of times, but not on the VHS videotape of the 80s, on YouTube, Twitter, Facebook and a host of other blogs and messaging platforms. It's a shareable moment of history, one which has as much value now as in the 70s and rugby fans the world over delight in watching it and sharing it to this day.

When I look back to watching my first international rugby game and think about what has changed for sports fan in the 21st century, it is that unless you happened to be watching the game live – most rugby fans around the world would never have seen it. Yet had Gareth Edwards had scored "that try" today it would have been viewed by millions of rugby fans in minutes. What has changed is how we engage with sport and share experiences; its not just a soggy stand in Cardiff Arms park, but a global community connected by shared passions and access to content on every device, platform and media type regardless of geography or time.
Grabyo was founded in response to this change – a platform built for premium rights owners to meet consumer demand for content on digital and mobile platforms. Put simply, fans want video, right now – to watch it, share it and talk about it – and social apps like Facebook and Twitter is where this interaction happens.
Grabyo's platform enables content owners to share clips from live feeds, VOD and mobile across social platforms in real time. The videos are optimised for mobile viewing and sharing, including vertical and square video edits, graphic overlays (for viewing in auto play mode, without audio, in a content feed) and one click sharing to multiple social accounts and other platforms. Videos shared in real-time create unparalleled engagement with sports fans given the reach of social platforms and the speed in which clips are shared virally across the networks. Importantly, this also provides new commercial opportunities for rights holders such as Facebook video monetisation and Twitter Amplify. There are ancillary benefits too from the reach and engagement generated by social video: driving tune-in for TV and live streaming or promoting events, OTT services or sponsor partners.
One of the other key differences of social video consumption is that sports stars, musicians and celebrities are key influencers on the platforms – often with a significantly larger following than the rights owners they represent. Influencer marketing (the use of talent on social networks to promote brands and products) is well established – Grabyo provides tools for content owners to use this influence to accelerate the distribution and consumption of social video – highlighted by our recent deal with LaLiga in Spain.
The important role that global stars play in the distribution of video is the reason that Grabyo's seed funding round was not from institutional investors but from leading sports stars: Thierry Henry, Cesc fabgregas, Robin van Persie and Tony Parker. The players play an important ambassadorial role for the business but more importantly demonstrate the potential of this new distribution model – where influence is measured by the reach of your fan base, not the size of your marketing budget.
The way we consume content is changing. Traditional TV is in decline which has significant implications for rights holders across the globe – yet video, and mobile video in particular, is going in the other direction. Social videos shared from Grabyo appeared more than 5bn times on mobile phones across the world in 2015 – an 800% increase on 2014. The social video market is only just getting started, we are excited about what comes next.