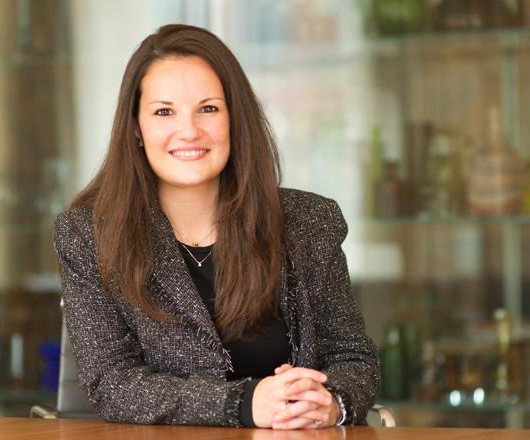 Now is probably the most exciting time ever to be a tech entrepreneur outside Silicon Valley. Ten years ago, it was not widely believed that tech companies could be successful if they were not located in the Valley. Many people assumed, and it was often true, that tech entrepreneurs would move their start-ups to California as soon as they could. But in the past decade, we have seen a fundamental and exciting shift around where tech companies are located. Using the $B valuation mark as a benchmark, we found that there are currently more billion-dollar companies created outside Silicon Valley, with approximately 120 of these having been founded since 2003 (65% of the global total).
We're seeing that no matter where companies start out, the great ones can scale internationally faster than before and disrupt established markets anywhere in the world. For instance, international expansion tends to be faster for companies founded in countries with smaller markets, as entrepreneurs have to think globally from the outset in order to capture more long-term value. Companies from countries with a domestic population of less than 50m, such as Sweden or Finland, take just 1.4 years to expand internationally, which is less than half the time taken by companies in countries with a population of over 50m. Tellingly, every company from a country with less than 50m people went international before reaching a billion-dollar valuation. Companies coming from Europe in particular, tend to fit this profile and expand sooner than their US counter-parts, building the necessary expansion skill sets faster and being very thoughtful and efficient with their resources.

Major cities in Europe have emerged as important tech hubs and I remain very excited about what the future holds here. London added three new billion-dollar companies this year alone and continues to lead the way within Fintech innovation. Stockholm is second only to Silicon Valley in the number of billion-dollar companies per capita, with success stories like Skype and Spotify attracting new talent into tech as well as capital into startups. Berlin has produced as many billion-dollar companies as Tokyo and Seoul combined and is home to incredibly talented engineers at a fraction of the price as the US. Equally, Helsinki has emerged as a world leader in mobile gaming, supported by the legacy pool of talent coming from incumbents like Nokia flowing to younger giants like Supercell and Rovio. Last, but not least, Southern Europe remains an area of huge opportunity, with Barcelona, Madrid and Lisbon increasingly churning out innovative solutions and inviting increasing flows of investment.
Ultimately, beyond local market differences and trends, I believe that what makes an outstanding entrepreneur is often the same across geographies and is therefore inherently location agnostic. World-class entrepreneurs are visionaries, they are on a mission to disrupt their sector and have high conviction over the big picture. It is their authenticity and perseverance that compels them to take the road less travelled and push existing boundaries, leading them to innovation and greatness. Perhaps most importantly even, they build outstanding teams. A founder's ability to attract and retain talent is a great sign of their potential. Those who acknowledge what they don't know and hire to fill those gaps, are best prepared for scaling.
At Atomico, we appreciate the large degree of difficulty involved in scaling a business today; more than before, information flows are instant and viral, competitors arise quickly and the race for talent is ruthless. With many entrepreneurs on our own team, we work closely with founders, sharing our past experience scaling companies like Skype and Google to help turbo charge their growth. Our international expansion team helps companies expand across Europe and into large emerging markets like China, Japan, Brazil and Turkey, where we have people on the ground. We also count on our experiences as long-time investors looking at businesses globally to try and provide additional insight. We hope to be a flexible and dynamic tool kit that entrepreneurs can draw upon in their company's journeys across what can often feel like a large desert.
The chart below shows how the gap between the rest of the world and the Valley is growing (as of May 2015)