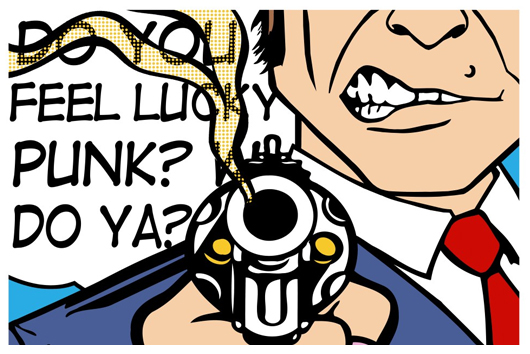 "If you think it's expensive to hire a professional, wait until you hire an amateur" – Red Adair

By Marc Cohen, Director at ConSol Partners
A growing business depends on being able to attract the best talent in their industry to contribute to their future. But often overlooked, both by growing business and those looking to maintain their present scale, is the importance of retaining and motivating the people who you've worked hard to get through your doors. The consequences of high staff churn can be devastating, with money lost in productivity, increased recruitment and selection costs, wasted investment in training and a legacy of demoralization and disruption in the team.
This is particularly important in the technology/digital industries, where innovation, consistency and longevity are imperative for staying ahead of the ever evolving competition. In this modern age we are always online, and employees or prospective hires are constantly tantalised by new and exciting opportunities. As an employer you compete with this on a daily basis whether you know it or not. A recent survey by a UK employment website* yielded these figures…
•           70% of employees are either actively searching for or open to a new opportunity
•           69% say searching for new opportunities is part of their regular routine
•           30% search for new jobs on a weekly basis
Take one of our biggest clients, tech giant Cisco. In a recent interview with HR Grapevine, CEO Phil Turner expressed that talent should be the primary priority for technology firms. So how do you go about hiring the best people available, and keeping them happy?
What you CAN'T do:
1. Chain people to their desks.
What you CAN do:
1. Sell yourselves! Do you have a compelling story and an acquisition strategy to match?
•           Treat the interview process like a sales pitch – get your candidates excited and engaged.
•           Studies show that events taking place in the first hours or days of a new job are reliable predictors of turnover 6-12 months later.
2. Design a staff attraction campaign which is creative, effective and informed.
•           Run an analysis of how you found the highest (and lowest) performing employees. Look at how long they've stayed, how successful they've been, and how much they've progressed. Ramp up effective recruitment methods and strip back the ineffective ones.
•           Are there any recruitment channels you're not utilizing? Doing the same thing in the same way will only ever get the same result!
3. Decide on a set of values that you believe every employee should possess and make this a hiring criteria!
•           Make this publically available to managers and anyone involved in the on-boarding process.
4. Think about your future leaders. Does your environment nurture "Generation Y"?
•           Generation Y (born 1980 onwards) value work/life balance over money, have high expectations for career development, and demand collaboration and transparency
5. Feed employee's job satisfaction and motivation by creating an environment based on these principles:
•           Collaborative and supportive relationships with managers and colleagues
•           Continuous training and development
•           Culture of achievement recognition (this is a better predictor of job satisfaction than money!
6. Invest in your staff – they will reciprocate.
•          Good training & development programmes are key to reducing churn and increasing motivation
As competition for talent in the tech industry ramps up, a successful staff acquisition and retention strategy will become essential for ensuring the future of your organisation. These are simple and cost-efficient tactics which you can implement straight away for immediate results.
Marc Cohen, Co-Founder and Director of ConSol Partners (consolpartners.com) is now based in LA, leading the newly opened ConSol Partners branch in the heart of up-and-coming technology hub "Silicon Beach".
* Research from Career Builder survey of 1078 professionals in October 2012
Artwork by award winning British Artist JJ Adams visit www.eyeballgallery.co.uk for details

To find out more about available office property in the Silicon Roundabout area contact Kushner here.